Ten people were taken to the hospital after receiving insulin instead of flu shots in an Oklahoma care facility on Thursday in a medical mishap that could have ended fatally.
All eight patients and two staff members at the Jacquelyn House, an intermediate care facility for people with intellectual and developmental disabilities at 5120 Jacquelyn Lane, in Bartlesville, were transported to Jane Phillips Hospital on Thursday evening.
The shots were meant to be anti-flu vaccines and were administered by an independent contract pharmacist with a work experience of more than 40 years. However, some time after having received the injections residents started to become heavily symptomatic.
"I've never seen where there's been some sort of medical misadventure to this magnitude. It could have been worse. Not to downplay where we are, but thinking of where we could be, it certainly could have been very tragic, "Bartlesville Police Chief Tracy Roles said at a press conference covered by KTUL.
First responders rushed to the scene after receiving a call of an unresponsive patient. But by the time they got there, several patients had become unresponsive.
It is due to the swift response of paramedics who assessed the situation properly as the patients being hypoglycemic and by giving the patients aid at the scene that a catastrophe was averted.
"They quickly identified what the problem was when they first arrived, and then they started administering care right there at the scene. That made all the difference in the world," Bartlesville Police Sgt. Jim Warring told News on 6.
The pharmacist is being questioned by the police. All patients are expected to make a full recovery. No foul play is expected.
The State Department of Health states AbilityWorks of Oklahoma, the owner of Jacquelin House, has 24 hours to provide a report of what had happened and what could have caused the mix-up.  The facility is momentarily closed, a Google search attempt revealed.
A similar incident happened in Indiana in September when 16 students were accidentally injected with insulin, The Epoch Times reported.
16 Students Sent to Hospital After Getting Insulin Shot by Mistake in Indiana
Around 16 students at school in Indianapolis, Indiana, were sent to the hospital after they reportedly received insulin shots instead of a tuberculosis skin test.
Medical personnel from Community Health Network injected 16 students in Lawrence Township with a small dosage of insulin by accident, WTHR reported on Sept. 30.
When the medical error was discovered, the students were taken to nearby hospitals. Their parents were notified, according to the report.
The school district confirmed the incident at the McKenzie Center for Innovation and Technology and said personnel from Community Health Network were involved, reported the Indianapolis Star.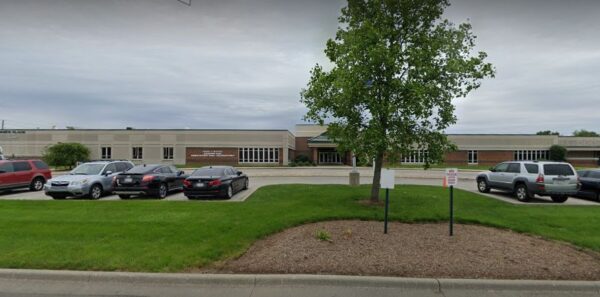 School district spokeswoman Dana Altemeyer told the paper that the students who were involved are part of the CNA/biomedical sciences program and have to get a TB test before partaking in certain programs.
According to her statement, the district is "working closely with Community Health Network to determine the cause of the error; and to evaluate processes as needed. The MSD of Lawrence Township has a long-standing and strong partnership with Community Health Network. We have full confidence that the events of today are isolated in nature and will be addressed swiftly by the Community Health Network."