At around 4:20 a.m. Sunday morning, a young Texas boy was shot to death at home while sleeping. The incident occurred during a drive-by shooting that is believed to have been intended for the previous occupants.
11-year-old Kamren Jones lived on Brentwood St, in Channelview, with his father, Kenyatta Jones, and six siblings. Authorities say Kamren was asleep at the time, when, in the early hours of Sunday morning, multiple gunshots were fired into the home, reported the Daily Mail.
According to Harris County Sheriff Ed Gonzalez, Kamren was the only one injured and killed during the attack, despite the fact that there were several other children present in the same room at the time of the shooting.
The attack left the family's car and home littered with bullet holes, and Kamren was pronounced dead at the scene. The weapon believed to be used in the attack is a semi-automatic rifle.
Donna Patterson, a nearby neighbor who called 911 when she heard the gunshots early Sunday morning, told a reporter from Click2Houston: "There were 22 shots in perfect timing. Boom, boom, boom, boom, boom, 22 loud. I just thought, 'oh my gosh, are they coming through the house."
In a social media video post made by the sheriff's department Sunday morning, Gonzalez referred to the incident as "tragic" and "senseless."
"This is a child. And these are cowards that shoot into a home. They could have killed and injured a lot more people … We're going to do all we can to bring justice to this 11-year-old that lost his life this morning so tragically," said Gonzalez.
Criminal activity was reported to have been taking place in the home prior to the Jones family moving in a few months ago, and authorities believe the previous occupants were the intended targets of the shooting.
@HCSOTexas deputies responded to a shooting at 15100 blk of Brentwood Dr. Preliminary info: unknown person(s) shot at the house, striking an 11-yr-old child. The child has been pronounced deceased at the scene. Other children in the room were not injured. #HouNews pic.twitter.com/Lw2zxgimJ1

— Ed Gonzalez (@SheriffEd_HCSO) June 9, 2019
_
Police are investigating the incident and ask that anyone with information regarding the crime call the Harris County Sheriff's Department at 713-222-6000 or Crime Stoppers.
No suspects have been named in the shooting.
A GoFundMe page has been set up in support of the Jones family for anyone wishing to donate.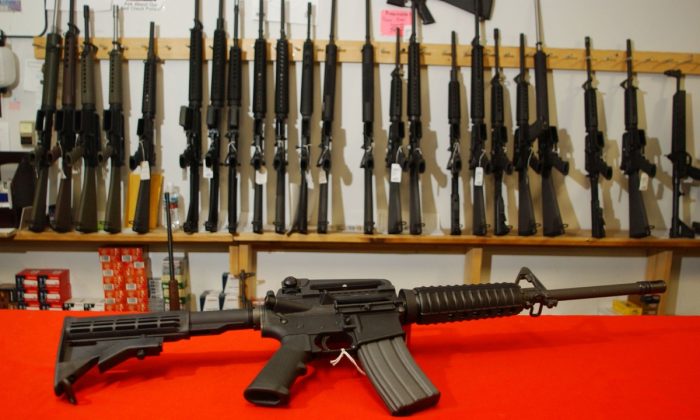 US Gun Homicide Statistics
One-third of gun deaths are homicides. The U.S. gun homicide rate is 25 times that of other high-income countries.
Access to a gun increases the risk of death by homicide by two times.
Gun homicides are concentrated in cities—half of all gun homicides took place in just 127 cities, which represented nearly a quarter of the U.S. population. Within these cities, gun homicides are most prevalent in racially segregated neighborhoods with high rates of poverty.
Black Americans represent the majority of gun homicide victims. In fact, Black Americans are 10 times more likely than white Americans to die by gun homicide.
US Gun Assault Statistics
Three-quarters of nonfatal gun injuries are caused by assaults.
Black males are 15 times more likely than white males to be shot and injured in assaults involving guns.
Statistics taken from Every Town Research.
From The Epoch Times