After 24 years of persecution, at least 4,974 confirmed deaths have been recorded from the Chinese regime's persecution campaign against followers of Falun Gong.
Another 74 Falun Gong practitioners were illegally imprisoned and sentenced, and 15 deaths were recorded in July.
Falun Gong is a mind and body spiritual practice based on the universal principles of truth, compassion, and forbearance that has benefitted millions of believers.
However, the Chinese Communist Party (CCP) has carried on its mission to eradicate any orthodox and divine culture inherited from the traditional Chinese culture, and targeted Falun Gong practitioners for brutal persecution.
In July 1999, then-CCP leader Jiang Zemin launched the persecution campaign against Falun Gong, also known as Falun Dafa. To date, the persecution has victimized millions of followers and their families, leading to numerous unrecorded deaths.
Sentenced Up to 10 Years
Minghui.org recorded 74 more adherents in July being sentenced to 1 to 10 years of imprisonment and one unknown sentencing, in 17 provinces and metropolitans including Beijing, Tianjin, and Shanghai.
Also recorded in July were 15 deaths with known identities, at the ages between 44 and 77, that were reported to Minghui.org.
Minghui.org is a website dedicated to reporting on the Falun Gong community worldwide.
Among the deaths was Zhao Changfu, a mechanic from Liaoning Province in northeast China.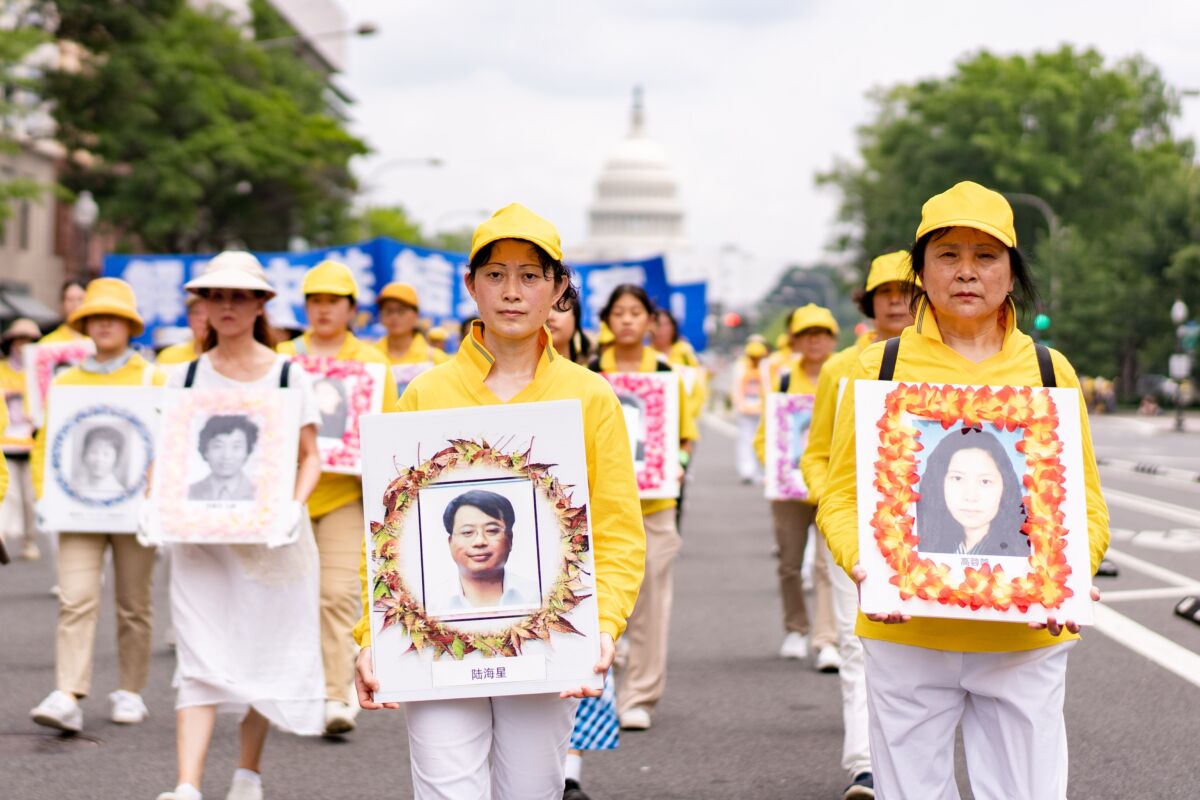 Mr. Zhao was first illegally detained in 2001 for his trip to Beijing to appeal for Falun Gong. He was only 29 years old at the time.
Since then, he's been arrested and detained multiple times for being labeled as a Falun Gong adherent.
For instance, the hotel front desk staff reported him to the local police after he checked in with his flagged ID in 2010 when he accompanied his friend to a doctor's visit in Beijing. The report caused him to be detained in a labor camp.
In 2018, the police arrested him and his wife, Sun Guangli, who is also a Falun Gong adherent, from their home in front of their son when they were about to take their son back to school.
They were among a mass arrest of Falun Gong practitioners in  Liaoning Province that happened between Aug. 22 and 23 in 2018. It is not known if someone was able to take care of their son.
Mr. Zhao's health seriously declined after being in detention for over 10 months. His feet started festering and discharging pus, and he also developed high blood pressure of 220mmHg.
On June 5, 2019, the Lingyuan City Court held a secret trial against Mr. Zhao without informing his family and illegally sentenced him to 4 years and 6 months in prison.
Three months later in early September, he was unable to walk and had difficulty taking care of himself.
His health deteriorated further at the end of September that year. He was blind in one eye and blurred in the other, and his legs were severely swollen.
For several years, he was given a large number of unknown drugs by the hospital.
During his imprisonment, he experienced various tortures such as being fixed on a board with iron chains on his four limbs, force-feeding, and more, simply for refusing to renounce Falun Gong and insisting on believing and cultivating according to the teaching of Falun Gong.
Mr. Zhao protested with a hunger strike, but the prison implemented a collective punishment by forbidding other inmates from sleep, forcing him to quit the hunger strike.
On Feb. 21, Mr. Zhao finally returned home after four and a half years of unjust imprisonment.
He had been imprisoned for a total of nine years and the torture led to many physical and mental damages to Mr. Zhao.
Suffering from kidney failure and heart failure due to the persecution, Mr. Zhao also suffered from the fear that his wife would be arrested again. He died on July 18 at the age of 51.
This year marks the 24th anniversary of Falun Gong practitioners' peaceful resistance to the Chinese Communist Party's (CCP) persecution.
As noted by Chairman Giulio Terzi of the European Union Policy Committee of the Italian Senate in his letter, he paid tribute to the solidarity and support of the Falun Gong adherents' courage and persistence in peacefully protesting the CCP's persecution.
Mr. Terzi said, "For more than 20 years, the CCP has harassed and persecuted Falun Gong, a peaceful group. The values that Falun Gong practitioners have always embodied are a peaceful force and courage to oppose the CCP's persecution,"
"We strongly condemn Beijing's persecution. The values of peace, kindness, and tolerance displayed by you [Falun Gong practitioners] are widely recognized!"
Li Jiesi contributed to this report.
From The Epoch Times