Florida authorities are searching for a 15-year-old girl and her 11-month old daughter who went missing from Deltona late last month.
Diana Rodriguez and her baby Daniela went missing on Sept. 30. The teens parents told authorities they believe their daughter ran away from their home on Normandy Boulevard, the Volusia County Sheriff's Office said.
Authorities and family members believe Diana left through the bedroom window and took her infant daughter with her.
"It appeared she left through her bedroom window. Her family believed she ran away because her cell phone was recently taken away," the sheriff's office said in a statement on Tuesday.
"Since then, sheriff's deputies have been working along with the Florida Department of Law Enforcement to locate Diana and Daniela and ensure their safety and well-being," the statement read.
The sheriff's office added a photo of Diana and Daniela and described the teen as a Hispanic female, between 4'10" to 5′ tall, and about 120 pounds.
Anyone with information regarding their whereabouts are asked to contact police.
Missing Children
There were 424,066 missing children reported in the FBI's National Crime Information Center in 2018, according to the National Center for Missing and Exploited Children (NCMEC). Under federal law, when a child is reported missing to law enforcement they must be entered into the database. In 2017, there were 464,324 entries.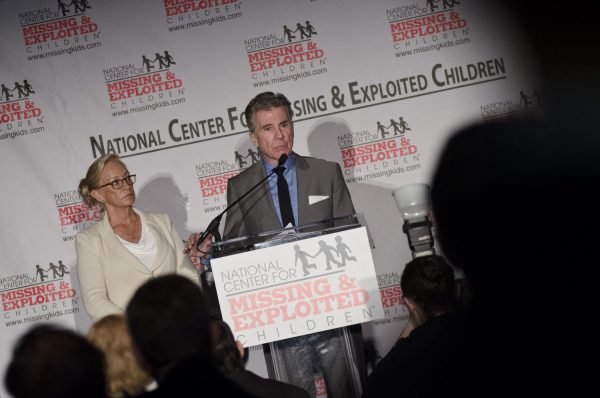 "This number represents reports of missing children. That means if a child runs away multiple times in a year, each instance would be entered into NCIC separately and counted in the yearly total. Likewise, if an entry is withdrawn and amended or updated, that would also be reflected in the total," the center notes on its website.
In 2018, the center said it assisted officers and families with the cases of more than 25,000 missing children. In those cases, 92 percent were endangered runaways, and 4 percent were family abductions.
The center said that it participates in the Amber Alert Program, which is a voluntary partnership between numerous entities including broadcasters, transportation agencies, and law enforcement agencies. The Amber Alert Program issues urgent bulletins in the most serious child abduction cases.
According to the NCMEC, to date (May 2019), 941 children have been successfully recovered as a result of the Amber Alert Program.
The center notes that of the more than 23,500 runaways reported in 2018, about one in seven were likely victims of child sex trafficking.