U.S. House lawmakers voted in support of an energy bill amendment that would prevent the Department of Energy from introducing energy efficiency standards that could outlaw most gas stoves on the market today.
More than a dozen Democrats joined Republicans in supporting the measure, part of a Republican-led pro-fossil-fuel legislative package H.R. 1, also referred to as the Lower Energy Costs Act, which the Biden administration has vowed to veto.
"Glad the House passed my amendment to H.R. 1 preventing @ENERGY from banning 50% of gas stoves on the market," Rep. Gary Palmer (R-Ala.), who proposed the amendment, wrote on Twitter late Wednesday.
"This de facto gas stove ban was supported by 181 Democrats who are complicit in Biden's quest to control your kitchen appliances," added Palmer, the chairman of the House Republican Policy Committee.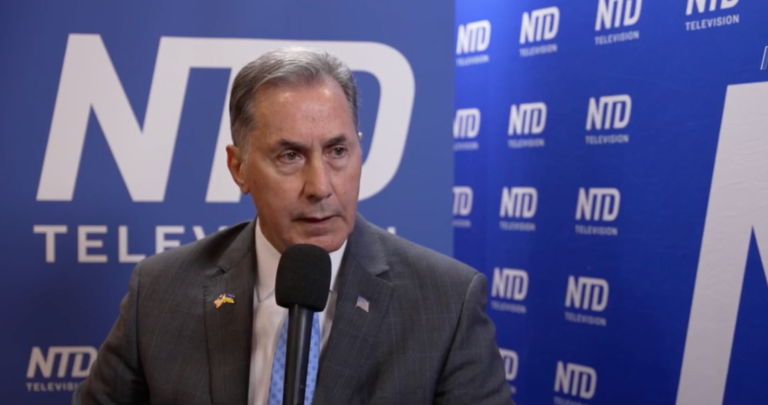 It comes after the Department of Energy on Feb. 1 proposed a rule that would be a first-ever efficiency regulation for cooking appliances in the United States, setting new standards for both electric and gas cooking tops. It has received thousands of comments to date. Its comment period ends on April 3.
The proposed rule was followed by an updated DOE analysis (pdf) in late February that said about half of gas stove models currently being sold in the country wouldn't be in compliance.
Palmer's amendment prohibits the Secretary of Energy from implementing DOE's proposed rule on gas stoves, as well as prohibits any other similar rule limiting access to gas stoves.
The vote on Palmer's amendment Wednesday was 251–181 in favor, with 29 Democrats joining Republicans in the GOP-controlled chamber in the vote.
According to the Energy Information Administration, about 38 percent of U.S. households use natural gas for cooking. That's about 40 million gas stoves.
The DOE has not been the only Biden administration entity that had been targeting gas stoves.
In December 2022, Richard Trumka Jr., chief of the Consumer Product Safety Commission (CPSC), said the federal government should ban gas stoves due to health concerns. He repeated the sentiment in January when he also said his agency was considering banning gas stoves.
A leaked memo showed that Trumka, who was nominated by President Joe Biden, wanted to ban gas stoves as early as October 2022.
"There is sufficient information available for CPSC to issue [a notice of proposed rulemaking] in [fiscal year] 2023 proposing to ban gas stoves in homes," Trumka said in the memo.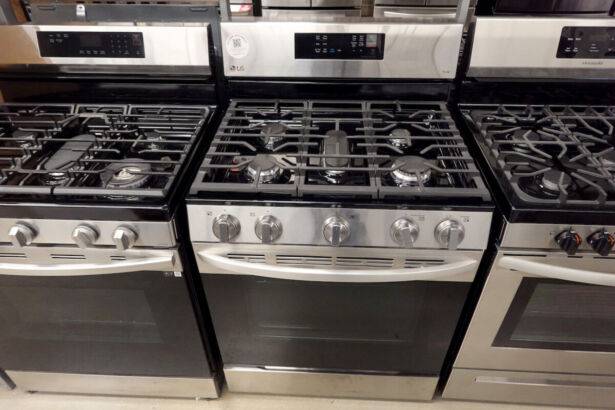 While the CPSC has not proposed a rule banning any gas stoves, in early March, it made a formal request for information about the possible health hazards of the appliances.
"This RFI does not constitute or propose regulatory action, but rather is intended to inform the Commission and the public," the request states, adding that it is seeking input and "proposed solutions" from stakeholders such as "consumers, manufacturers, government agencies, non-governmental organizations, and researchers on chronic chemical hazards associated with the use of gas ranges."
Other Republicans previously introduced bills to preemptively block any laws that would restrict gas stoves—the Save our Gas Stoves Act (pdf), introduced by Rep. Debbie Lesko (R-Ariz.), and the Gas Stove Protection and Freedom Act (pdf), introduced by Rep. Kelly Armstrong (R-N.D.).
"What is the Biden administration focused on? Controlling the kind of stove Americans use," Armstrong previously said.
"This is further incompetence from an administration that seems more interested in dictating every aspect of our lives than solving real problems. Our bills make it clear that Americans should decide if a gas stove is right for their families, not the federal government."
From The Epoch Times