Classified documents from the Obama-Biden administration were found in a second location linked to President Joe Biden, a lawyer for the president said on Jan. 12.
After the discovery of materials with classified markings at the Penn Biden Center in Washington—Biden worked out of the center from 2017 to 2019—lawyers for the president searched Biden's residences in Wilmington and Rehoboth Beach, Richard Sauber, one of the lawyers, said in a statement released by the White House.
Those two homes in Delaware are "the other locations where files from his Vice Presidential office might have been shipped in the course of the 2017 transition," or the transition of Biden from vice president to a private citizen, according to Sauber.
During the search, the lawyers discovered documents with classified markings in a storage space inside the garage at the Wilmington residence. Additionally, a document marked classified was found in an adjacent room.
No classified materials were found at the Rehoboth Beach home, according to Sauber.
The U.S. Department of Justice (DOJ) was immediately notified and the lawyers arranged for the department to take possession of the documents, Sauber said.
The DOJ did not immediately respond to a request for comment.
The White House said it is cooperating with a "review" by the Department of Justice and that it was "coordinating closely" with DOJ officials when it searched Biden's residences.
Biden, reading from a piece of paper in Washington, told reporters that the materials were found in a "locked garage" that also contains a Corvette. "People know I take classified documents and classified material seriously," Biden said.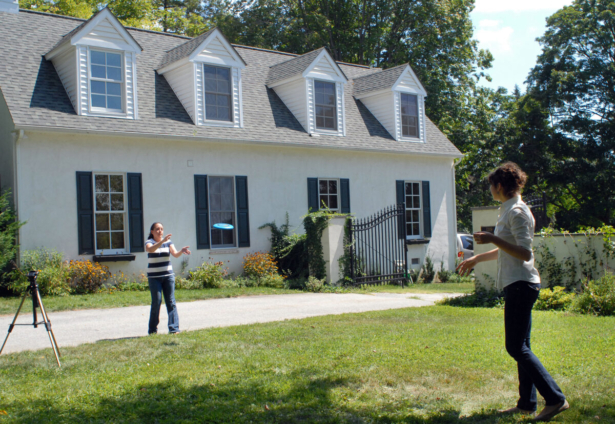 Previous Discovery
The Biden administration had revealed on Jan. 9 that materials with classified markings were found at the Penn Biden Center on Nov. 2, 2022. Sauber claimed that the National Archives and Records Administration (NARA) was alerted that day and took possession of the documents the following morning and that Biden's attorneys have since been working with the DOJ to make sure any records from the Obama-Biden administration "are appropriately in possession of the Archives."
Biden administration officials have not explained why they waited months to disclose the finding to the public.
Biden said he was "surprised to learn" about the discovery.
"I don't know what's in the documents," he added while in Mexico City this week.
White House press secretary Karine Jean-Pierre said Wednesday that she was not going to "go beyond" what Biden and Sauber had shared on the matter. At one point, after being repeatedly pressed on the subject, she told a reporter that "we work very well together but we do not have to have this kind of confrontation."
Former President Donald Trump is under investigation for possessing materials with classified markings at his Mar-a-Lago residence in Florida after leaving office in 2021.
Documents from Trump's time in office were transferred to NARA in 2022 but Trump still held others. FBI agents raided Mar-a-Lago in August 2022 and seized thousands of documents, including roughly 100 marked classified.
DOJ lawyers allege Trump may have violated multiple statutes, including the Espionage Act, by holding the documents.
Neither Trump nor Biden have been charged with a crime.
Trump has said he declassified the documents before leaving office. Presidents have declassification authority; vice presidents do not.
Biden had criticized Trump as "totally irresponsible" for the handling of the materials last year.
The FBI declined to comment on the discovery of classified materials from the Obama-Biden administration.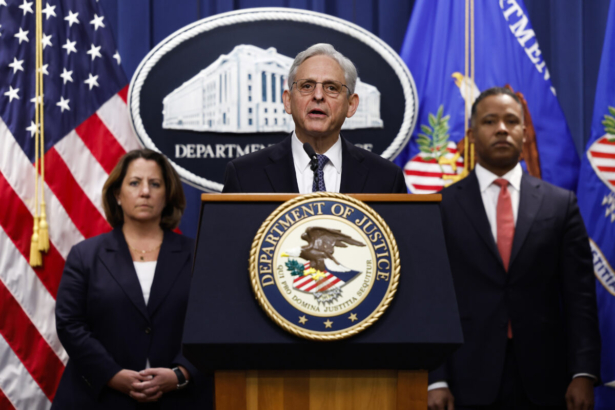 Public Interest
Attorney General Merrick Garland, a Biden appointee, appointed a special counsel to oversee the investigation into Trump after the former president announced his 2024 presidential bid.
"I have concluded that it is in the public interest to appoint a special counsel," Garland said.
Republicans have urged Garland to appoint a special counsel to probe Biden.
"A special counsel is necessary to assure the public about the handling of classified documents by Donald Trump, you should apply a special counsel to the mishandling of classified documents by President Biden when he was vice president," Sen. Lindsey Graham (R-S.C.) said on Fox News.
Some called for raids on Biden-linked properties.
"How many more batches of classified documents need to be found before Biden gets raided by the FBI?" Rep. Lauren Boebert (R-Colo.) wondered after news of the discovery of the second batch of documents was reported.
House Speaker Kevin McCarthy (R-Calif.) told reporters in Washington that Congress "has to investigate this."
"I do not think any American believes that justice should not be equal to all," he said. "And we found for this administration … whatever comes out, that they utilize, they try to falsify it, try to have different standards for their own beliefs—that doesn't work in America."
Democrats have generally downplayed the discovery of the documents.
"I have full faith and credit in President Biden," said Rep. Hakeem Jeffries (D-N.Y.), the House minority leader. "I believe that he's doing everything to take the appropriate steps to determine what happened and how to move forward in a responsible fashion."
From The Epoch Times