A second Denver-area police officer was acquitted in the 2019 death of Elijah McClain.
A 12-person jury found Aurora officer Nathan Woodyard not guilty of homicide and manslaughter following a weekslong trial in state district court. He faced years in prison if convicted.
Defense lawyer Megan Downing said, "We believe it was the right verdict, not an easy one." Mr. Woodyard declined to comment following his acquittal.
Elijah McClain's mother, Sheneen McClain, sat in the front row of the courtroom and left with a fist raised high, just as she did after the first trial last month against two other officers. She declined to comment.
Two of three officers to face trial so far avoided prison time after being found not guilty. A third officer was convicted in the earlier trial of the lesser charges he faced—negligent homicide and third-degree assault. Two paramedics from the Aurora fire department are awaiting trial later this month.
Colorado Attorney General Phil Weiser said outside the courthouse with the prosecuting attorneys by his side that his office was undeterred in its pursuit of justice for Elijah McClain. McClain was put in a neck hold and injected with ketamine after being stopped by police as he walked home from a convenience store.
Unlike the first two officers who were prosecuted, Mr. Woodyard took the stand during his trial. He testified that he put McClain in the neck hold because he feared for his life after he heard McClain say, "I intend to take my power back" and another officer say, "He just grabbed your gun, dude."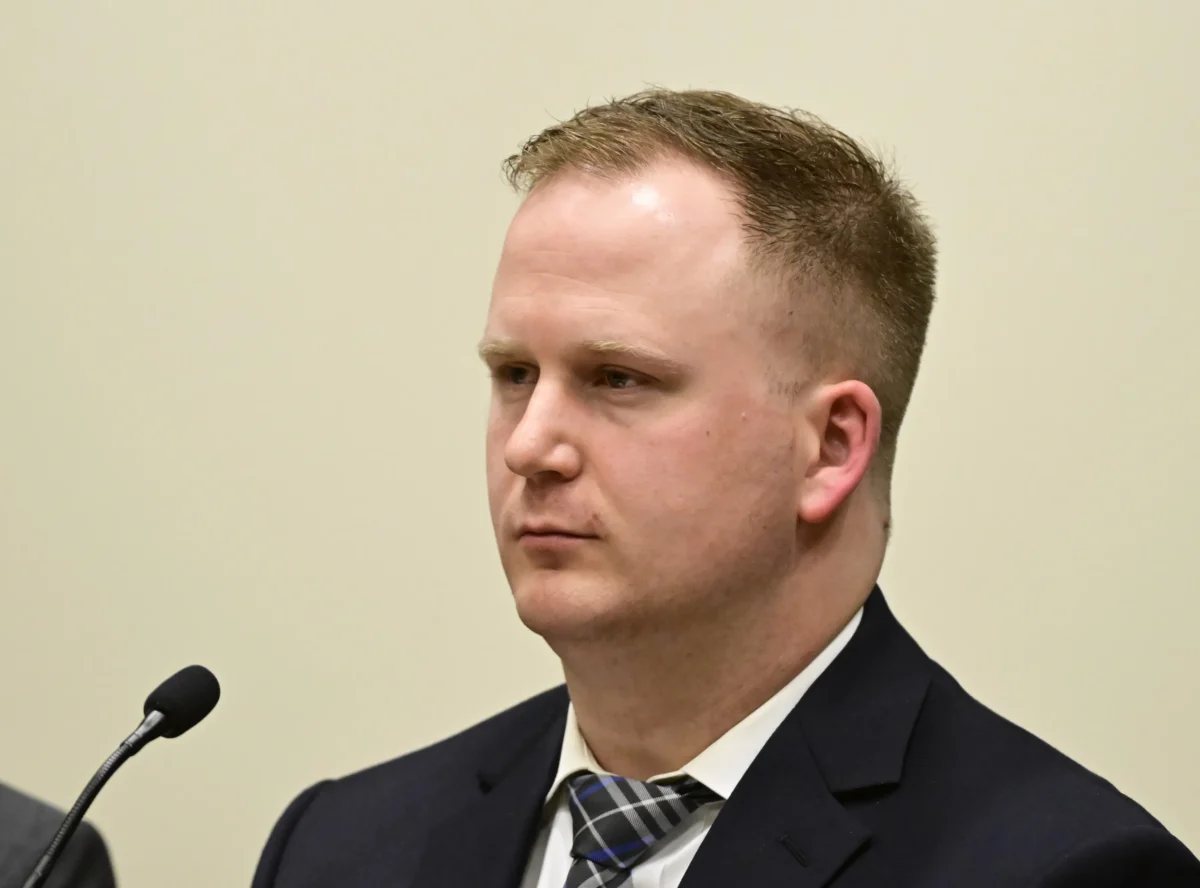 Defense attorneys stressed Mr. Woodyard was not there during the crucial minutes when McClain's condition was deteriorating. Body camera footage seen by jurors showed Mr. Woodyard stepping away for part of the confrontation.
A local prosecutor in 2019 decided against criminal charges because the coroner's office could not determine exactly how McClain died. Colorado Gov. Jared Polis ordered state Attorney General Phil Weiser's office to take another look at the case in 2020, and a grand jury indicted the officers and paramedics in 2021.
McClain was stopped the night of Aug. 24, 2019, while walking home from a convenience store, listening to music and wearing a mask that covered most of his face. The police stop quickly became physical after McClain, seemingly caught off guard, asked to be left alone. He had not been accused of committing any crime.
Mr. Woodyard and other officers told investigators they took McClain down after hearing Officer Randy Roedema say McClain grabbed an officer's gun. Mr. Roedema later said Officer Jason Rosenblatt's gun was the target.
Prosecutors refuted that McClain ever tried to grab an officer's gun, and it can't be seen in body camera footage.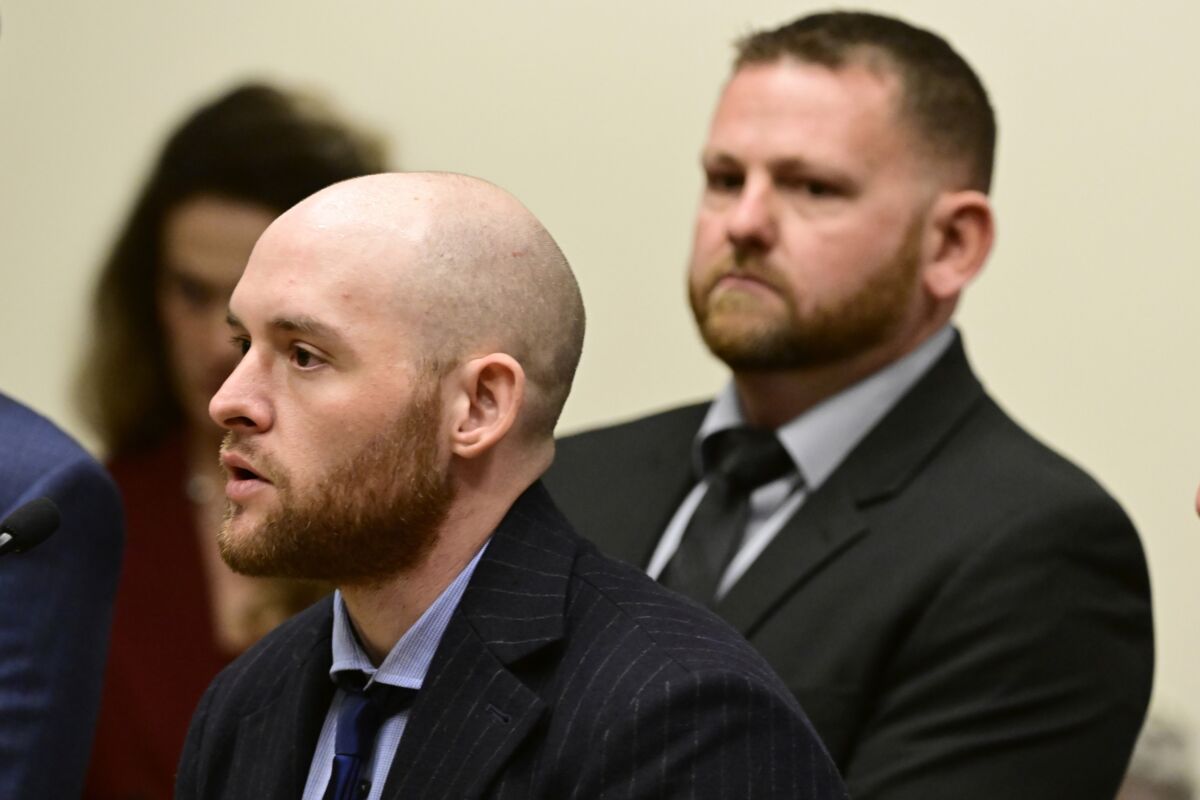 Mr. Woodyard said he put his arm around McClain's neck and applied pressure on its sides to stop the flow of blood to McClain's brain and render him briefly unconscious. The technique, known as a carotid control hold, was allowed at the time but later banned in Colorado.
Paramedics injected McClain with ketamine as Mr. Roedema and another officer who was not charged held him on the ground. McClain went into cardiac arrest en route to the hospital and died three days later.
Mr. Roedema was convicted earlier this month of the least serious charges he faced, which could lead to a sentence of anywhere from probation to prison time.
He was acquitted of all charges. His lawyer said the most junior officer on scene was a scapegoat in a prosecution driven by politics.
In both trials, the defense sought to pin the blame for McClain's death on paramedics Jeremy Cooper and Lt. Peter Cichuniec. While attorneys in the first trial suggested McClain bore some responsibility for his medical decline by struggling with police, Mr. Woodyard's lawyers seemed more sympathetic to McClain.
The city of Aurora agreed in 2021 to pay $15 million to settle a lawsuit brought by McClain's parents.