The Memphis Fire Department said it fired three employees following the release of video footage that showed the deadly arrest of Tyre Nichols and the immediate aftermath.
Nichols, 29, died in hospital on Jan. 10, three days after his violent encounter with Memphis police officers when they tried to arrest him in a traffic stop gone wrong. The City of Memphis released video footage of Nichols' interactions with police officers on Jan. 27.
The fire department statement released on Monday said an internal review found that emergency medical technicians Robert Long and JaMicheal Sandridge "failed to conduct an adequate patient assessment of Mr. Nichols" after they arrived, while fire Lt. Michelle Whitaker remained in her vehicle.
Nichols was handcuffed on the ground, leaning against a police vehicle. He was left there for 14 minutes without medical attention after Long and Sandridge arrived at the scene.
Long and Sandridge called for an ambulance to respond, after which an emergency unit was dispatched at 8:46 p.m. and arrived on the scene at 8:55 p.m., the fire department noted. The emergency unit provided some patient care and transported Nichols to St. Francis Hospital at 9:08 p.m.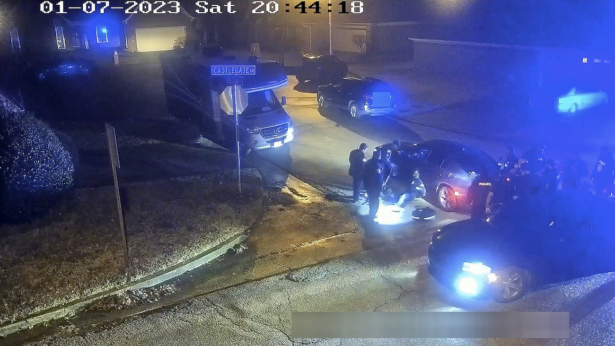 Fire Chief Gina Sweat said that Long, Sandridge, and Whitaker "violated numerous [fire department] policies and protocols," and as a result, the three "have been terminated."
"Their actions or inactions on the scene that night do not meet the expectations of the Memphis Fire Department and are not reflective of the outstanding service the men and women of the Memphis Fire Department provide daily in our community."
Multiple Firings and Suspensions
The firings come after five of the officers who were involved in Nichols' arrest were also fired on Jan. 20 and later arrested and charged on Jan. 26 with Nichols' murder.
A sixth officer, Preston Hemphill, 26, was suspended on Monday with pay pending a hearing, and a seventh officer, who has not been identified, was relieved of duty without pay, the Memphis Police Department said. The two have not had to face any criminal charges.
Memphis police spokeswoman Karen Rudolph said information on disciplinary action taken against Hemphill was not immediately released because Hemphill was not fired. The department generally gives out information about an officer's punishment only after a department investigation into misconduct ends, Rudolph said.
In addition to the seven police officers and three fire department employees, two Shelby County Sheriff's deputies have also been relieved of duty without pay pending an internal review, Sheriff Floyd Bonner said on Jan. 27, after the video of Nichols' arrest was released.
Meanwhile, the special police unit that was tasked with combating rising crime in the Memphis was disbanded on Jan. 28. The Scorpion unit, launched in November 2021, comprised three teams of about 30 officers. The unit partly targeted violent offenders in crime hotspots in the city. But it has faced heavy criticism in the aftermath of Nichols' death.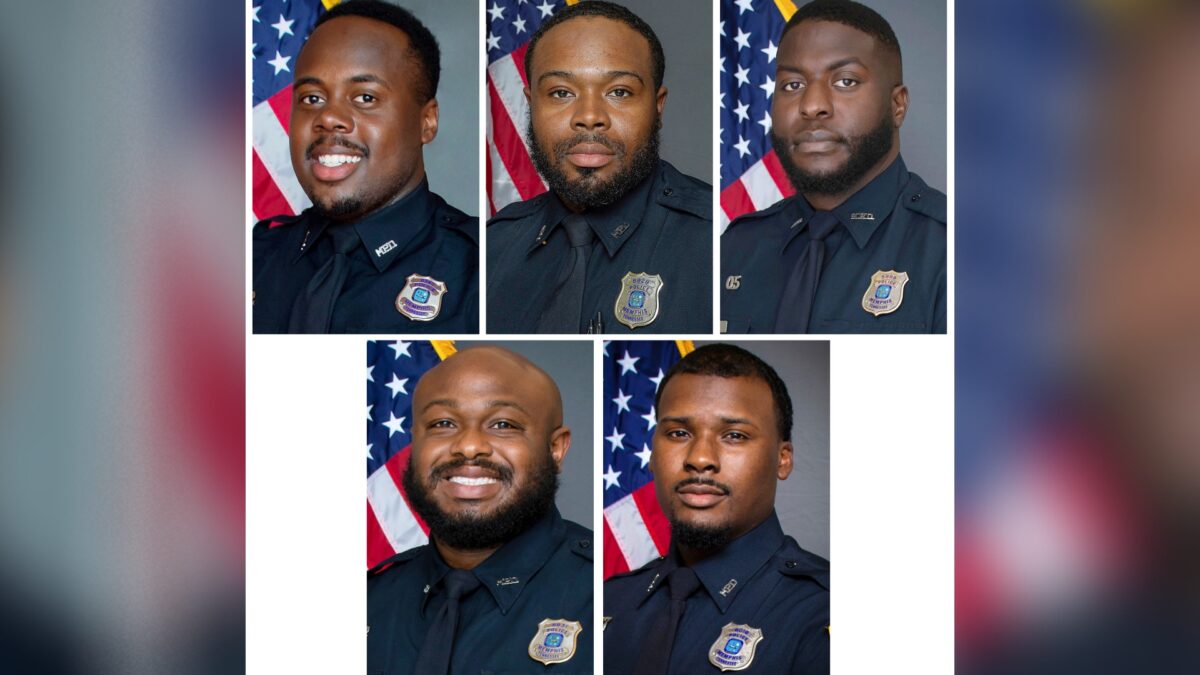 Hemphill and the five officers—Tadarrius Bean, Demetrius Haley, Desmond Mills Jr., Emmitt Martin III, and Justin Smith—were part of the special unit.
The five officers face up to 60 years in prison if convicted of second-degree murder in Nichols' death. They were also each charged with aggravated assault, aggravated kidnapping, official misconduct, and official oppression.
Tried to Flee
Video footage released by the city of the traffic stop on Jan. 7 showed that police officers pulled Nichols from the driver's seat of his car, told him to get on the ground, ordered him to lay on his stomach. When Nichols scrambled to his feet to get away, officers deployed pepper spray.
During the first arrest attempt, Nichols said: "Damn, I didn't do anything … I am just trying to go home," before he broke free and sprinted away down a road.
Police officers pursued Nichols both by car and on foot. When they caught up to him and were trying to arrest him, they could be heard repeatedly telling Nichols "give me your hands" as they tried to handcuff him, but Nichols appeared to be repeatedly uncooperative and continued to try to stand up or get away.
During this second encounter, officers could be seen trying to restrain Nichols. In the video, two officers are seen holding him down as a third officer kicks him, and a fourth officer delivers blows with what appears to be a rod before another officer punches Nichols.
After multiple punches, kicks, and hits, Nichols is handcuffed and propped up against the side of a police car. He was hospitalized the same night and died three days later. The Tennessee Bureau of Investigation said that Nichols had "succumbed to his injuries."
The Shelby County district attorney's investigation is examining the roles played by all individuals involved in the Nichols traffic stop and its immediate aftermath, including Hemphill Memphis Fire Department personnel and "those responsible for documenting the incident," the office said in a statement.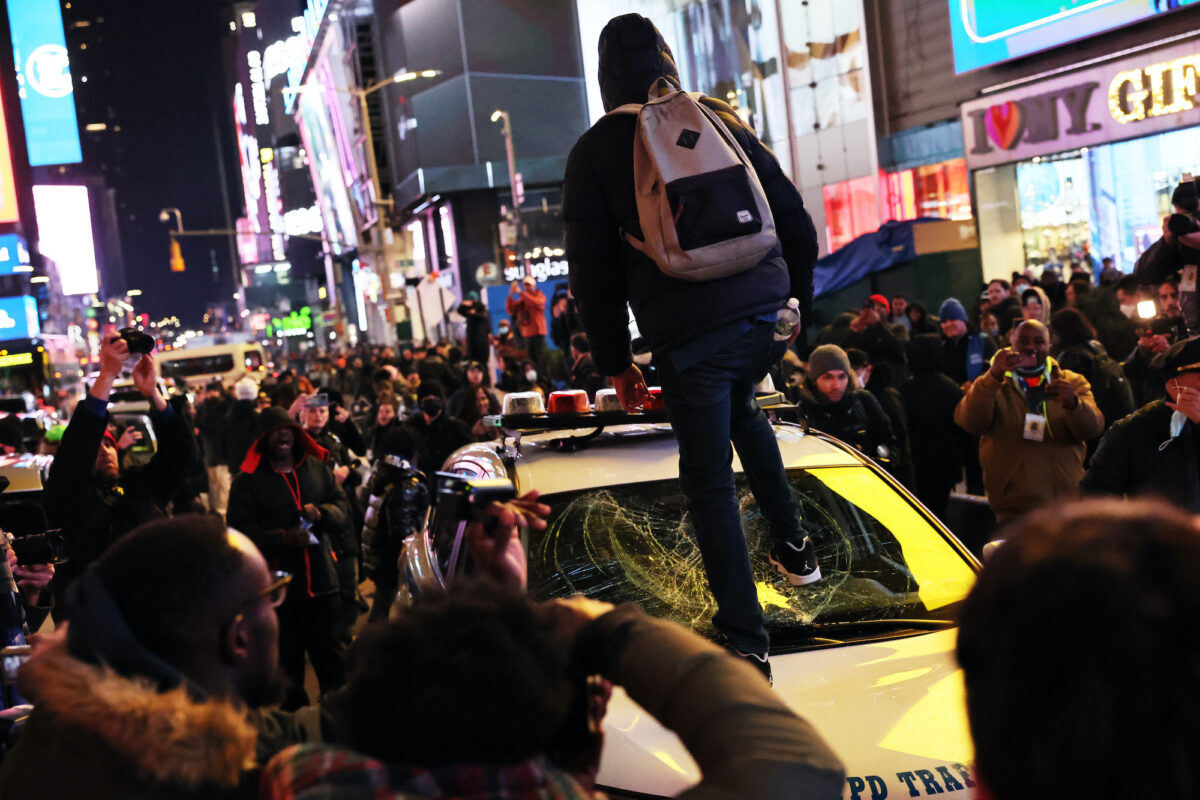 Multiple protests broke out Memphis and other cities across the United States calling for justice in the wake of Nichols' death.
The Nichols family, their lawyers, and community activists have persisted in calling for more officers to be fired or charged.
Reuters and The Associated Press contributed to this report.
From The Epoch Times