HOLYOKE, Mass.—A third suspect has surrendered to police in connection with an investigation into a shooting in Holyoke last month where a pregnant woman on a bus was hit by a stray bullet and delivered a baby that later died.
Kermith Alvarez, 28, of Holyoke, turned himself in to authorities on Friday, according to the Hampden District Attorney's office. Mr. Alvarez was on the run since the Oct. 4 shooting and had been placed on the Massachusetts State Police's 10 most wanted list.
He is scheduled to be arraigned on Monday in Holyoke District Court on a murder charge. He has yet to be assigned an attorney who could speak on his behalf, according to the court clerk's office.
Five people have been named by prosecutors following the shooting.
"All involved suspects are believed to have been identified and are now in custody," Hampden District Attorney Anthony D. Gulluni's office said in a written statement.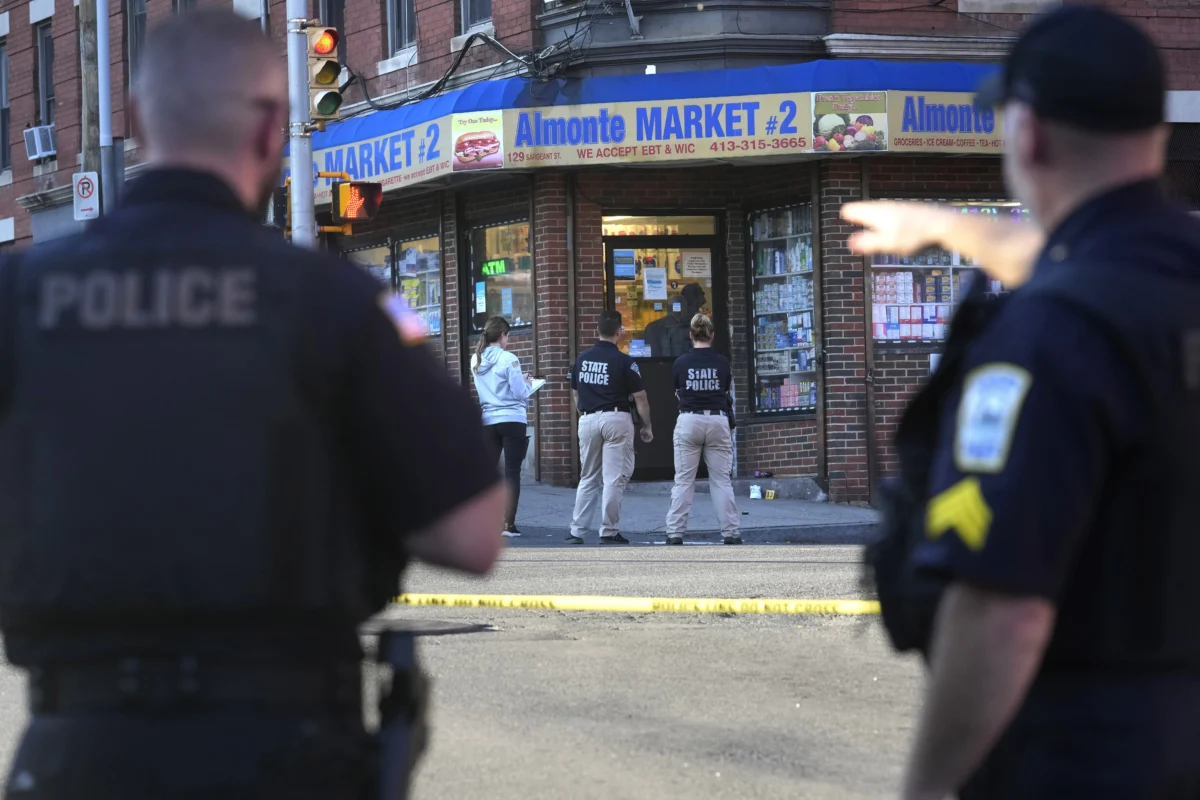 Johnluis Sanchez, 30, and Alejandro Ramos, 22, both of Holyoke, were arraigned last month on murder charges. Mr. Sanchez was shot during the episode and was hospitalized.
They both pleaded not guilty and were ordered held without bail.
Two other individuals were arraigned on charges of accessory after the fact for allegedly helping Mr. Alvarez evade police.
According to investigators, Mr. Alvarez, Mr. Sanchez, and Mr. Ramos were involved in an altercation that escalated into a shooting. It is believed one of the rounds from that altercation struck the pregnant woman sitting in the bus.
She was taken to a nearby hospital where she delivered the baby, who died despite doctors' efforts to provide emergency treatment.