A group of North Korean citizens reportedly crossed the maritime border with South Korea in a boat on Tuesday and expressed their intent to defect.
The South Korean military located the boat in waters east of Sokcho, Gangwon Province, and secured four individuals onboard. They have since been transferred to a safe location, Yonhap News Agency reported.
A military official told the news outlet that the four individuals have "expressed their intent to defect in the Sokcho region," but he did not elaborate.
South Korean authorities have not released any further details about the incident as investigations are ongoing.
This comes just months after a similar case in May, in which nine North Koreans, including two children, defected to South Korea by boat. The South Korean authorities later discovered that the group appeared to be two families who were related to each other.
This marks the first instance in six years of a North Korean family defecting to South Korea. The family was said to have meticulously prepared for their defection for about a month. They wanted to leave North Korea due to economic hardship and their disgust with the communist regime.
The number of North Korean defectors entering South Korea has been on the decline since 2009, which saw a peak of 2,914 defectors, according to the Unification Ministry. The number dropped to 229 in 2020 amid North Korea's draconian COVID-19 restrictions. The number decreased to 63 and 67 in 2021 and 2022, respectively.
Kim Taewoo, former head of Seoul's Korea Institute for National Unification and a former senior research fellow at the Korea Institute for Defense Analyses, told the Epoch Times on May 19 that the decrease in the number of defectors in recent years was due to the increased penalties imposed by the North on residents caught trying to flee the country.
In the face of severe food shortages, COVID-19, and a lack of medical and pandemic prevention measures, the North Korean authorities have insisted on launching missiles frequently and performing nuclear tests. This situation became intolerable for many North Koreans, leading some to risk their lives in attempts to leave the country, Mr. Kim said.
He said the South Korean government's past statistics have shown that most North Koreans who defected through the West Sea were mostly intellectuals, some from the middle and upper levels of North Korean society, as well as military and civil servants.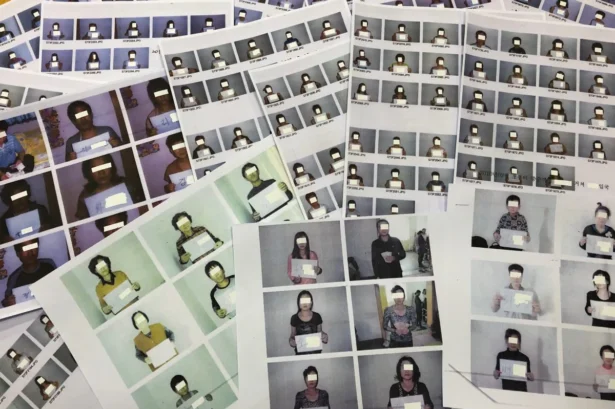 'Gruesome' Human Rights Abuses
Earlier this year, South Korea's government published a report detailing "gruesome" human rights abuses in North Korea. The report was based on the testimony of 508 North Korean defectors between 2017 and 2022.
The report detailed executions allegedly carried out by North Korean authorities, including a disturbing case in which a pregnant woman was publicly executed after a video of her dancing while pointing at a portrait of the late founder of North Korea, Kim Il Sung, went viral.
This marked the first time South Korea has disclosed its annual report on North Korea since the North Korea Human Rights Act was passed in 2016, marking a shift from the former Moon Jae-in administration, which kept such reports confidential to appease North Korea.
South Korean President Yoon Suk-yeol has pledged to "fully expose" North Korea's human rights violations to the international community.
He offered last year North Korea economic benefits in exchange for denuclearization steps, but the North Korean regime rejected his offer.
Lisa Bian and Sean Tseng contributed to this report.
From The Epoch Times