Closed schools, hazardous roads, and bummed airline customers are replete throughout the northeast as a winter storm pummels the region.
Some 4,000 flights in, out, or within the United States have been canceled on Thursday, Jan. 4, according to FlightRadar, mainly at major airports in the storm's path like Newark Liberty, Boston Logan, John F. Kennedy, and LaGuardia. In addition, more than 1,400 flights have been delayed.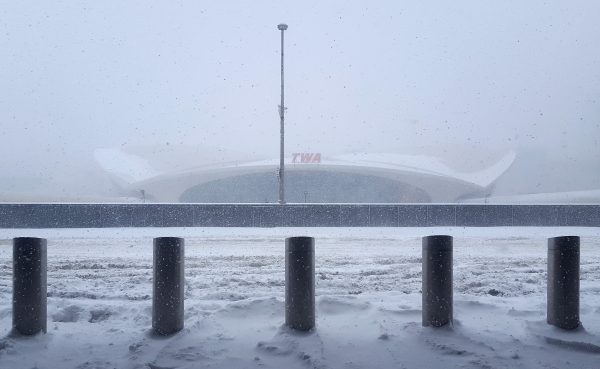 Over 300 schools and school districts are closed on Thursday in New York, New Jersey, and Connecticut, Pix 11 reported, including the New York City Public Schools.
Almost 300 schools and school districts are also closed in Massachusetts, MassLive reported, including Boston Public Schools.
The winter storm, dubbed a "bomb cyclone" by meteorologists for the speed at which it drops in barometric pressure, is expected to sprinkle snow as far as West Virginia and Ohio, but the brunt of it will pound the East Coast, from Philadelphia to the shores of Maine.
The new GOES-East satellite is capturing breathtaking images of #blizzard2018 battering the East Coast today. Find more images at https://t.co/j9tbl8VqpP pic.twitter.com/jVLUbaGl0N

— NWS (@NWS) January 4, 2018
New York City can likely expect up to 8 inches, while Boston up to a foot, according to The National Weather Service. Some parts of Maine can expect up to 18 inches. The storm had previously brought rare snowfall in Florida and other southern states. It should mostly be over by Friday.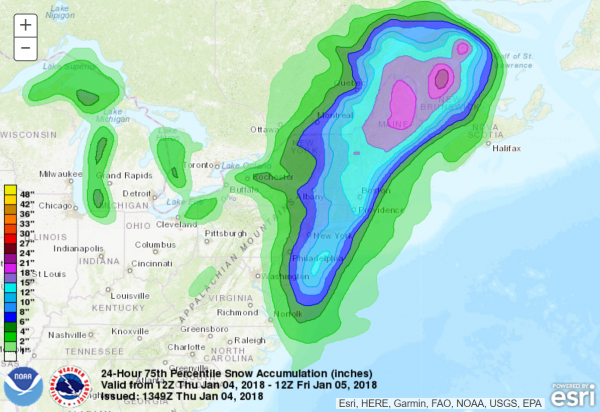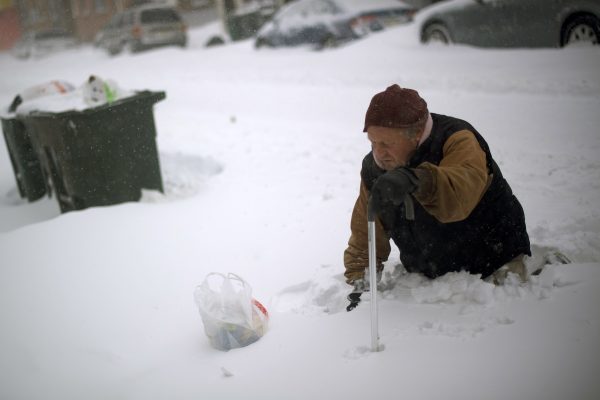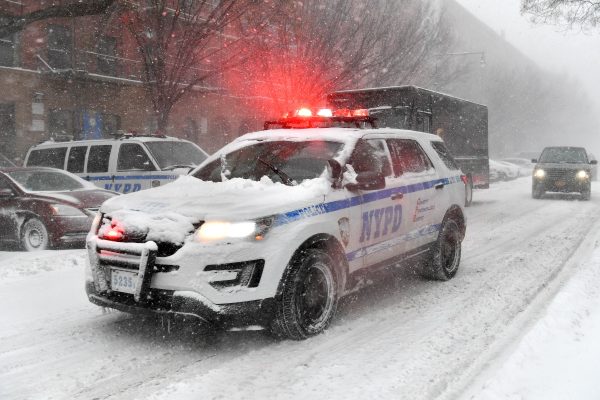 While government officials issue cold weather warnings and urge drivers to be careful on snow-covered roads, many a northeasterner took to Twitter to lighten up the day's mood with #blizzard2018 memes.
I'm headed to the store for some necessities like doughnuts, Cap'n Crunch, milk and Oreos if anyone needs anything.#blizzard2018 pic.twitter.com/15zxc5LzkU

— The Cultured Ruffian (@CulturedRuffian) January 4, 2018
#ThursdayThoughts Don't let anything stop you from achieving your goals…not even #blizzard2018 ! pic.twitter.com/3Yj8ByptxR

— Regina Spacola (@gigirules7) January 4, 2018
If you live in Virginia Beach
this is your current situation. #VirginiaBeach #Virginia #Blizzard2018 #Blizzard #BlizzardWarning #TWD pic.twitter.com/Rd7nRS8sOZ

— MAGA MEL ?? (@MEL2AUSA) January 4, 2018
To all my friends in Florida… remember if you're cold, they're cold as well. Please bring all you pets inside. #PassItOn #SnowDay #Blizzard2018 #WinterStorm #BombCylone ⛄❄⛄❄?? pic.twitter.com/0AcT3f4H5T

— Steven George (@MrStevenGeorge) January 4, 2018
But for real though, even us Buffalonians think Jack Frost is tripping right now. Stay safe #BombCyclone #blizzard2018 pic.twitter.com/mRtRjUAbE3

— Angela Burgin Logan (@AngelaBLogan) January 4, 2018
Grilling 8 at night, 16 degrees. #newenglander #blizzard2018 pic.twitter.com/zMZj5FMzLz

— Stephanie Albert (@catttpurrr) January 4, 2018
Tonight's the night ! #StormPrep #Blizzard2018 #NewEngland #StormHour pic.twitter.com/jOWhAiHhtk

— BigmouthBigbelly (@BigmouthBgbelly) January 3, 2018
Everyone in #Boston right now.#blizzard2018 #snowday pic.twitter.com/u9wLfxD100

— SauceMonsters (@SauceMonsters) January 4, 2018
You'll know on a #snowday when the snow measures 1 cat deep that it's the #blizzard2018 ? ❄️ pic.twitter.com/aG91Ke6YM2

— Jenn (@keepupwithjen) January 4, 2018
A little #snowday humor for the people in the South and East Coast. ???????#blizzard2018 pic.twitter.com/974nct6Zqj

— ?ProudVeteran(Eric) (@Het32000) January 4, 2018
From The Epoch Times
Recommended Video:
Snowboarder Survives Avalanche in Canada