A suspect has been arrested after eight people were killed and 14 wounded in Dubona and 2 other Serbian villages, local authorities said—shocking a nation still in mourning over a school shooting in the Serbian capital Belgrade a day earlier.
Reports say the 21-year-old man went on a killing spree in the Balkan nation late on Thursday, shooting people at random from his car in three different villages in an area some 50 km (30 miles) south of Belgrade. The wounded include a teenage girl who was struck in the head, while another teenager also remains in a serious condition.
The shooter, who was identified as Uroš Blažić, was arrested Friday morning. He had been hiding at his grandfather's home about 100 km (60 miles) south of Belgrade.
In the house, police found a large amount of illegal weapons and ammunition, including four hand grenades. The assailant's grandfather and uncle were also arrested.
Police photos of Blažić's arrest show him wearing a T-shirt with the slogan "Generation 88 on Tour" on it. In extremist circles, the number 88 is often used as shorthand for "Heil Hitler," as H is the eighth letter of the alphabet.
Serbia's Minister of Internal Affairs, Bratislav Gašić, called the attack a "terrorist act."
According to Serbian public broadcaster RTS, the man allegedly started shooting at people with an automatic weapon after arguing with a police officer in a park in Dubona on Thursday evening.
Locals told reporters that the killer was well known in the area, and that he had a reputation as a problematic individual.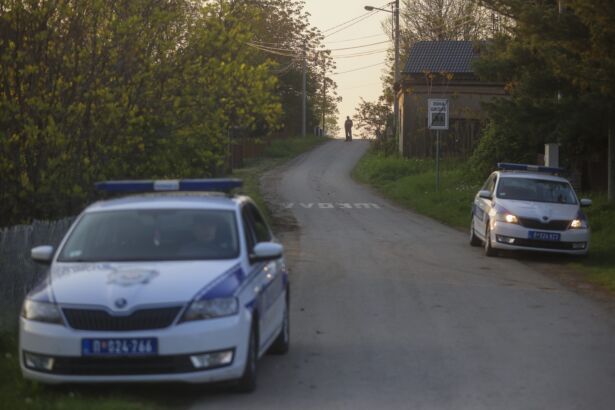 After the shootings in Dubona, reports say Blažić then drove to two other villages where he shot more people.
A huge manhunt was launched, deploying drones, helicopters, and more than 600 special task force police.
The killer later hijacked a taxi, and forced the driver to take him to his grandfather's house, according to reports.
At a press conference, Serbian President Aleksandar Vučić said the suspect repeated the word "disparagement" when police asked him about his motive.
"This villain will never see the light of day again—he will never leave prison," the President added.
Vučić also announced that he would press on with the "almost complete disarmament of Serbia."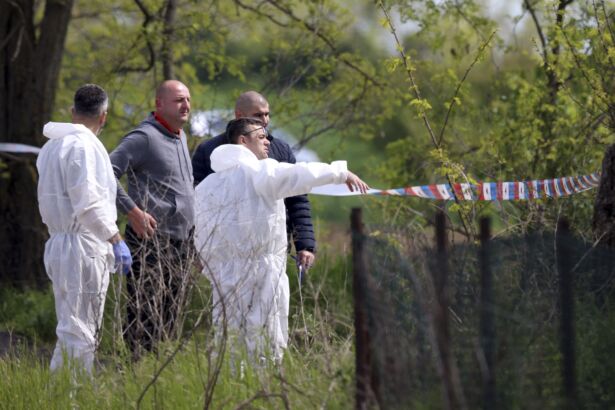 The Ministry of Interior had been preparing new gun-control measures, including a moratorium on new firearm permits, reviews of current licenses, increasing the penalties for possession of illegal weapons, yearly psychological evaluations for gun-owners, etc. An amnesty for illegal weapons is also being considered, though similar measures have not proved fruitful in the past.
The shooting happened a day after a thirteen-year-old boy killed nine people and injured seven more using his father's handgun in a pre-planned attack on his school.
Before that, it had been ten years since the last mass-murder took place in Serbia.
In April 2013, a 60-year-old war veteran killed 13 people and then continued to shoot neighbors in two villages before shooting himself.