An 82-year-old Michigan grandmother was cheered online for using a snow blower in subzero temperatures.
Photos showed Marlene Fisher Downing using the machine in Muskegon, Michigan.
"Some people think I'm crazy," Downing told ABC News. According to WXYZ, she said her children and grandchildren have told her to stay inside when the weather gets cold and to give up snow blowing.
She added that she grew up in North Dakota and is used to the freezing cold.
"No point in being inside. I love being outside in all seasons," she said, adding that the snow blower reminds her of her Harley Davidson motorcycle, which she rides when the weather gets warmer.
"I was waiting for this snow," she told WZZM. "They never shut anything down," she said.
She thinks that it's funny that people across social media shared photos of her snow blowing.
"Everyone just stay warm, and do their own thing," she told ABC.
Weather Update
The bitter cold that gripped the Midwest forced commuters to bundle up like polar explorers. By early next week, many of those same people might get by with a light jacket, according to The Associated Press.
Just days after the arctic conditions, forecasts say, the region will seemingly swing into another season, with temperatures climbing by as much as 80 degrees. Experts say the rapid thaw is unprecedented, and it could create problems of its own—bursting pipes, flooding rivers, and crumbling roads.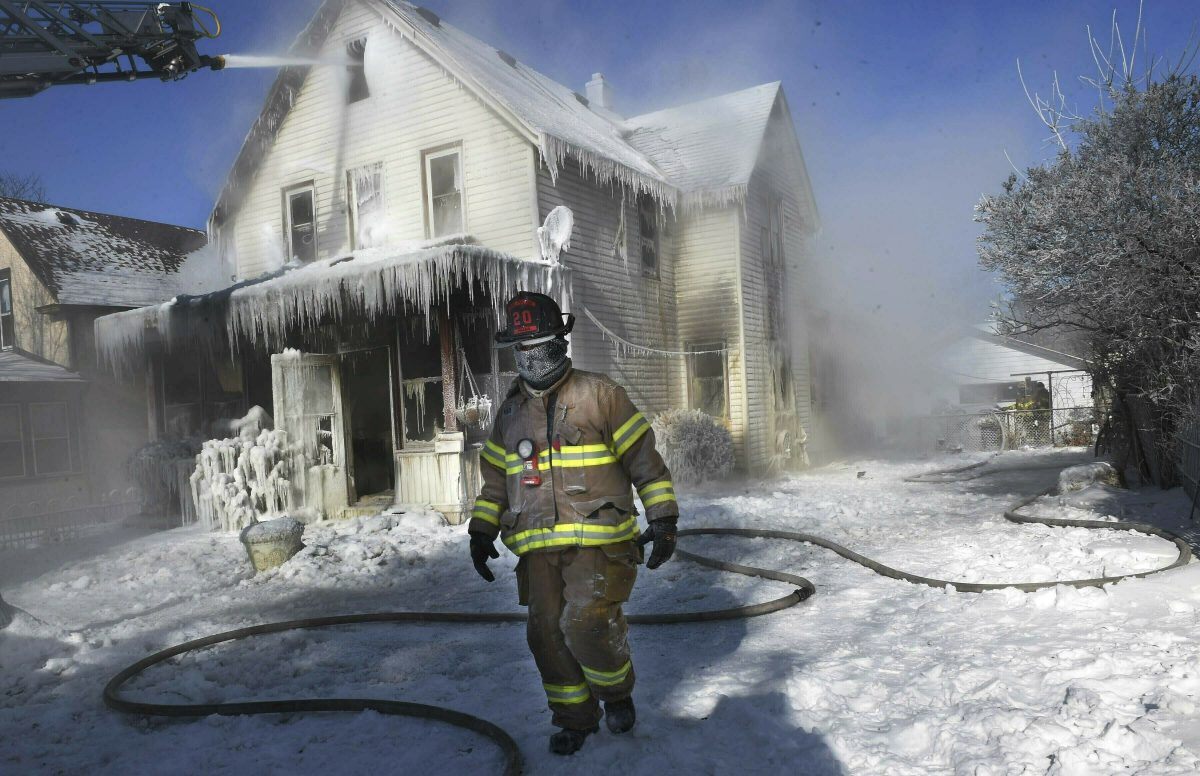 "I don't think there's ever been a case where we've seen (such a big) shift in temperatures" in the winter, said Jeff Masters, meteorology director of the Weather Underground firm. "Past record-cold waves have not dissipated this quickly. … Here we are going right into spring-like temperatures."
Although many places remained painfully cold Thursday, the deep freeze eased somewhat, and the system marched east. In western New York, a storm that dumped up to 20 inches of snow (51 centimeters) gave way to subzero temperatures and face-stinging wind chills. On Friday, the wind chill in some areas was expected to be as low as minus 20 degrees (negative 28.9 Celsius).
Bryan Jackson, a National Weather Service meteorologist, said the core of the vortex was pulling north into eastern Canada, though residual icy air was still pushing over to the U.S. Northeast, Reuters reported.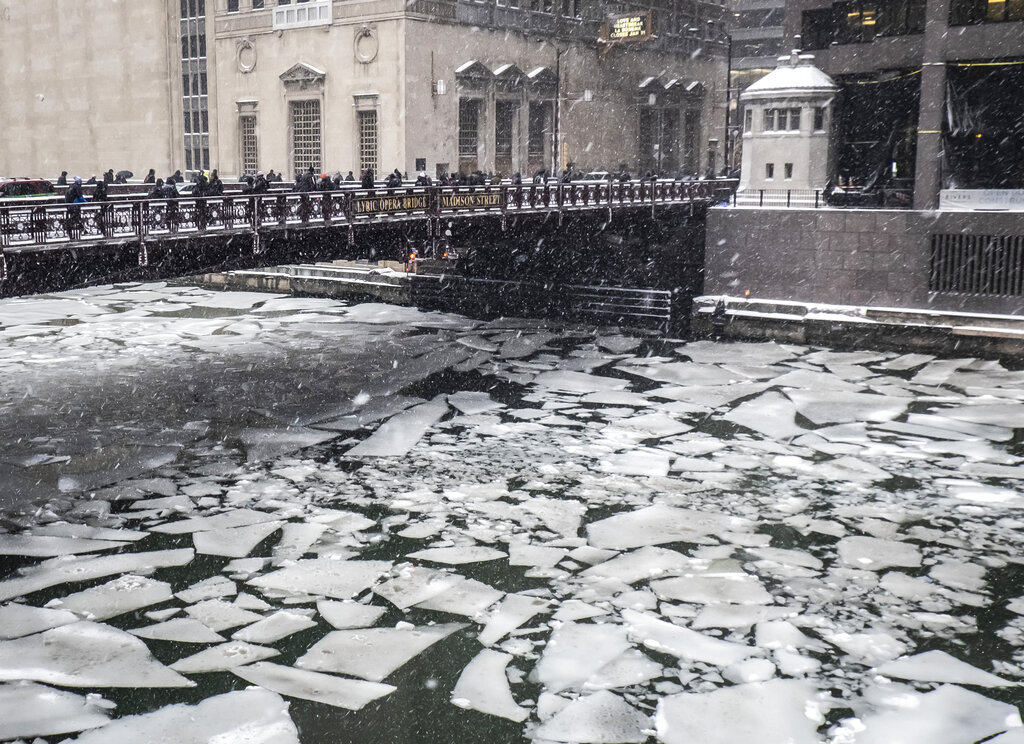 Temperatures on Friday morning ranged from below zero Fahrenheit to the teens in parts of New York, Pennsylvania, Massachusetts, and New Jersey.
"That cold air that was over the Great Lakes, over the Midwest, has shifted off. Now the high pressure is over Pennsylvania and New York," Jackson said in a phone interview.
"As it moves east, it'll bring in air from the south and we do expect it to warm up over the weekend."
Temperatures in the Upper Midwest, including Illinois, Indiana, and Ohio, will reach well above zero F on Friday, with highs making it into the teens and low 20s.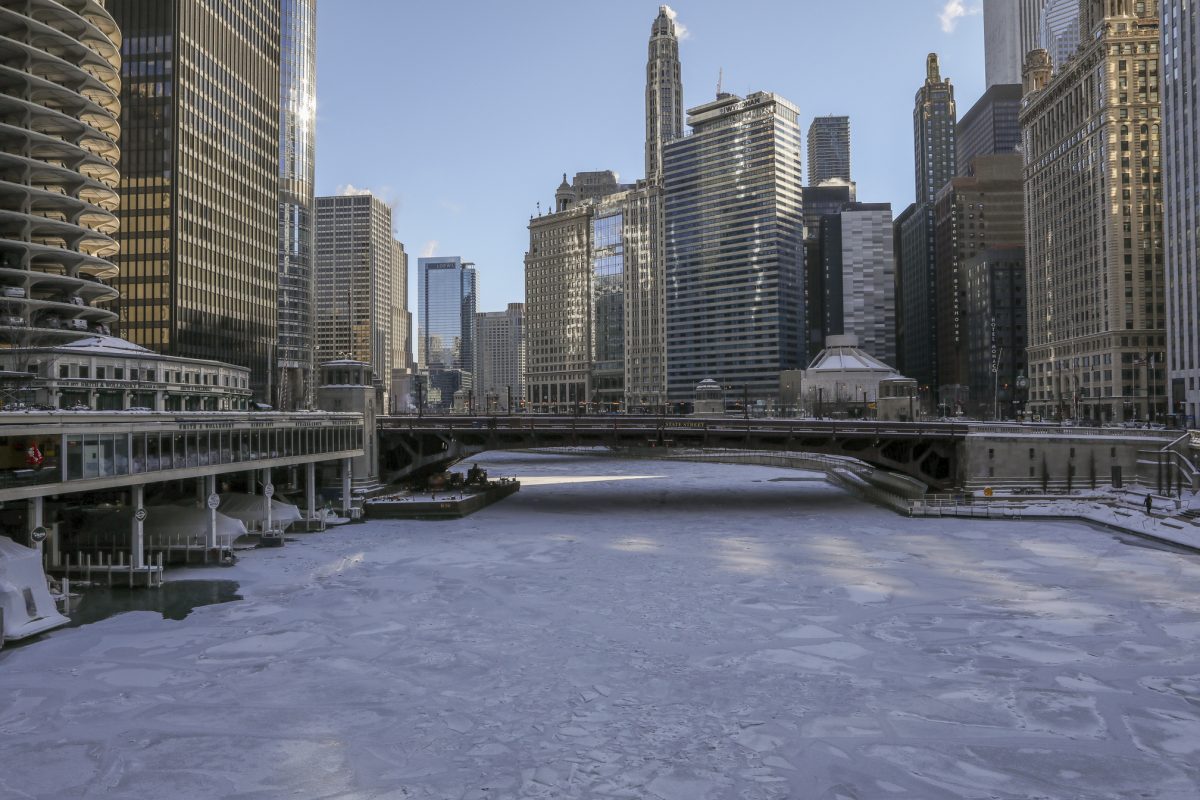 Reuters and The Associated Press contributed to this report.
From The Epoch Times