Israel pummeled Gaza with air strikes and Palestinian terrorists launched rocket barrages at Israel on Saturday, with no sign yet of an end to the worst escalation in years after six days of conflict and amid a rising death toll.
Israel on Saturday bombed the home of Khalil al-Hayeh, a top leader of Gaza's ruling Hamas terrorist group.
The Israeli military said Al-Hayeh's home served as part of what it said was the group's "terrorist infrastructure." Al-Hayeh is a senior figure in the Hamas political leadership in Gaza. His fate after the strike was not immediately known.
Israel's military also brought down a 12-story block in Gaza City that housed the Associated Press and Qatar-based Al Jazeera media operations, as well as other offices and apartments.
Israel gave advance warning of the strike so it could be evacuated. The Israeli military said later the building was a legitimate military target because it contained military assets of Hamas.
The strike was condemned by the AP and Al Jazeera. The United States told Israel "that ensuring the safety and security of journalists and independent media is a paramount responsibility," White House Press Secretary Jen Psaki said.
Israeli Prime Minister Benjamin Netanyahu told U.S. President Joe Biden in a phone call that Israel is doing everything to avoid harming non-combatants in its fighting with Hamas and other groups in Gaza.
Netanyahu said proof of this was that during recent Israeli strikes on multi-story towers "in which terrorist targets were attacked by the IDF (military), the non-combatants were evacuated," a summary of the phone call released by Netanyahu's office said.
Biden also spoke directly with Palestinian leader Mahmoud Abbas on Saturday, Abbas' office said, the first time the two leaders have spoken since Biden took office in January.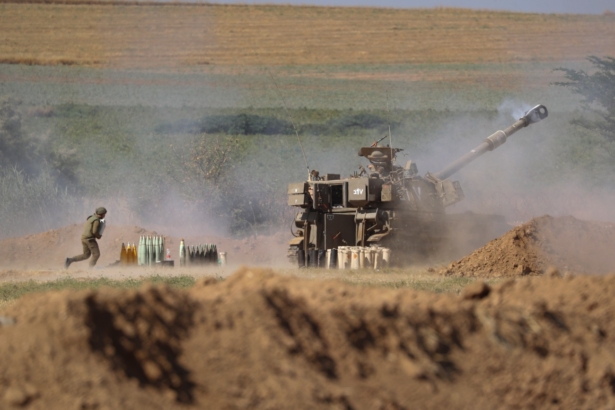 Diplomacy has so far failed to quell the worst escalation in fighting between Israel and Palestinians since 2014.
Israel said on Saturday about 2,300 rockets had been fired from Gaza at Israel since Monday, with about 1,000 intercepted by missile defenses and 380 falling into the Gaza Strip.
Palestinians say at least 140 people, including 39 children, have been killed in Gaza since the conflict erupted on Monday. Israel has reported 10 dead, including two children.
Reuters and The Associated Press contributed to this report