Republican members of the House of Representatives are using a party retreat in Orlando, Florida, to hone in on new details in a multi-faceted investigation of Joe Biden's family's business transactions, including the possible flow of Chinese money to the Biden family.
Ahead of the House Republican retreat, House Oversight Committee Chairman James Comer (R-Ky.) published a memo (pdf) purporting to detail the flow of $3 million from a Chinese business entity—State Energy HK Limited—to a Delaware limited liability company on March 1, 2017.
The Delaware company, Robinson Walker, LLC, then reportedly paid out more than a million dollars in multiple installments to business entities associated with Joe Biden's son Hunter Biden and brother James Biden; and direct payments to Joe Biden's daughter-in-law Hallie Biden.
Robinson Walker, LLC reportedly paid the Biden-affiliated businesses and Hallie Biden in 16 different payments spread out between March 6, 2017, and May 18, 2017.
Rep. Andy Biggs (R-Ariz.) listed Comer's investigative conclusions as one of several items House Republicans are focusing on during their party retreat.
"Recent documents that have come into our hands about suspicious activities indicate pretty clearly that $3 million was given to a dummy corporation from [a Chinese Communist Party-affiliated] energy company in China," Biggs told NTD News on the sidelines of the House Republican retreat on Sunday.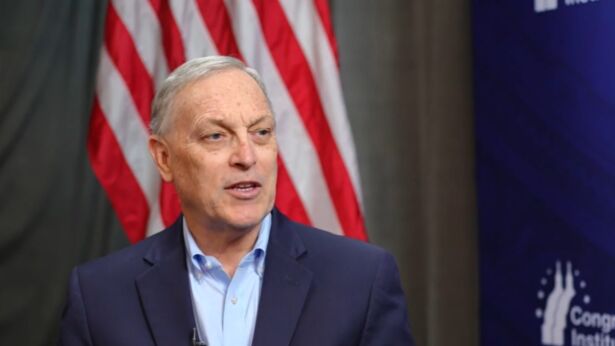 Biden Denies Family Received Money
The president has denied his family received money payments from China.
"That's not true," Biden said after NTD News reporter Iris Tao asked about the alleged flow of money from State Energy HK to various Biden family members and business entities.
White House spokesperson Ian Sams has come out in defense of the president.
"Instead of bizarrely attacking the President's family, perhaps House Republicans should focus on working with the President to deliver results for American families on important priorities like lowering costs and strengthening health care," Sams said Friday.
Republicans are continuing to press the issue of these alleged payments despite the pushback from Biden and the White House.
"Either the president is lying, or his mental capacity does not allow him to understand what's going on because the facts are very much against him on this," Rep. Tim Burchett (R-Tenn.) told NTD News during the House Republican retreat. "I think he has been compromised."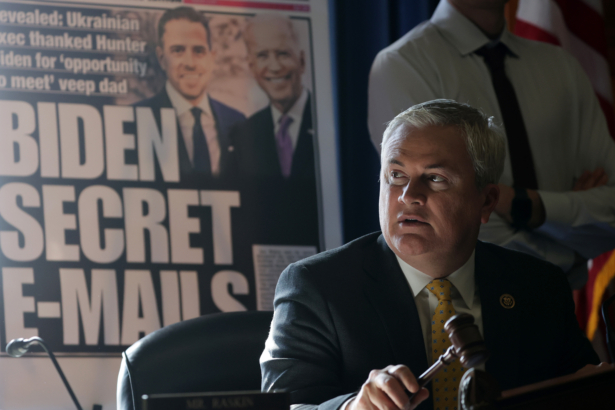 In a separate set of comments to the Wall Street Journal, a spokeswoman for Hunter Biden's legal team argued that the president's son is within his rights to pursue his own foreign business dealings as a private citizen.
"Rep. Comer takes something old and tries to make it new by wrapping it in a wild and baseless right-wing conspiracy,'' the spokeswoman told the Wall Street Journal.
"Hunter Biden, a private citizen with every right to pursue his own business endeavors, joined several business partners in seeking a joint venture with a privately owned, legitimate energy company in China."
Rep. Mario Díaz-Balart (R-Fla.) insisted the Republican investigative efforts are not concerned about Hunter Biden's legitimate business activities but about whether the president is a beneficiary of his family's business dealings and whether Biden family members are harnessing their access to the presidency to get ahead.
"Look, it's not that we're concerned about, you know, an individual who's a drug addict who has all sorts of issues, you know, doing business with whoever he wants to do business with," Diaz-Balart said.
"We've seen through emails and through text messages that [Hunter Biden] kept talking about putting money aside money that he got, again, contracts with communist Chinese regime agencies and companies, and then put money aside for 'the big guy.' Who's 'the big guy?' It's pretty evident. It looks like 'the big guy' maybe then the vice president of the United States,  now the president of the United States."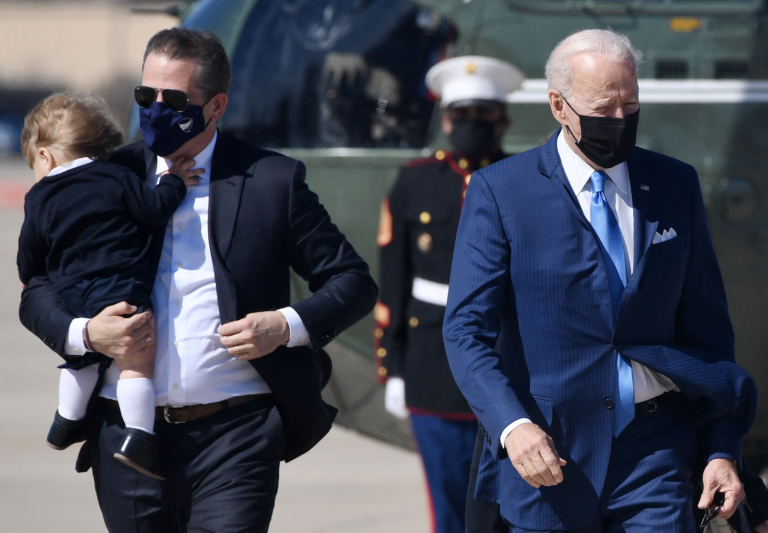 Comer's memo last week described some of the payments from Robinson Walker, LLC going to an unknown Biden family member.
Diaz-Balart said if President Biden is a beneficiary of his family's business dealings, it raises questions about what influence the Biden family's Chinese business partners may have over the presidency.
"If you're talking about illicit money coming from communist Chinese entities, through Biden's family members, to the then-vice president now-president, that's something that is very concerning because it has, you know, very, very serious national security implications," Diaz-Balart said.
Possible Trump Arrest Looms Over GOP Retreat
While House Republicans are using the Orlando retreat as an opportunity to focus on their investigations into the Biden family business dealings, they are also facing the possibility that former President Donald Trump may soon be arrested.
Trump, who is leading the polls among 2024 Republican presidential contenders, announced over the weekend that he may be arrested and charged by Manhattan District Attorney Alvin Bragg.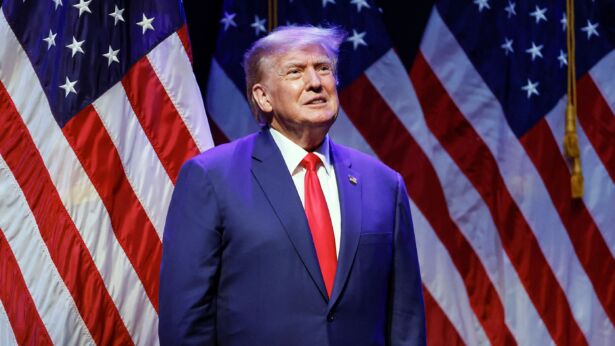 Though no charges have been announced against Trump thus far, the Manhattan District Attorney's Office is investigating him over how his company classified a $130,000 reimbursement to Trump's former personal attorney Michael Cohen.
Trump's former lawyer allegedly paid adult film actress Stormy Daniels in 2016 to prevent her from coming forward with claims she had an affair with Trump.
Bragg's office may argue that the 2016 payment to Daniels should have been classified as a campaign payment and charged Trump's business with falsifying business records by not classifying the $130,000 payment accordingly.
Burchett said if Bragg's office charges Trump, it would be "a complete politicization of our legal system."