The 24-year-old Rochester, Indiana, woman who was charged with reckless homicide after striking four children on Oct. 30 and killing three said she did see the flashing lights that the school bus driver activated.
The bus driver pulled to the side of State Route 25 in Fulton County around 7:15 a.m. and activated the flashing lights and the stop arm seen on buses across the country.
Combined, the measures alert drivers that children are being picked up. It's illegal to pass a school bus when the lights and arm are in place.
Alyssa Shepherd told police officers that she saw the flashing lights but didn't recognize the vehicle as a school bus so didn't think she had to stop.
Traveling at about 45 miles per hour, according to a witness—10 miles per hour under the speed limit—Shepherd drove her pickup past the bus and struck the children.
Maggie Jo Wilson, the witness, was driving directly behind Shepherd and watched the horror unfold as did the school bus driver, unable to stop the accident.
"He said at the last second he hit his horn, but there was nothing he could do," Indiana State Police Detective Michelle Jumper told Fulton County Superior Court Judge Wayne Steele on Oct. 30, where prosecutors sought and obtained an arrest warrant for Shepherd, reported the South Bend Tribune.
"He was pretty distraught," Jumper said.
Dark
Shepherd, who has two children herself, 2 years old and 4 years old, admitted to seeing the flashing lights but said by the time she realized it was a bus in the morning darkness, it was too late.
"She did not recognize it immediately as a school bus. In fact, she said she was trying to figure out what it was," the detective told the judge.
"She knows she dimmed her lights for it because it had headlights, but she couldn't make out what it was. By the time she realized what it was, the kids were right there in front of her."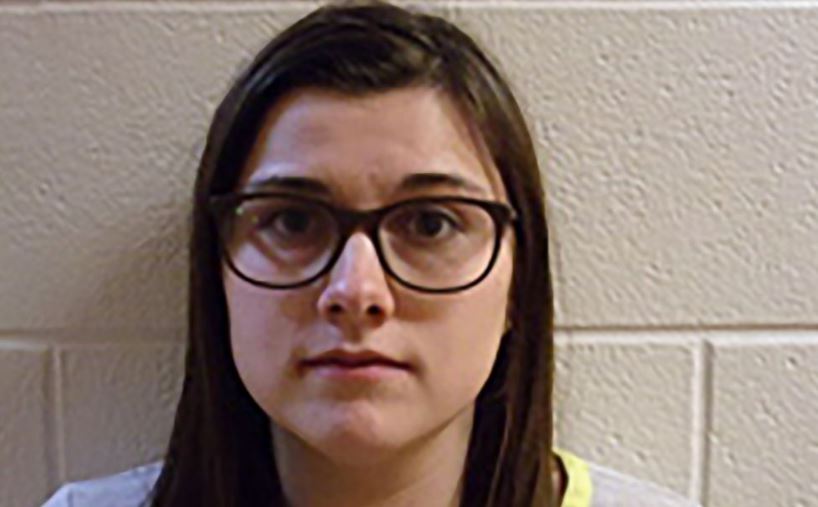 Xzavier Ingle, 6, Mason Ingle, 6, and Alivia Stahl, 9, all siblings, died after being hit. A fourth child, 11-year-old Maverik Lowe, was flown to a hospital to undergo emergency surgery.
In addition to three charges of reckless homicide, Shepherd was charged with one misdemeanor count for passing a school bus, with the stop arm extended, causing injury. If found guilty, she could face up to 18 years in prison.
She was arrested on the same day of the accident and released on $15,000 bond.