Amazon plans to train and educate millions of people across the globe on artificial intelligence (AI) for free, the company announced on Nov. 20.
The tech giant plans to offer the free training amid what it says is a growing need for an AI-savvy workforce, according to a press release.
The company cited a recent study by its cloud-computing company, Amazon Web Services (AWS), and research firm Access Partnership, which found that 73 percent of employers say hiring AI-skilled talent is a key priority.
However, the study also found that three out of four employers who consider it a priority are also unable to find people qualified for the job.
Dubbed "AI Ready," the new initiative unveiled Monday aims to provide free training and education on AI skills—including how to make use of the generative AI technology behind language-based models such as ChatGPT—to 2 million people worldwide by 2025, Amazon said.
Amazon intends to meet that goal by launching new courses and learning initiatives in AI and scaling its existing free AI training programs and courses as part of efforts to remove the cost barrier associated with accessing these "critical skills."
As of Monday, the tech giant is now offering eight new, free courses to help both Amazon employees and non-employees "upskill in AI and generative AI," the company said.
Those courses are "open to anyone" and "aligned to in-demand jobs," according to the tech giant. They range from foundational to advanced and are available to business leaders as well as technologists.
"Artificial intelligence is the most transformative technology of our generation. If we are going to unlock the full potential of AI to tackle the world's most challenging problems, we need to make AI education accessible to anyone with a desire to learn," said Swami Sivasubramanian, vice president of Data and AI at AWS.
'Level the Playing Field of AI Education'
"The goal of AI Ready is to help level the playing field of AI education, supported by the new initiatives we're launching today. We will also scale our existing free AI training programs and courses as we continue to remove cost as a barrier to accessing these critical skills," Mr. Sivasubramanian added.
Under the new initiative, Amazon will offer an "Introduction to Generative Artificial Intelligence" course for business and non-technical audiences as well a "Generative AI Learning Plan for Decision Makers" three-course series and an "Introduction to Amazon CodeWhisperer" course, which teaches participants how to use Amazon's AI code generator, which produces whole lines of code.
For those with more experience, such as developers and technical audiences, Amazon will offer courses ranging from the "Foundations of Prompt Engineering" to "Building Generative AI Applications Using Amazon Bedrock" and "Low-Code Machine Learning on AWS" among others.
The courses are free to access online through Amazon's learning website.
Amazon is also funding a new AWS Generative AI Scholarship program in partnership with the online learning platform Udacity, and a new collaboration with Code.org which it said is designed to help students learn about generative AI.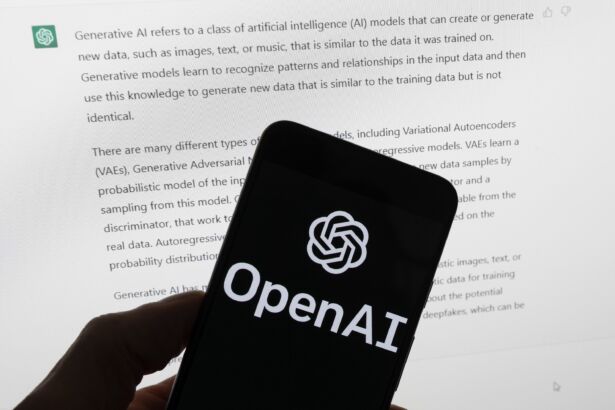 AI to Transform Labor Market
Through the scholarship program, Amazon will provide Udacity scholarships, valued at more than $12 million, to more than 50,000 high school and university students from "underrepresented and underserved" communities globally, it said.
Eligible students will also be able to take the Introducing Generative AI with AWS course for free.
Via its new collaboration between Amazon Future Engineer and Code.org, the tech giant will offer students an hour-long introduction to coding and AI, during which participants will "create their own virtual music video set to hit songs from artists including Miley Cyrus, Harry Styles, and more."
Additionally, AWS is providing up to $8 million in AWS Cloud computing credits to Code.org, which runs on AWS, to further support that introductory lesson.
In Monday's press release, Amazon noted a growing demand for AI jobs as more and more companies turn to advanced technology to transform the workplace.
Many firms are also willing to pay higher salaries to individuals who have AI skills, the company said, citing the AWS study, which found that employers are willing to pay an average of 47 percent more for workers with AI skills and expertise.
However, experts have warned that AI could negatively impact the labor market, with a Goldman Sachs study published earlier this year estimating that nearly a quarter of existing positions in the United States and Europe could be replaced by automation.
Speaking during an interview at The Atlantic Festival in Washington, D.C in October, Mira Murati, chief technology officer at OpenAI, the company behind language model-based chatbot ChatGPT, also warned the widespread embracing of AI technology could lead to a "revolution" among the workforce.
"Just like every major revolution, I think a lot of jobs will be lost—probably a bigger impact on jobs than any other revolution," Ms. Murati said. "And we have to prepare for this new way of life," she added.
Benjamin Kew contributed to this report.
From The Epoch Times