We are two-thirds along the way to a new American Civil war—at least, that's what almost 70 percent of voters questioned by Georgetown University's Institute of Politics and Public Service poll believe.
When asked to express on a scale from 0 to 100, how far we are on our way to the brink of a civil war, the mean response was 67.23.
This conclusion features in the second Civility Poll by GU Politics this year released on Wednesday. The Battleground Civility Poll is the second component of the bipartisan Battleground Poll.
NEW: This morning, GU Politics released our latest Civility Poll, the second component of the Battleground Poll & one of the first national polls of registered voters gauging opinion on the state of civility in our political conversation. Full results: https://t.co/UhzUBWjbsW pic.twitter.com/C1vy2KB6hc

— Georgetown Politics (@GUPolitics) October 23, 2019
The survey found a generally held belief in over 70 percent of those polled from all across the electorial spectrum, including Democrats, non-partisans, Republicans, Hispanics, blacks, rural voters, urban voters, young and old that the divisions in class, race, and political creed are becoming more significant.
A generally found tenure is that the overall civility in politics is on a free fall in recent times (88% agree, including 71% strongly agree), and the discrepancy between Democrats and Republicans seems to be beyond reconciliation.
However, not everyone agrees on who's to blame for the current crisis. Democrats predominantly blame President Trump for the crisis, while Republican voters tend to hold the left-biased media responsible. Non-partisans blame both Trump and social media.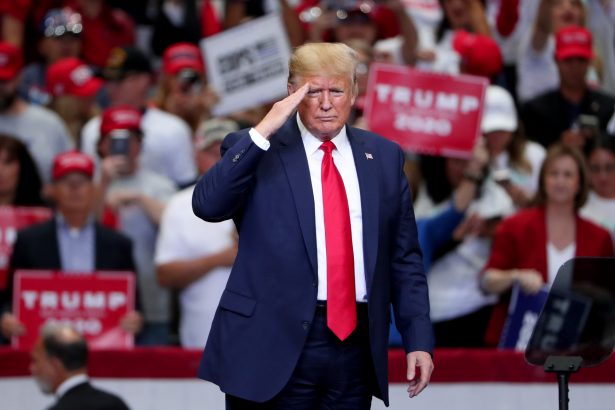 Another unbridgeable gap is the internal discrepancy within the hearts of the voters. A majority on both sides of the aisle believe political leaders should strive for finding compromises and common ground. Yet, an equal majority thinks politicians should not waver with their principles and take a firm stand against the opponent.
A generally held belief, however, is politicians should work against "powerful special interests" instead of going along with it (90% agree, including 73% strongly agree). This view is most notably present among independent voters.
The institute is a joint initiative by Democrat Celinda Lake of Lake Research and Partners and Republican Ed Goeas of the Tarrance Group. Both gave their interpretation of the survey.
"The statement that garners the highest level of intense agreement from independents is that politicians in Washington are spending too much time working with the powerful special interests instead of standing up to them," said Celinda Lake.
"Restoring a higher level of civility to our politics will take a dedicated and courageous group of Republicans, Democrats, and members of the media to reject the easy tactics of uncivil rhetoric that paints opponents as enemies," said Ed Goeas.