A newly published survey suggests most people object to being targeted by businesses on political and social issues.
The joint survey was conducted by analytics company Gallup and Bentley University from May 8 to 15 and involved research conducted among 5,458 adults.
The survey found the number of people objecting to businesses taking public positions on current events increased to almost 60 percent from just over 50 percent last year.
While Democrats are generally still mostly supportive of such stances, overall support has also dropped within this demographic from 75 percent in 2022 to around 60 percent in 2023.
By contrast, less than 20 percent of Republicans and under 40 percent of Independents concur.
The poll shows that some of the least popular topics for corporations to get involved in are religion, political candidates, and abortion. Support for corporate activism on these topics is 15 percent, 19 percent, and 26 percent, respectively.
Figures on messaging of other topics such as immigration policy, LGBT activism, gun laws, and race rank only a little higher, with 34 percent, 37 percent, 39 percent, and 45 percent, respectively.
Favoring the Left
According to Consumers' Research Executive Director Will Hild, corporate activism, regardless of how extreme, is more likely to appeal to Democrats as it usually favors the political left.
"These 'woke' policies that companies are pushing are all part of the radical, political agenda that ESG (environmental, social, and corporate governance) extremists like BlackRock's Larry Fink are forcing onto companies," Mr. Hild told the Washington Examiner.
"We continue to see the social policies, known as the 'S' in ESG, be injected into companies through the transgender indoctrination of kids, DEI (diversity, equity, and inclusion) programs, and willingness to help pay for abortions."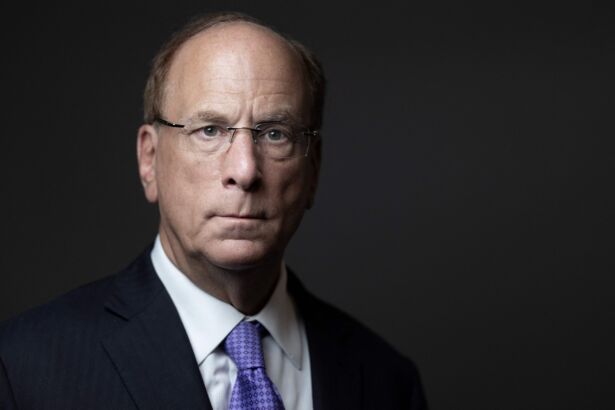 The way companies push these agendas usually varies. One of the most obvious ones being implemented throughout the entire month of June with Pride Month, which includes a flood of pro-LGBT messaging in stores and on apparel, as well the modifications of company logos or flags to include rainbow-colored themes.
Some companies have gone a step further by promoting their products via members of the LGBT community.
Sales for beer giant Anheuser-Busch plummeted by nearly 25 percent within a month amid a public boycott after the company used Dylan Mulvaney, a man who identifies as a woman, in an ad campaign. The company, which has traditionally donated to Republicans, subsequently lost billions of dollars in revenue.
Gallup's survey did not specify the events causing the decline despite the poll being taken almost immediately after the public backlash.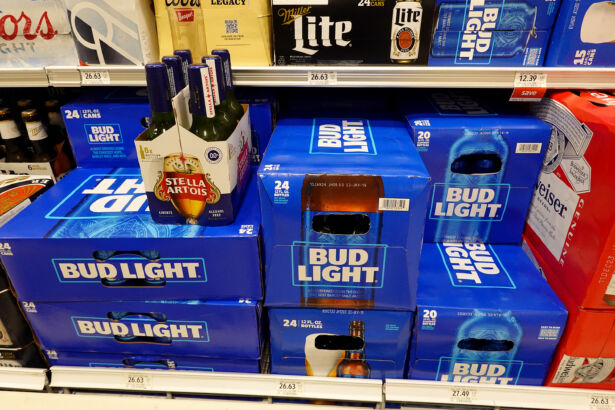 Prior to this, a large number of companies took a stance on racial issues following the summer 2020 riots in the wake of the police killing of George Floyd. This was followed by a sharp rise in DEI messaging, as well as an increase in race-based hiring practices.
Corporations have been incentivized to jump on this bandwagon to improve their ESG rating, according to Mr. Hild. Institutions have pushed public activism to coerce corporations by luring them to promote political and social ideologies, as it helps the companies' ESG score.
As an example, Anheuser-Busch received a rating of 100 for LGBT activism by the Human Rights Campaign, the largest LGBT lobby in the U.S. But this not only backfired when the company lost billions in sales but also when the Human Rights Campaign removed the rating due to what it deemed as poor handling of the Mulvaney boycotts.
A similar scenario happened when Target advertised LGBT children's garments and "tuck-friendly" swimsuits, causing a public outcry.
"This poll is another example that Americans are fed up with these radical leftist policies being forced down their throats. It is time for companies to start serving their customers and stop serving 'woke' politicians," Mr. Hild said.
Age and Race
There are big gaps among age and race demographics, who support political and social messaging by companies, the highest being among the black population at just over 60 percent. This is followed by just under 50 percent of Hispanic people and 35 percent of whites. But even among the black community, support plummeted by over 10 percent, from 72 percent in 2022.
"Americans who identify as Black or Hispanic are far more likely than White Americans to believe businesses should take a public stance. Racial or ethnic identity is nearly as influential as party affiliation on this belief," according to the survey.
The poll suggests that younger adults are more likely than older age groups to favor businesses taking a public stance on current events. Yet, support for corporate activism has also significantly dropped among younger people.
The poll shows that only over 50 percent of adults aged 18-29 show support, down from nearly 60 percent. Support among those aged 30-44 dropped by 4 percent from just over 50 percent last year.
There are only two issues of public concern among all demographics that saw larger support for corporate activism. One of those is climate change, which came in at 55 percent, and mental health, at just over 50 percent.
Both were closely followed by free speech and healthcare, which came in at just under 50 percent.