Officials in Colombia confirmed a sighting of an airborne object similar to a balloon flying over its territory, although it's not clear if it's of Chinese origin.
In a statement Saturday as U.S. officials shot down a Chinese spy balloon near the Carolina coastline, the Colombian military said its air defense service "detected an object above 55,000 feet" that "entered Colombian airspace in the northern sector of the country," according to a translation. The object, it said, was moving at a speed of about 25 knots per hour, or "characteristics similar to those of a balloon."
The Colombian Air Force was deployed and it followed the object until it left the country's airspace.
"It was possible to determine that this [object] did not represent a threat to national security and defense, as well as air safety," the statement said.  Other details were not provided.
U.S. military officials recently said another Chinese balloon was spotted somewhere over Latin America but did not specify its location. No other official confirmation of unidentified balloons flying over other Latin American countries has been issued as of Sunday.
"We are seeing reports of a balloon transiting Latin America," Pentagon spokesperson Brig. Gen. Pat Ryder told reporters last week. "We now assess it is another Chinese surveillance balloon."
The Chinese Communist Party (CCP) did not comment on reports of a balloon flying over Latin America. The CCP had confirmed last week that the balloon flying over the U.S. belonged to China, but claimed that it was a civilian meteorological device that was blown off course—an assertion that was widely disputed by U.S. military officials.
In recent days, however, balloon sightings have been made in Venezuela and Costa Rica by multiple social media users. Twitter posts show what appears to be another balloon passing over both Venezuela and Colombia in recent days.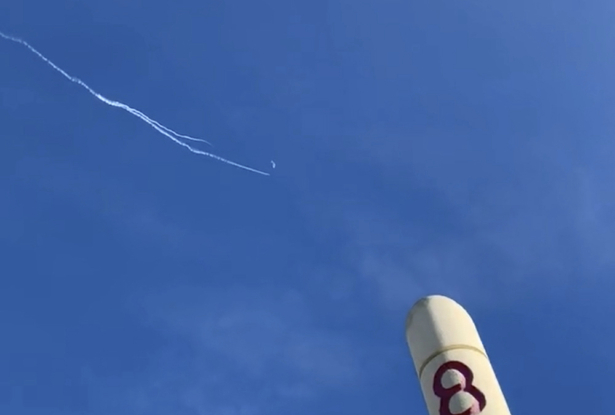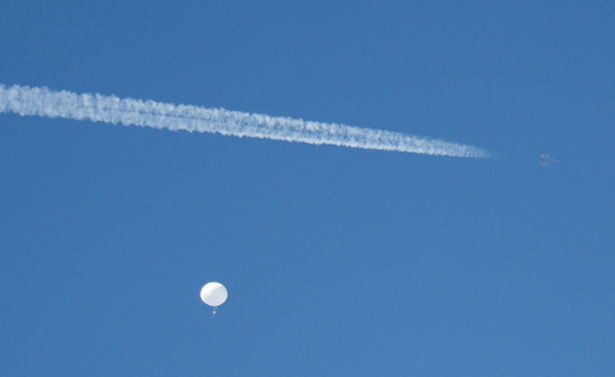 A lawyer from Costa Rica said that he thought it was a UFO, or unidentified flying object.
"I have to say, I was pretty excited as I initially thought I was seeing a UFO because the object was big, bright, and absolutely still," Esteban Carranza told CNN. "I looked at the object for around 45 minutes from different locations, completely still, and a few hours later went back out again and it was still there, in the exact same place. Lots of people were looking at it from different parts of the city. Even though not a UFO, it was still very unusual and therefore an exciting experience."
Other Details
On Sunday, there were a bevy of reports from Fox News that claimed Chinese surveillance balloons passed over the United States in previous years, while one claimed that a balloon crashed near the Hawaii coast late last year. The Epoch Times has contacted multiple military branches and the Pentagon for comment on those reports.
Former President Donald Trump, meanwhile, refuted claims foisted by unnamed Pentagon officials that said at least three balloons passed over the United States while Trump was in office. Several other Trump-era officials, including former Defense Secretary Mark Esper and national security adviser John Bolton, also refuted such claims, saying they were never aware of Chinese balloons transiting through U.S. airspace while they were in office.
The saga of the downed Chinese spy balloon off the U.S. coast captivated public attention for days, and was widely seen as worsening U.S.–Chinese relations. CCP officials lashed out at the United States for shooting down the balloon on Saturday and Sunday, while Secretary of State Antony Blinken announced last week that he won't be making a scheduled trip to China.
On Saturday afternoon, an F-22 Raptor fighter plane shot down the balloon over waters near North and South Carolina, according to the Department of Defense. A Pentagon news release said that President Joe Biden authorized it being shot down as Republicans and some Democrats called for it to be taken down soon after it was spotted near Billings, Montana, late last week.
Some lawmakers suggested the U.S. military shoot down the balloon flying over Latin America.
"First, shoot down the Chinese spy balloon over the United States. Second, shoot down the one over Latin America," wrote Sen. Marsha Blackburn (R-Tenn.) "Third, rebuild our military to stop China's global domination."
Reuters contributed to this report.
From The Epoch Times