A large group of Hollywood actors say they have been locked out of their union buildings and blocked from competing for roles because they decided against taking the COVID-19 shot.
In an exclusive interview with The Epoch Times, the celebrities said they have sent over 800 "unanswered" emails to their union SAG-AFTRA (Screen Actors Guild–American Federation of Television and Radio Artists) about its continued enforcement of what they call an unconstitutional mandate that violates their right to informed consent and protection against what they characterize as a medical experimentation with overwhelming proof of potentially dangerous health risks.
Emails, memos, and other correspondence shared with The Epoch Times show that COVID vaccine mandates are in fact as much a battleground issue in Hollywood as it has been for military and health care workers.
Like others, actors told The Epoch Times that their request for a religious exemption from the vaccines have been ignored despite a "Return To Work Agreement" established by SAG-AFTRA that explicitly says producers must consider them.
According to a SAG-AFTRA memo, one in four productions are mandating the vaccine for so-called "Zone A" workers, which includes on-set performers.
"No business that I know of, including our own government, requires testing before you enter a building, including hospitals," Summer of '70 director Ed Rollin wrote in a recent email to SAG-AFTRA president Fran Drescher, best known for her role in the 1990s TV hit The Nanny.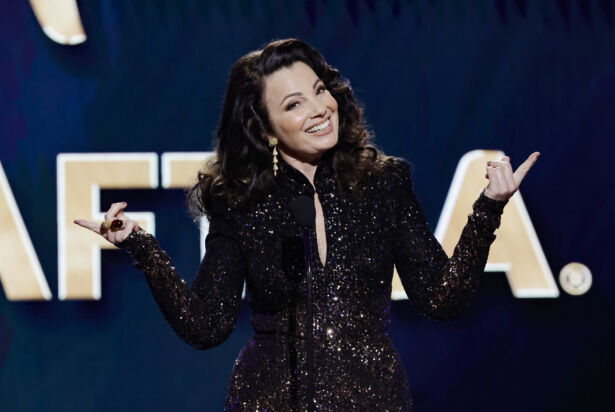 Some actors also shared stories of the health problems they developed after caving to the expectation that they get the COVID vaccine, such as Hollywood stunt woman and actress Michelle Jubilee Gonzles, who told The Epoch Times that she believes she developed both reproductive and cardiac-related health problems immediately after getting a COVID injection.
"SAG-AFTRA is no longer running like a member run union but rather a tyranny with Duncan Crabtree at the helm," said Stargate actress Jubilee, whose credits include the TV series Stargate Origins and stunts in the 2022 Marvel blockbuster Black Panther: Wakanda Forever. "It is criminal what is happening under his usurped leadership," she said.
Crabtree-Ireland is the executive director of SAG-AFTRA. He did not respond to inquiries from The Epoch Times.
Pushback Escalates
The controversy heated up three weeks ago when SAG-AFTRA, along with the Alliance of Motion Picture & Television Producers, decided not to end but extend COVID vaccine mandates and other protocols for members.
This past week, the group of actors called for a debate on the issue with their own medical experts pitted against a retired pediatrician that SAG-AFTRA contracts with to establish their pro-COVID vaccine mandate policy. Union executives, including Drescher, declined.
The debate continued into this weekend with actor Woody Harrelson sending shock waves throughout national media and sparking a frenzy of social media posts over his unscripted monologue mocking COVID vaccine mandates on Saturday Night Live on Feb. 25.
In talking about a fictional script he pretended to have he rejected, Harrelson said this:
"The movie goes like this—the biggest drug cartels in the world get together and buy up all the media and all the politicians, and force all the people in the world to stay locked in their homes—and people only can come out if they take the cartels' drugs and keep taking them over and over.
"I threw the script away—I mean who's going to believe that crazy idea."
Woody Harrelson's SNL monologue—the whole thing—is quite fascinating. Obviously establishment—approved. I imagine serious tools are being employed to monitor the reaction. For those unaware of the context, here's the unexpected line (towards the end of the pic.twitter.com/jul8N6Eicv… https://t.co/dHOmzdV5IB

— Jan Jekielek (@JanJekielek) February 26, 2023
Also this weekend, actors against the vaccine mandate organized a protest of Sunday night's annual SAG Awards. It is being aired live on Feb. 26 from the swanky Fairmont Copley Plaza in Los Angeles. An afterdance party hosted by People Magazine is planned—two events drawing charges of hypocrisy from the actors since neither list any vaccine requirements.
What Hollywood's Anti-Mandate Actors Are Saying
The day before the awards, Southland, Banshee, Harry's Law, and The Mentalist actress Maya Dunbar told The Epoch Times that refusing the COVID injection has become like the "Scarlet Letter" in Hollywood.
"Thousands of us [have] been gaslit, demeaned, and kept out of meetings," she said, adding that she could understand the criticism early on in the pandemic of vaccine skeptics, but not now with all of the negative evidence that has brought the safety of it into question. "It has honestly been the most horrific experience our family has ever gone through."
She and her husband, Rockmond Dunbar, have four children, who they homeschool. They left California over the COVID vaccine mandates there.
Last year, Rockmond filed a federal civil rights lawsuit against Disney after being fired from the set of Fox's popular 9-1-1 TV show for refusing the jab.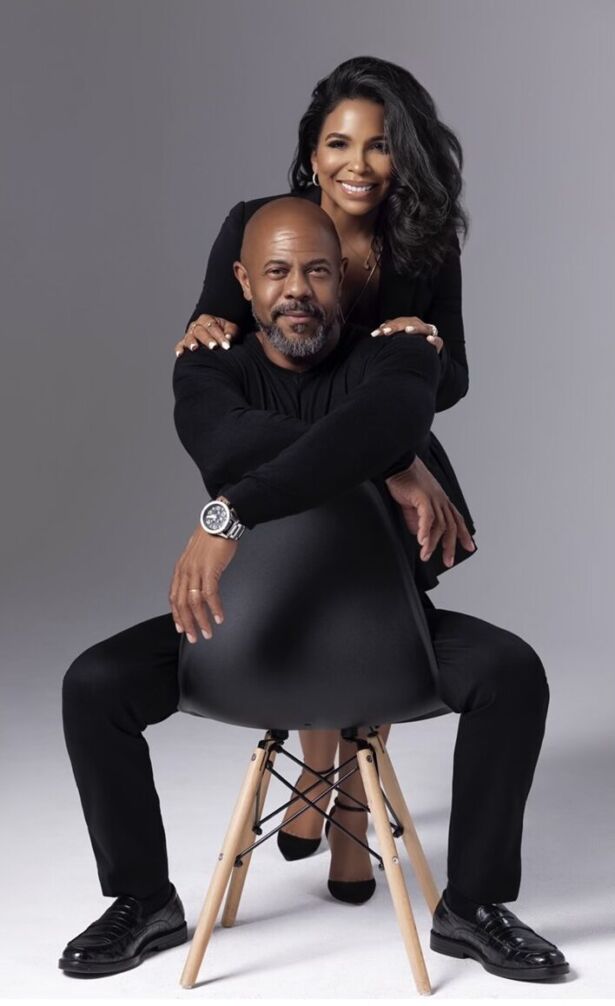 Disney also rejected Rockmond's medical and religious requests for exemption from the experimental injections.
The veteran actor, who's been in major shows for the past 30 years, has since not been able to land any roles, and has been shunned and subject to hateful criticism, Maya said, in the very industry that claims to embrace diversity.
"This is a Godless industry," said Maya, who points to Hollywood's heavy reliance on big pharma advertising, which she sees as the true reason why, as she put it, "a blind pharmaceutical kind of frenzy cult" has been created in Hollywood.
"You have a lot of people who just don't want to lose what they have—their worldly treasures, and if that means having to shill some shots or some pills or whatever [it] is, that's what it means," she said. She emphasized that her husband's lawsuit was filed under the religious beliefs they hold as members of the Church of Universal Wisdom, which forbids vaccines.
Other actors have also filed lawsuits after being refused roles or pushed off sets, while others told The Epoch Times they are planning to do the same. The discrimination against their medical choices is becoming a growing legal battle that belies the hyperbole that Hollywood is a bedlam filled with pro-mandate "liberals."
In contradicting more Hollywood stigmatism, several actors pointed to the fact that the industry embraces the pro-abortion rights "My body, my choice" slogan but abandons the edict on the COVID vaccine front.
The contradiction was first raised at SAG-AFTRA's national convention by actor and Hollywood voiceover artist Erik Nicolaissen, who became a household face in 2013 when he starred in a popular but controversial Super Bowl commercial for Volkswagen, in which he portrayed a white man who spoke Jamaican.
"They squelched any discussion of it," Nicolaissen, who served as a union delegate at the time, told The Epoch Times. "That's how they dealt with the contradiction."
Who's Responsible
Nicolaissen joins several actors who place especially heavy blame on the union president Drescher for not supporting actors opposed to COVID vaccine mandates, as well as for not putting more pressure on both the union itself as well as productions in order to make vaccination a personal choice. Drescher is reported to have experienced her own adverse reaction to a COVID vaccine.
Boston-based actor Chuck Slavin, who also serves on SAG's New England board, is also critical of Drescher for not objecting strongly enough to the union's mandate.
He and other actors have called the vaccine mandates "Nazi-like protocols" akin to directing unvaccinated actors to wear armbands.
"On this issue, she is acting more like a Hollywood actress than a union president," Slavin told The Epoch Times. Slavin's credits include Boston's Finest and Annabelle Hooper.
Drescher did not respond to inquiries from The Epoch Times.
In a recent Feb. 9 interview with Variety Magazine, Drescher indicated that she is also in the minority who is against vaccine mandates. She said she supports measures to prevent the spread of disease on sets and that less and less productions are mandating the shot—a trend she expects to continue.
"I have been outspoken about my position on this, but I'm really only one person," she said. "It's not a dictatorship. And I have kept the conversation alive."
In a recent exchange of emails that contain what is at times fiery debates—with some between Drescher, Slavin, and other actors—Drescher points out to Slavin that the extension of the vaccine mandate was based on a survey of actors that showed the majority of them supported keeping it in place.
Drescher admitted that many surveys turned in by actors were omitted from the results because they submitted them anonymously, arguing they could have been completed by "someone's grandmother for all we knew."
But as actors—like major Hollywood stuntman Peter Antico, who works with big names like Sylvester Stallone—pointed out, the survey grossly underrepresents union members' views, with just 7,696 responses counted, or what is around 5 percent of SAG-AFTRA's 160,000 members.
The results, which were shared with The Epoch Times, show that of the five percent surveyed, 67.1 percent wanted the mandate to stay in place, 26.1 percent did not, and about 6.8 percent didn't respond to the question.
"Do it for grandma was a lie," Antico said. "These are now irrefutable facts. Crabtree-Ireland and President Drescher have refused an open debate on these facts, nor have they demonstrated common sense. And as a result, they have irrevocably harmed thousands of members."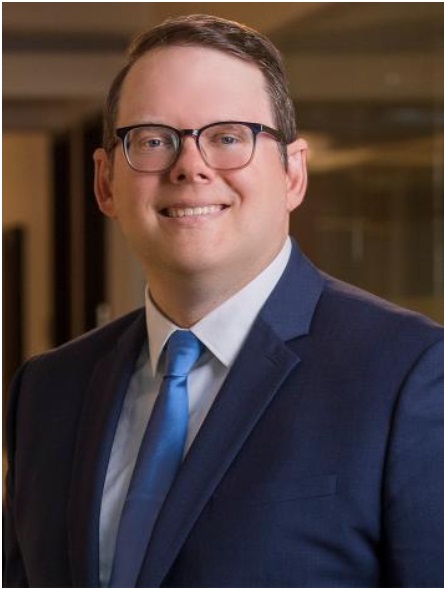 Actors Say Industry Violating Their Constitutional Rights
Drescher has also encouraged those not wanting to take the vaccine to apply for an exemption.
The problem with her position, several actors told The Epoch Times, is none of their exemptions have even been considered, let alone granted.
Antico, Slavin, Dunbar, Nicolaissen, and Jubilee—along with some high-name recognition actors who asked to remain anonymous—heavily emphasized that SAG-AFTRA is violating their Title VII rights, which require employers to accommodate employees' religious beliefs.
It is the same argument under which health care workers have won lawsuits against hospitals that have denied them exemption from the experimental vaccine.
In a recent exchange of emails with a SAG-AFTRA attorney, La Cible and Eleanor actress Imoya Monroque asked the attorney to send her copies of the "so-called reports" that back the union's mandate policy.
"Do you live in a vacuum or a bubble?" Monroque asked in a Feb. 21 email, detailing evidence of the vaccine, not just being ineffective against preventing transmission and infection, but dangerous.
The basis of her ire was the union's decision to bar her and a group of actors from using the members lounge for a meeting at its New York location without proof of vaccination.
Union attorney Jason Touretz told Monroque by email that the decision was "due to the unreasonable risk" they would pose to other members.
Dunbar said the argument is hypocritical at best with SAG-AFTRA hosting unvetted COVID parties in the same buildings where they had exiled unvaccinated union members who "pay the same dues" to support the facilities and union like the vaccinated actors they are supporting. She also pointed to all the industry events they attend, along with other high profile events like sports games including the recent Super Bowl.
"The reality is they know they have done so many members wrong and they don't want to have to deal with us, face us because they don't want to be accountable," Dunbar said. "We've been completely shut out and shut up."
A recent memo circulated by Crabtree-Ireland to union members also drew outrage from anti-mandate actors.
In it, the 50-year old, who was first hired in 2021 as SAG-AFTRA's top executive renewed, wrote: "We recognize that some of our members face challenges in securing employment if they are unable to or choose not to be vaccinated, but we also acknowledge the many members who would be unable to work or who would choose not to work in an unvaccinated workplace due to the additional risk involved."
Slavin said when he and others actors contacted Crabtree-Ireland about the comment, the executive director basically replied with the attitude that there are "two kinds of actors—those who are vaccinated and can work, and those who are unvaccinated and cannot work."
'I Only Did It to Keep My Job'
Union actor Lynne Marie Merzejewski, who was making her way up the chain, with appearances on Desperate Housewives and CSI: New York, told The Epoch Times that she was so opposed to the vaccine that she was "literally crying in the corner of CVS" trying to muster up the strength to do what she said she knew was wrong.
"I had worked so long to get where I was. I only did it to keep my job," she said.
Unfortunately, Merzejewski's fears proved true and she developed several medical conditions that she never had before right after taking the shot, including several peripheral neuropathy in one of her legs.
Merzejewski said when she went to a neurologist for treatment, who told her the symptom was a common side effect from the COVID vaccine. However, the doctor didn't want to get involved in reporting her case to the Vaccine Adverse Event Reporting System. More commonly known as VAERS, it is the government's self-reporting database of potential vaccine injuries intended to track safety risks of vaccines.
"Nobody in Hollywood wants to admit that these things are happening," Merzejewski said, who cannot work in the business because of her injury.
Other actors who have also taken action against SAG-AFTRA's vaccine mandate include Ingo Rademacher, who was a star of the daytime soap opera General Hospital. Rademacher in the midst of a lawsuit he filed against ABC over his firing for refusing to get the COVID injection.
Other big name actors who have risked upsetting Hollywood producers, coming forward to talk about the issue include Ice Cube, who in November told Entertainment Weekly that he lost a $9 million contract for a role in the movie Oh Hello No for refusing to get the COVID-19 vaccine.
From The Epoch Times