Yvette Felarca, prominent member of a far-left Antifa-affiliated organization, has been ordered by a court to pay $10,000 in legal expenses to Troy Worden, the former head of the Berkeley College Republicans.
Felarca is a national organizer for By Any Means Necessary (BAMN), a violence-advocating group affiliated with Antifa, according to FBI and Homeland Security (DHS) intelligence reports first reported on by Politico.
DHS considers Antifa an extremist organization engaged in "domestic terrorist violence."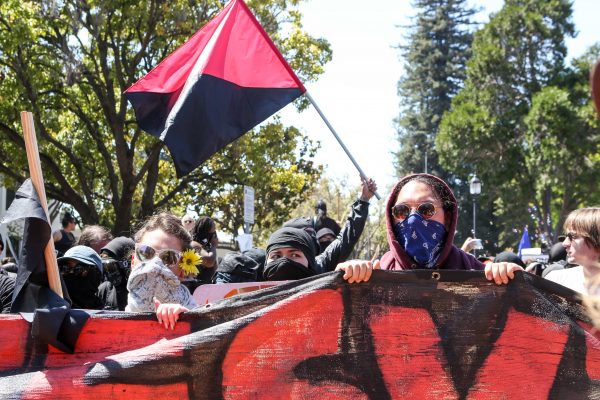 Felarca accused Worden of stalking and harassing her. She alleged that on three occasions, between Feb. 17 and Aug. 23, 2017, he interacted with her or spent time in the same area as her and stared at her threateningly. She also alleged that on Aug. 23, 2017, Worden made threatening comments towards her at a BAMN meeting.
Based on the allegations, she asked for a restraining order against Worden and, while the case was in progress, was granted a temporary restraining order (limited to 25 days). Worden was to stay 100 yards from Felarca, which was later reduced by the court to 10 yards.
Worden's lawyers obtained a video of the Aug. 23 interaction that showed, they said, that Worden didn't make the alleged threatening comments, according to court documents.
The lawyers argued Felarca's request for a restraining order was frivolous. They alleged she only wanted to keep Worden away because she was in the process of organizing to shut down Berkeley College Republicans' (BCR) events.
"Felarca knew that she could not continue to use [Berkeley] University resources to plan her disruption tactics as long as Worden was allowed to attend her meetings," the lawyers stated.
Felarca, a part-time middle school teacher in Berkeley, has boasted of shutting down at least one BCR event last year, calling for more "militant protests," while interviewed by KTVU.
On Oct. 26, only hours before her third hearing on the restraining order, Felarca dismissed her case.
She was ordered to pay $10,000 in lawyer fees to Worden and $1,100 in court fees. Her lawyer, Shanta Driver, who is also BAMN national chair, plans to appeal the court decision, Berkeleyside reported. Worden's lawyers sought higher reimbursement, saying the legal cost reached almost $180,000.
Felarca will soon be back in court since she faces federal charges for inciting a riot in Sacramento in June 2016, where Traditionalist Workers Party, a national socialist group, held a small rally that was disrupted by Antifa and its affiliates. At least 10 people suffered stab wounds and lacerations in the resulting melee, Berkeleyside reported.
Felarca also faces rioting, obstruction, and battery charges for her actions on Sept. 26, 2017, in Berkeley, California, where Antifa and affiliates attempted to block a Free Speech rally led by conservative political activist Joey Gibson and nationalist activist Kyle Chapman, Berkeleyside reported.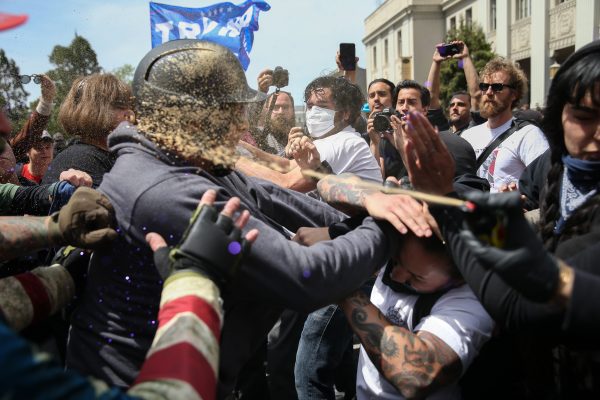 Antifa was founded in Germany in the 1920s as the violent wing of the Communist Party of Germany (KPD), which at the time was trying to establish a communist dictatorship in Germany on behalf of the Soviet Union. Part of its role was to brand any form of capitalism and all rival political parties as "fascist."
Today, Antifa is still connected to communist groups.
BAMN – it's full name is the Coalition to Defend Affirmative Action, Integration and Immigrant Rights, and Fight for Equality By Any Means Necessary – dates back to 1995 and was "partially initiated" by the Revolutionary Worker's League (RWL), BAMN founder Luke Massie told The Michigan Daily in 2001.
BAMN was set up separate from RWL, a Trotskyist organization, to attract broader membership, Massie said. "Many people who support affirmative action are not ready to sign on to entirely change our social order."
From The Epoch Times
Recommended Video:
What is MS-13?