Social media giants Meta and TikTok are being sued by the state of Arkansas for allegedly intentionally designing their platforms to be manipulative and addictive to children, Gov. Sarah Huckabee Sanders and Attorney General Tim Griffin announced on March 28.
Griffin has filed three separate lawsuits against the social media companies in state court: one against Meta, the parent company of Facebook and Instagram, and two lawsuits against TikTok and its parent company, Chinese-based ByteDance.
The lawsuits allege that both companies violated the state's Deceptive Trade Practices Act, under which it is illegal to engage in false or deceptive business practices.
The lawsuit (pdf) against Meta, filed in Polk County, accuses the company of "knowingly" designing its social media apps to fuel "addiction" among younger users by intentionally creating their products using, among other things, complex algorithms that are made to "exploit human psychology and foster addiction to maximize users' screen time."
It claims that Meta has designed and marketed dangerous social media platforms that have "injured the health, comfort, and repose of the State's community."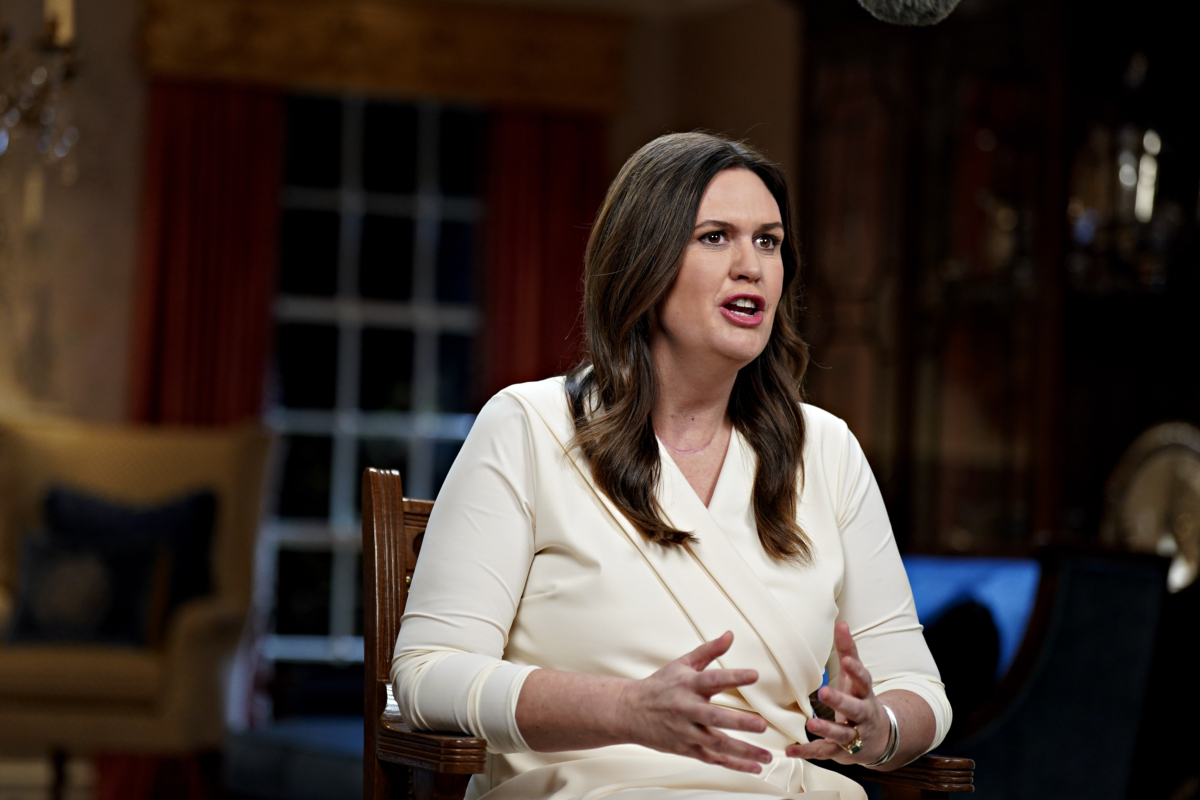 'Manipulative and Addicting Features'
"Defendants are liable for the manipulative and addicting features they deploy to hook young users and keep them on the platform and returning to the platform," the lawsuit states.
"In addition to features such as Instagram filters that encourage unhealthy body image ideals and promotional emails that encourage users to return to their platforms, Defendants deluge youth with instant notifications to induce users to return to the platform and re-engage with the platform when a user's activity drops," plaintiffs wrote.
Plaintiffs also accuse CEO Mark Zuckerberg's company of "fueling the current youth mental health crisis so evident among Arkansas's youth."
The first lawsuit (pdf) against TikTok is filed in Union County and alleges that Tiktok "routinely exposes Arkansas consumers' data without their knowledge to access and exploitation by the Chinese government and the Communist Party."
TikTok and ByteDance have faced increased scrutiny by U.S. lawmakers over concerns about national security and data privacy. Last week, TikTok CEO Shou Zi Chew gave testimony to the House Energy and Commerce Committee regarding the app's privacy and data concerns, as well as its impact on children and possible links to the Chinese regime.
The second lawsuit (pdf) against the Chinese-owned company, filed in Cleburne County, argues that TikTok has created an algorithm that exposes minors to "non-stop offerings of mature content" including content depicting alcohol, tobacco, drugs, sexual content, nudity, and suggestive themes as well as intense profanity.
It argues that in order to "lure" youths onto the platform or convince parents that the app is appropriate for their children to download, TikTok makes a variety of "misleading representations and omissions" to claim a 12+ rating on Apple's App Store and a "T" for "Teen" rating in the Google Play Store and the Microsoft Store.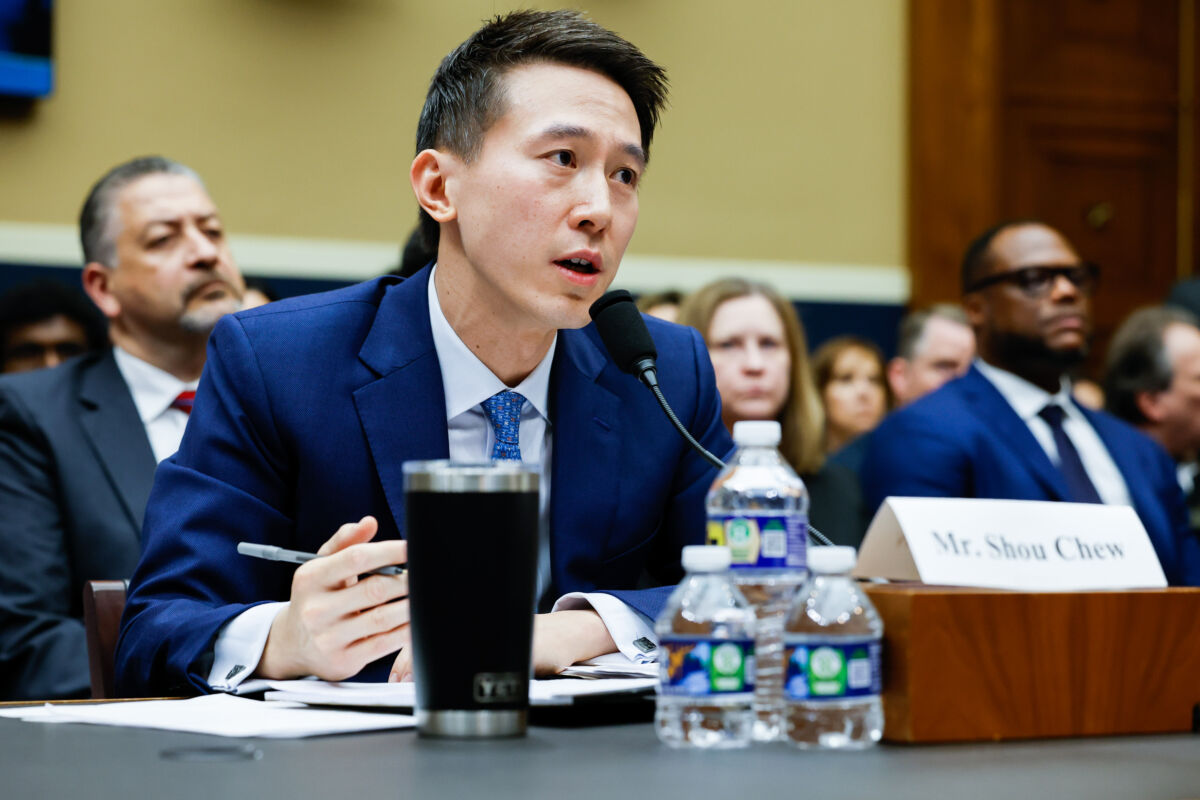 Big Tech Must Be 'Held Accountable'
"We have to hold Big Tech companies accountable for pushing addictive platforms on our kids and exposing them to a world of inappropriate, damaging content," Sanders said in a statement announcing the lawsuits.
"These actions are a long time coming. We have watched over the past decade as one social media company after another has exploited our kids for profit and escaped government oversight. My administration will not tolerate that failed status quo," the governor said.
The latest lawsuits come after the San Mateo County Board of Education added Meta to a complaint it filed on March 13 in the U.S. District Court in San Francisco against a string of other social media giants, including Google, TikTok, and Snap Inc.
That lawsuit alleges that Meta has contributed to the mental health crisis among youths by intentionally designing its social media platform to be manipulative and addictive.
In a statement to The Epoch Times, a Meta spokeswoman noted that the company has more than 30 features for both children and parents aimed at ensuring users can enjoy a safe experience when using their platforms.
"We want teens to be safe online. We've developed more than 30 tools to support teens and families, including supervision tools that let parents limit the amount of time their teens spend on Instagram, and age verification technology that helps teens have age-appropriate experiences," said Antigone Davis, global head of safety at Meta.
"We automatically set teens' accounts to private when they join Instagram, and we send notifications encouraging them to take regular breaks. We don't allow content that promotes suicide, self-harm, or eating disorders, and of the content we remove or take action on, we identify over 99 percent of it before it's reported to us. We'll continue to work closely with experts, policymakers, and parents on these important issues," Davis added.
The Epoch Times has contacted TikTok for comment.
From The Epoch Times