Dmitry Medvedev, a former Russian president now serving as deputy chairman of the country's security council, said on Thursday that any attempts to arrest President Vladimir Putin on the International Criminal Court's (ICC) warrant of war crimes would be considered a "declaration of war" against the country.
"Just imagine—clearly that such a situation that is never going to happen, but still—let's imagine that it has happened. The incumbent head of a nuclear country arrives in, say, Germany and is arrested. What does it mean? A declaration of war against Russia,"   Medvedev said during an interview with Russian journalists, including state news agency TASS.
"In such a case, all our weapons will target the Bundestag, the [German] chancellor's office, and so on," he continued.
Medvedev's comment responded to German Federal Minister of Justice Marco Buschmann's remark, who said this week that Berlin would have to implement the ICC's decision and arrest Putin if he sets foot on their territory.
"Does he even realize that it would be a casus belli, a declaration of war? Or was he a bad law student?" Medvedev mocked.
Last week, the ICC issued an arrest warrant for Putin, accusing him of the alleged war crime of illegally deporting thousands of children from Ukrainian-occupied territories into Russia. International law prohibits occupying powers from transferring civilians from occupied areas to other territories.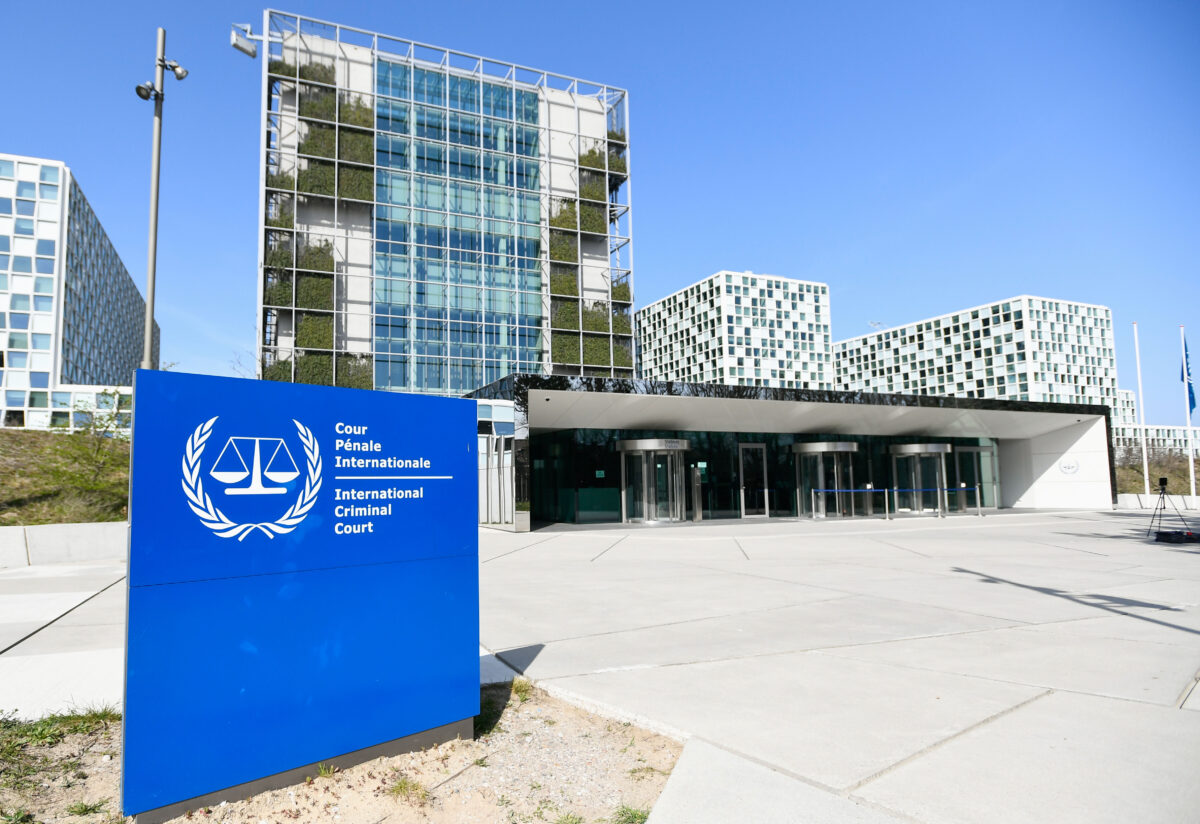 In a public statement, Moscow has not denied the accusations, saying that thousands of Ukrainian children have been brought to Russia in what it presented as a humanitarian campaign to protect orphans and abandoned children in the conflict zone.
Meanwhile, the Kremlin said the arrest warrant was illegitimate, explaining that Russia—similar to China and the United States—does not recognize the ICC's jurisdiction or authority.
"We do not recognize this court; we do not recognize its jurisdiction," Kremlin spokesman, Dmitry Peskov, told journalists in Moscow on Tuesday.
Besides seeking Putin's arrest, the ICC revealed in a statement on March 17 that it had issued an arrest warrant for Maria Alekseyevna Lvova-Belova, the Commissioner for Children's Rights in the Office of the President of the Russian Federation, on similar charges.
"The crimes were allegedly committed in Ukrainian occupied territory at least from 24 February 2022," the court said, which marks the date of Russia's invasion of Ukraine, which Moscow calls a "special military operation."
'Nuclear Apocalypse'
As Russia's president from 2008 to 2012, Medvedev has cast himself as a pro-Western reformer. Since the Russia-Ukraine conflict started on Feb. 24, 2022, though, he has become one of the most publicly hawkish Russian figures, insulting Western leaders and delivering a series of nuclear warnings.
"And now it is earnest. Is the threat of a nuclear conflict gone? No, it is not. It has grown. Every day of foreign weapons delivery to Ukraine ultimately brings this very nuclear apocalypse closer," Medvedev said on Thursday, just days after he reportedly threatened to target the Hague's criminal court with hypersonic nuclear-capable missiles.
Putin casts the conflict in Ukraine as an existential struggle to defend Russia against what he sees as an arrogant and aggressive West, which he says wants to destroy Russia.
The West denies it wants to destroy Russia and says it is helping Ukraine defend against an imperial-style land grab. Ukraine will not rest until all Russian soldiers are ejected from its territory.
Medvedev said ties with the West would one day improve, though it would take a long time.
"I believe that sooner or later the situation will stabilize and communications will resume, but I sincerely hope that by that time, a significant part of those people [Western leaders] will have retired, and some will be dead," he said.
Reuters contributed to this report.