At least 36 Americans have perished in the Dominican Republic since January 2018, according to a new report.
Over a dozen mysterious deaths have occurred in the Caribbean country in recent months, including a Maryland couple who were found dead in their hotel room on May 30.
A slew of others have reported getting violently ill but surviving.
The New York Post reported on July 24 that the number of deaths since the beginning of 2018 is at least 36.
"That death total—which includes everything from unexplained illnesses to drownings to cosmetic surgery gone bad—is even higher than reports have previously suggested," the Post reported.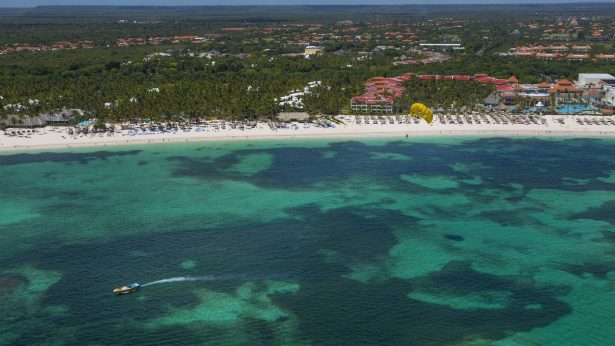 A full list of the fatalities wasn't available.
While loved ones of those who have died on the island have pointed to circumstances they believe are suspicious, Dominican authorities have lashed out at reporting on the deaths and said investigations turned up nothing amiss.
"The Dominican Republic has seen an exaggerated number of Americans in the Dominican Republic who have died," Tourism Minister Francisco Javier García said at a press conference. "And media have taken it as an avalanche of deaths."
"The Dominican Republic is a safe country," he added. "In the Dominican Republic, there are no mysterious deaths."
A number of families have found fault with the official responses to deaths of loved ones and some have claimed that Dominican officials pressured them to get the bodies cremated following the deaths.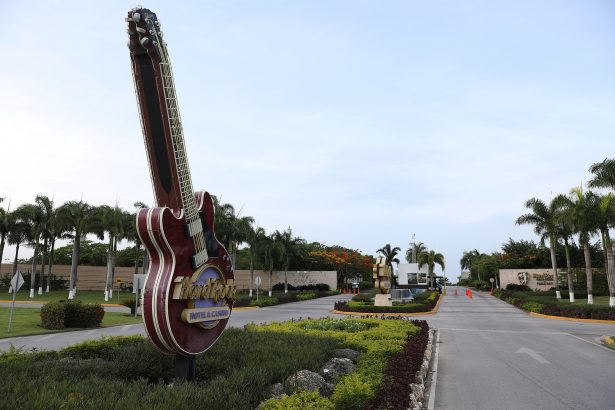 David Harrison of Maryland died at the Hard Rock Hotel & Casino in Punta Cana last year.
His wife Dawn McCoy said the official cause of death was said to be a heart attack and pulmonary edema, or fluid build-up in the lungs. She said officials tried pressuring her to get a cremation after her husband died.
"They kept trying to get me to cremate my husband. They kept telling me that it would be considerably cheaper to cremate him. I want to say they asked me probably three or four times before they sent him home," she told People magazine.
"I was like, 'No, no, no.' Send him home. I want to make sure it's him that's coming home."
McCoy told Fox 5 that she did ultimately cremate her husband but regrets not having a second autopsy done.
Other loved ones have described sudden collapses, typically after their family or friends drank alcohol.
DOMINICAN REPUBLIC DEATH: Dawn McCoy says her husband was just 45-years-old when he died from pulmonary edema and a potential heart attack. @FOX46News https://t.co/lbAWtrWlkG

— Rochelle Metzger (@RochelleFox46) June 6, 2019
"She started shrieking and she dropped to the floor. He attempted to do CPR, he tried to resuscitate her," Jay McDonald, a family spokesperson, told Fox News of Pennsylvania woman Miranda Schaup-Werner, who died in May at Bahia Principe Bouganville in La Romana.
Health experts have also said that the deaths showed consistency with poisoning while one said that the suspicious circumstances suggested "a potential toxic exposure."
Along with the spate of deaths, a number of tourists have gotten sick while vacationing in the Dominican Republic but lived to tell of their experiences.
Kristie Dilly of Indiana was one of the latest to come forward, recalling how she, her husband, and two friends went to the Bahia Principe Bouganville in La Romana in February.
An Indiana woman's kidneys were hit hardest after falling ill in the Dominican Republic. She'll have to take medications for the rest of her life. https://t.co/4q8UGtJmgj

— WTHR.com (@WTHRcom) July 2, 2019
Things went well for the first part of the trip but on day seven out of eight, she became "very ill," she told WTHR.
Dilly hopped on a plane the next day as previously scheduled, but while en route to her home in Yorktown she experienced drastically worsening symptoms.
"Sweating profusely, every joint and muscle in my body was aching from my toes to my forehead, I was trembling, I couldn't swallow," Dilly said. "I couldn't move my legs, even out of the way for stewardesses to get through. I mean, I was just so ill."
She was rushed to the hospital after landing and doctors began trying to figure out what had happened. Dilly said her kidneys were impacted the most and she'll need to take medications for the rest of her life to prevent them from deteriorating.