A Nashville judge overseeing several lawsuits brought against the Metropolitan Nashville Police Department (MNPD) after it denied access to the writings of the Covenant School shooter, has said the public release of appropriate information is good.
"I believe that getting the information that needs to be out is a good thing," Chancellor I'Aesha Myles said at a nearly four-hour hearing on Monday.
"So my goal is to make sure that whatever needs to come out can come out in a manner that protects all involved, but also gives open access to governmental bodies, because that's what the Open Records Act is for."
On May 12, several people filed motions to intervene in the suit as third parties, claiming the release of documents could cause harm and release confidential information.
Myles said she will issue a ruling by Wednesday on whether or not the Covenant School, the parents of Covenant students, and Covenant Presbyterian Church will be allowed to intervene in the suit. All parties seeking interventions have a separate but similar desire to stop MNPD from releasing the documents.
Monday's hearing was scheduled to be a status conference only to set dates for future hearings and the process for MNPD to continue delivering requested records for Myles's private review. After the late filings, she ordered motions to intervene be heard on an expedited basis alongside the status conference.
In the hearing, attorneys argued intervention should be granted owing to victims' rights, while opposing attorneys lodged complaints of government suppression, violations of First Amendment rights, and violations of the Tennessee Public Records Act (TPRA).
Parents Seek Intervention
Attorney for the parents of Covenant School students, Eric Osborne, said 100 of 112 Covenant families had reached out to his firm for assistance. He said 91 of those families are currently "engaged" in the case, seeking to stop the release of the documents.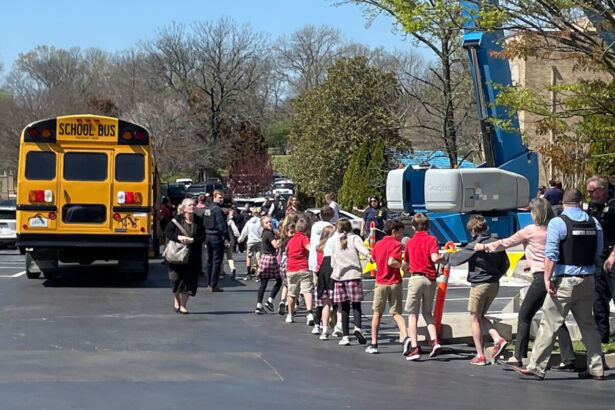 Myles said she had initial concerns about a large group of unnamed persons that would make it hard for the court to grant or deny motions to intervene.
Osborne cited a similar case in which a rape victim was allowed to intervene as a Jane Doe (pdf).
That went all the way to the Tennessee Supreme Court, which found (pdf) that some records can be exempt if they are under ongoing investigation under Rule 16, and state law already provided for certain identifying or personal information on victims to not be disclosed. The Metropolitan Government of Nashville used Rule 16 as reason to deny requests for documents.
Osborne added many parents want to come forward publicly while many others are afraid of having their names listed.
He argued victim rights under the Tennessee Constitution allow all of those 91 families to intervene. The law allows the right for victims to be "free from intimidation, harassment, and abuse."
Myles argued victims in this case were different than the rape victim. She said she understood how families of the three killed children could argue they were victims, but questioned if the other 88 parties involved were victims.
"We all understand the crime of murder as if someone is killed, as clearly happened here," Osborne said. "I would tell you in this case the other 88 families have children who were the subject of an attempted murder … They, too, were victims of a crime."
He added shooter Audrey Hale's writings could inspire copycat attacks or even a repeat attack on The Covenant School.
"The petitioners I gather think Metro's not doing enough, we think Metro is doing too much, and they will infringe upon our constitutional rights if they are allowed to release this document," Osborne added.
Who Is a Victim?
Robb Harvey, the attorney representing The Tennessean newspaper and state Sen. Todd Gardenhire in his individual capacity, said he was an attorney in the aforementioned rape case. He said parties in that case did not object to victim intervention, but it was inapplicable in this case.
"As horrible a thing happened to the parents and families of the people who were killed, they're not victims of a crime, so the constitutional provision doesn't apply to them," Harvey argued. "I know that their emotions have been just jangled and rattled and disrupted, their family life has been disrupted, but that does not make them a criminal victim, as does the Jane Doe in the Vanderbilt [rape] case."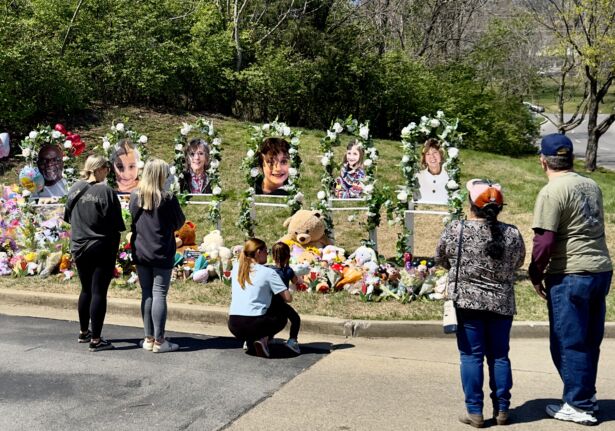 He also argued parties are typically required to be named and there is no reason for pseudonyms to be used in this case other than "speculation."
School and Church Seek Intervention
Attorneys for The Covenant School and Covenant Presbyterian Church had similar arguments in their motion to intervene, citing state law that exempts information related to school security plans from public inspection.
Exempt from release for public inspection by the TPRA is the "information, records, and plans that are related to school security, the district-wide school safety plans or the building-level school safety plans."
Attorneys cited that specific Tennessee law in their motions to intervene, stating the release of documents could lead to potential security threats to the school and church.
Chilling of First Amendment Rights
In regard to school safety, Harvey said in his view the policy on exemptions for schools only applied to public schools and not private schools.
He said the TPRA does not provide an "unconditional right to intervene" and the requests to do so were a thinly-veiled "reverse public records case."
"What they are doing here … is part of a worrisome, growing trend around the country of people filing, what is called in other states, reverse public records cases."
Myles questioned why the parents aren't considered victims themselves or why they could not intervene on behalf of the children.
"Parents, even the parents of the children who were killed … they're not victims of a crime," Harvey argued. "Their child who was killed was certainly the victim of a crime, but the parents are not. The parents who had other children in the school are not victims of a crime, and the children who were unharmed … are not victims of a crime."
He added it is a "tragedy" but does not mean that "everybody in the school is a victim" adding if Myles allowed "anybody who objects" to the release of public records to intervene, the law would be "completely gutted."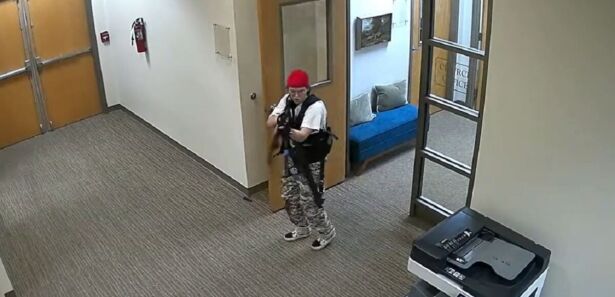 "If the police have discussed the writings with the parents or the school or the church, then Rule 16 has been waived as an exception because they have to release it to everybody, just like they released the bodycam footage," he said. "They didn't release all of it, but they basically made almost a movie quality production of bodycam [that] was extremely compelling."
He said Metro is arguing they are entitled to not release other things while making other partial waivers.
"At its heart, and I raise this at the very end, that we're really dealing with a chilling of First Amendment rights," he said. "We have a right to petition the government to ask for public records. We have a right to gather news."
'They All Know What Is in That Document'
Douglas Pierce, attorney for the National Police Association and Tennessee resident Clata Brewer, stated the parties wishing to intervene did not follow proper procedure by failing to file a written complaint with the court.
Pierce cited a Tennessee Administrative Office of the Courts rule, which states parties seeking intervention "shall file and serve a motion to intervene" as well as being "accompanied by a pleading setting forth the claim or defense for which the intervention is sought."
Pierce said the lack of following procedure alone was reason to deny their motions to intervene, but also added a different perspective.
"They knew what the rule was, and there's a reason they didn't [file a motion]," he said. "I want to point out what document we're talking about here, because that's very critical. The document we are talking about was not a document that ever belonged to any of these alleged interveners, it is not a document that they ever created. This is some third party document, but you do get the distinct impression from what has been filed … they all know what is in that document."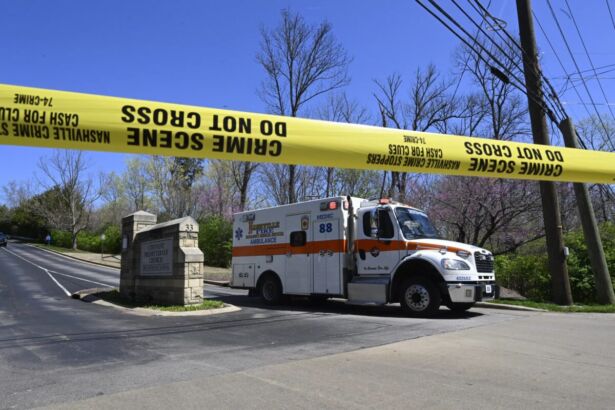 He said if information was shared with families, it would dismantle MNPD's initial denial under Rule 16.
"They're fighting so hard against what they don't know, now they say they don't know what it is," Pierce added. "If it has been made available to them either overtly or just told what's in it, that's not what's been made available to the rest of the public."
Pierce went on to cite a Fox Nashville interview with a school shooting expert that suggests release of the documents may do the opposite of what the interveners argued, which is that it could lead to copycats.
What's Next
Myles said she would issue a hearing on the motions to intervene by close of business on Wednesday. She added Metro must also submit a list of any potential exceptions they plan to argue under the TPRA by that time, as well as a list of broad categories of the documents in its possession.
Discussions were had about Metro following Myles's former order stating Metro must "on a rolling basis" provide documents to her for in-camera review.
Metro Attorney Lora Fox said MNPD was in possession of a "voluminous" amount of evidence, some of which they said is "not appropriate to release … at this time."
"Does the court not make the determination of whether the exception applies or does the governmental entity, under Rule 16 … am I not the arbiter of whether the exception applies," Myles asked Fox. "So, how do I do that if I do not see the records?"
Fox said there were "several hundred documents" and that number "may change," but Myles was the final arbiter. She added Myles could make arrangements to examine those documents, some of which are electronic, at the District Attorney's office or the police station.
"In order for me to be prepared for a show cause hearing, and based on my order, I ordered that things be released on a rolling basis," Myles said, adding her office would work with Metro to come and see the documents to determine whether the exception applies.
From The Epoch Times