The writings and so-called manifesto of the Nashville, Tennessee Christian school shooter, Audrey Hale, are being reviewed for release to the public, Metro Nashville Police Department officials told The Epoch Times on Thursday.
"We are in the process of going through the writings so that they can and will be released publicly," MNPD Public Affairs Officer Kristin Mumford told The Epoch Times in a phone call. "The FBI is assisting because they have the expertise in this area, but we are the lead, and the release will come through us."
Mumford added currently there is no timeline for this review, but that the materials left by Hale will be made available to the public.
The news comes exactly one month since Hale killed six, including three nine-year-old children, at The Covenant School on March 27. She was shot and killed by MNPD officers 14 minutes after her attack on the school began.
Calls have grown in recent weeks for the manifesto to be released, with the public as well as elected officials calling for it to be made available to the public immediately to shed light on Hale's thinking prior to her attack—and other possible targets she planned.
The Writings
In the days around the shooting, MNPD Chief John Drake told reporters they found multiple writings from Hale at her home in Nashville, a quick drive from the school. Metro Police, FBI, Tennessee Bureau of Investigation, and Alcohol, Tobacco, Firearms, and Explosives Bureau agents removed large amounts of evidence from the home, photos and video from media showed.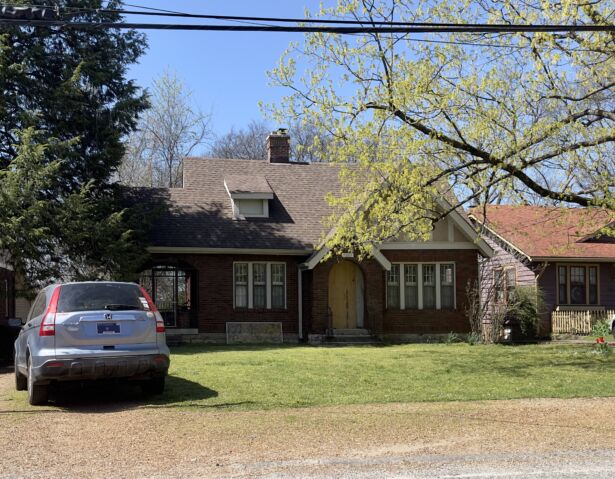 "We're also determined there were maps drawn of the school in detail of surveillance, entry-points, etc.," Drake said at the time.
He added Hale, a former student at the school, had "multiple rounds of ammunition" and was "prepared to do more harm than was actually done."
He also said at the time that police were working through a "manifesto" as well as a map drawn out with plans for the shooting.
Other locations in the area were possible targets as well, Drake said in multiple press conferences.
Those included a mall and other schools. Less than a mile from Covenant and across the street from one another are The Mall at Green Hills and Hillsboro High School. It is currently unknown if those were indeed other targets of Hale—as the surrounding Green Hills area includes many other offices, churches, restaurants, and shops—information such release of the manifesto could shed light on.
Calls for Manifesto's Release
The announcement that the writings of Hale are being reviewed for public release comes after many officials have called for its release.
On Tuesday, the chairman of the Tennessee House Republican Caucus, Rep. Jeremy Faison, joined a growing list of officials calling for the writings and manifesto to be released. He argued the release was "necessary" for lawmakers to review prior to debating gun issues in an upcoming special session focused on public safety.
Also on Tuesday, MNPD told The Epoch Times the investigation into the murders at Covenant remained open and MNPD alongside consultation from the FBI's Behavioral Analysis Unit were reviewing a "significant amount of written materials."
From The Epoch Times