The Australian city of Melbourne is set to lift additional COVID-19 restrictions later this week, officials announced on Oct. 17, putting an end to what is believed to be the longest CCP virus-related lockdown in the world.
Victorian Premier Daniel Andrews said "significant restrictions are set to be eased" in the Australian city of 5 million people at 11:59 p.m. on Oct. 21, as the state of Victoria, of which Melbourne is the capital, is projected to reach a 70 percent vaccination rate of those aged over 16, allowing for the ease in restrictions.
"Today is a great day," said Andrews. "It has been a stunning effort and I think Victorians should be proud, but we do have to finish this off."
Melbourne will have been under six lockdowns totaling 262 days, or nearly 9 months, since March 2020. Australian media reported that this is the longest lockdown in the world, exceeding a 234-day lockdown in Buenos Aires.
The government of Victoria published a statement on Oct. 17 that shows all the restrictions that will be lifted or eased.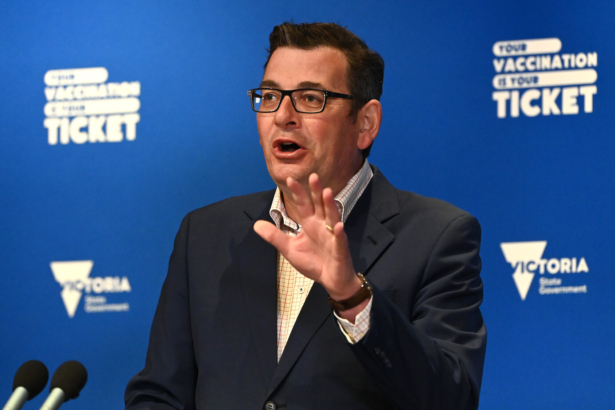 Starting on Thursday after midnight, people will be allowed to have 10 guests at their homes each day, while groups of up to 15 people can gather outside.
"Victorians can get together with family at home, hospo can reopen inside and out across the state, and students are back to class earlier than planned," Andrews said.
Travel limits within metropolitan Melbourne will also be lifted, although movement between Victoria and Melbourne will only be allowed for permitted reasons as the government pushes for an 80 percent double-vaccination goal.
Other changes include people in Melbourne who are fully vaccinated can visit indoor settings again, like restaurants, cafes, and gyms, at a capacity of 20 people. Masks will still be required for all Victorians in both indoor and outdoor settings.
The Chief Health Officer today determined that at 11.59pm on Thursday 21 October, Victoria will move forward in opening up.

Victorians can get together with family at home, hospo can reopen inside and out across the state, and students are back to class earlier than planned. pic.twitter.com/ZBHQeiZHnr

— Dan Andrews (@DanielAndrewsMP) October 17, 2021
Parents are also allowed to bring their children to care homes again, but only if they are both fully vaccinated. Large-scale construction increases to 100 percent capacity again for fully vaccinated workers.
More easing, including the reopening of many retailers, will come once 80 percent of eligible Victorians are fully vaccinated—estimated by Nov. 5 at the latest.
On Oct. 17, Victoria recorded 1,838 new CCP virus cases and seven deaths. Neighbouring New South Wales, which emerged last week from a 100-day lockdown, reported 301 cases and 10 deaths.
Australian health officials also announced on Oct. 17 that quarantine-free travel from New Zealand's South Island, where there is no outbreak, will resume on Oct. 20. The government is also in discussions with Singapore about reopening travel between the two countries for the fully vaccinated.
Reuters contributed to this report.