Minneapolis, Minnesota (WCCO)—A Rogers woman has been charged in the 2018 death of her newborn baby, according to charges filed in Hennepin County Court.
Rianna Marie Cameron, 29, was charged on Wednesday, July 24, with two counts of second-degree manslaughter.
According to the criminal complaint, officers with the Rogers Police Department were called to a townhome in Rogers at about 8:39 p.m. on Dec. 30, on a report of a non-responsive infant.
The child's father called police after he found Cameron disoriented in an upstairs bedroom, along with the newborn baby girl who was lying at the foot of the bed with her umbilical cord still attached to her mother.
When officers entered the home, they found two small children, a 2-year-old and a 3-year-old, in the first-floor family room left unattended.
After hearing a male voice coming from upstairs, officers entered the master bedroom on the second floor where they found Cameron and the newborn who was purple in color and appeared to not be breathing, the complaint said.
Officers began life-saving measures on the child until paramedics arrived to transport her to a hospital. The baby was pronounced dead at 9:39 p.m.
An autopsy later revealed that the baby died due to "complications of acute ethanol intoxication and unsupported delivery," the complaint said.
According to the complaint, Cameron told police that she had been on a "bender" and had been drinking since 5 p.m. that night. She told investigators that she had drank about a liter of whiskey. Cameron was 34-weeks pregnant.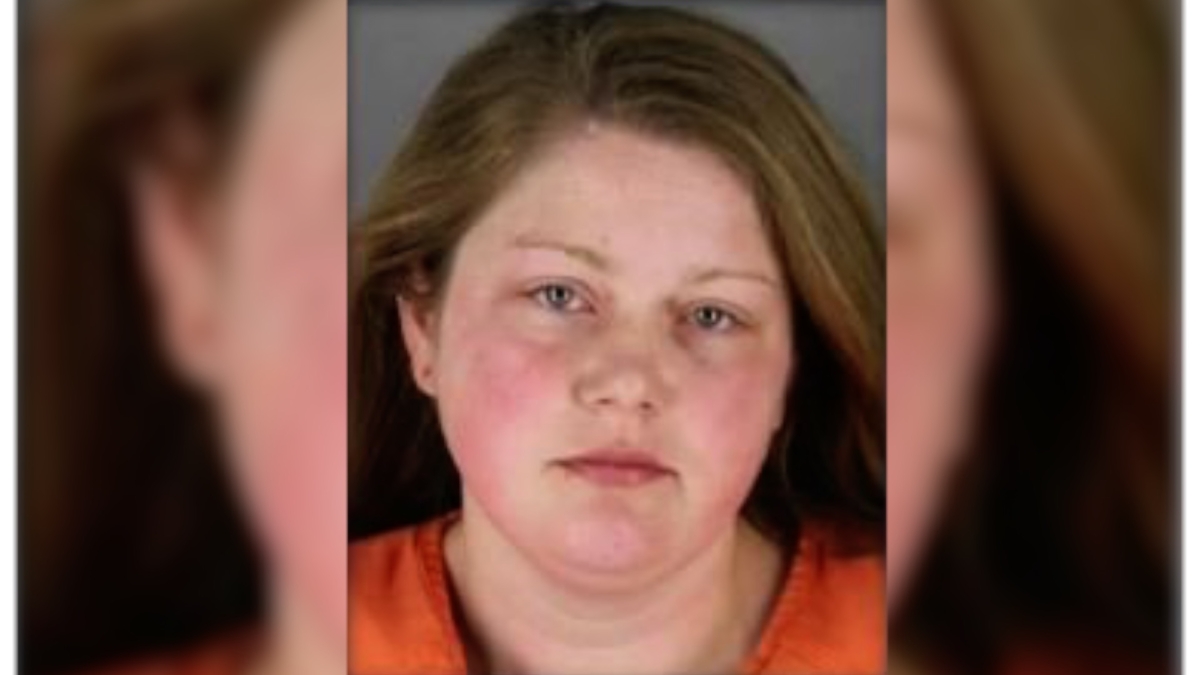 The 29-year-old has "a lengthy chemical dependency and child protection history," the complaint said. Cameron has been civilly committed for alcohol addiction three times since 2012.
If convicted, Cameron could serve up to 10 years behind bars.
Drinking Can Hurt Your Baby
Alcoholism in mothers severely impacts their babies. Everything a pregnant woman eats or drinks affects the growth and development of her baby inside her womb, according to the National Institute on Alchohol Abuse and Alcoholism (NIAAA).
These developmental disorders can impact the child for its whole life. Women who drink alcohol during pregnancy can have their baby born with fetal alcohol syndrome.
Those born with this syndrome can "be born small, have problems eating and sleeping, have problems seeing and hearing, have trouble following directions and learning how to do simple things, have trouble paying attention and learning in school, need special teachers and schools, have trouble getting along with others and controlling their behavior, need medical care all their lives," according to the NIAAA.
Mother Drunkenly Passed Out on Newborn
A mother who accidentally killed her 4-week-old baby after she took him to a nightclub and drunkenly slept over him was jailed for more than two years on June 7.
Marina Tilby, 26 fell asleep on her baby after an alcohol-fueled night on March 30, 2017, and the baby was found dead the next day morning.
Drunk mother, 26, who took her four week old son to a nightclub is jailed for more than two years after the baby died when she fell asleep on top of him in bed
How can I not sneak a cider out of bushys but she can sneak a baby in a club? ???? https://t.co/TB5c1d3OBg

— Jade Needham ❤ (@jadehardinge) June 7, 2019
She pleaded guilty for willful neglect and was jailed for two years and four months on Friday, reported the Daily Mail.
Epoch Times reporter Venus Upadhayaya contributed to this report.