An alleged drone attack that reportedly damaged a Russian A-50 surveillance military aircraft at an airfield near the Belarus capital of Minsk on Feb. 26 was carried out by Belarusian anti-government activists, officials confirmed.
"The security service of Ukraine, the leadership of the CIA, behind closed doors, are carrying out an operation against the Republic of Belarus," Belarusian leader Alexander Lukashenko said on March 7, according to the country's official news agency, Belta.
"A terrorist was trained," he added.
Lukashenko, a close ally of Russian President Vladimir Putin, said that one of the suspects, a dual Russian-Ukrainian national, along with 20 alleged accomplices have been detained. Others are hiding abroad, he said.
He added that the aircraft at the Machulishchy airbase had suffered only superficial damage in the attack, which was carried out using a "small drone."
Ukraine's Foreign Ministry denied that the country was involved in the attack. The CIA has not commented on the claims.
Lukashenko's comments come weeks Aliaksandr Azarov, leader of Belarusian anti-government organization BYPOL, was quoted by Reuters as saying on the organization's Telegram messaging app that drones were used to damage the sophisticated Russian military surveillance aircraft.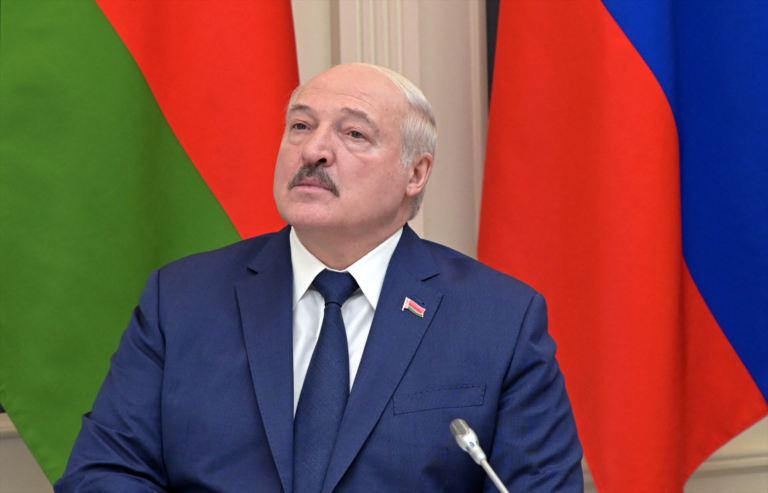 BYPOL Claims Responsibility
"Those were drones. The participants of the operation are Belarusian," Azarov said.
BYPOL, which includes former law enforcement officers who support opposition politicians, has been declared an extremist organization by Minsk.
"They are now safe, outside the country," Azarov added of the participants.
Elsewhere on Feb, 26, Franak Viacorka, a senior advisor to Sviatlana Tsikhanouskaya, a Belarusian politician and opposition figure of President Lukashenko, also took to Twitter to confirm the "successful special operation."
In an initial post shortly after the incident, Viacorka said two explosions at the airfield "may be the result of sabotage and diversion," noting that the airfield had been cordoned off and "KGB and secret services" were checking vehicles, employees and residents in the surrounding area.
"Russian A-50 aircraft was blown up in two places," Viacorka said alongside a photo of the intact aircraft. "The front and central parts of the plane were damaged, the avionics and the radar antenna were damaged, according to ByPOL. It is reported that [Russia] has only 9 such airplanes."
In a follow-up post on Twitter shortly after, Viacorka said the two explosions had been confirmed, and that Russian military transport aircraft and snowplows were damaged.
"Machulishchy military airfield, 12 km [7.5 miles] from Minsk, was being actively used by Russian army for air attacks on Ukraine," Viacorka wrote.
"GLORY TO BELARUSIAN PARTISANS! Partisans from the 'Pieramoha' (Victory) plan confirmed a successful special operation to blow up a rare Russian plane at the airfield in Machulishchy near Minsk. This is the most successful diversion since the beginning of 2022," he wrote.
According to Viacorka, two Belarusians conducted the operation using drones.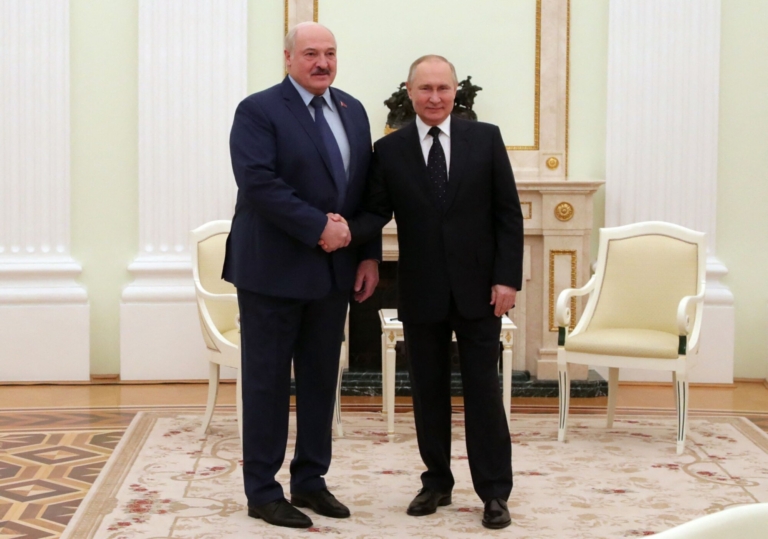 A-50 Aircraft Worth Millions
The two Belarusians have left the country and are "in safety now," Viacorka said, adding that the Russian plane targeted was worth 330 million euros ($348 million).
The Belarusian Hajun project, which monitors all the activity of the Russian and Belarusian Armed Forces in Belarus, also said in a statement that preliminary data shows that the attack targeted Russia's A-50 AEW&C aircraft, "which might have been hit."
According to the Belarusian Hajun project, the aircraft could have been damaged by "an unidentified object dropped from a height."
The Beriev A-50 aircraft, which goes by the NATO code name of Mainstay, is a Russian airborne early warning aircraft that was based on the Ilyushin Il-76MD heavy military transport aircraft that first flew in 1978, according to Military Today.
The main role of this aircraft is to detect, identify and track airborne targets and warships at sea and it costs around $330 million and around $500 million in "upgraded form."
Belarus, a close ally of Russia, has stopped short of directly participating in the invasion of Ukraine but has allowed thousands of troops dispatched by Moscow along with substantial amounts of military hardware to arrive in Belarus in October. After their arrival, the Russian Air Force began staging regular patrol flights over the Belarusian border.
The two nations also conducted joint military drills in January that run until the start of this month.
Since the Russian invasion of Ukraine began, Belarus has also been hit by numerous western sanctions in response to what they claim is the country's "involvement in Russia's unprovoked and unjustified military invasion of Ukraine."
Reuters contributed to this report.
From The Epoch Times