Conservative political commentator Ben Shapiro summarized the second night of the Democratic debate, saying that Kamala Harris was knocked out by rivals Joe Biden and Tulsi Gabbard.
He said on the "Ben Shapiro Show" that what happened to Harris was like "watching a car wreck in real-time," adding that she deserves "every bit of what she's about to receive."
"Harris is fading badly in this debate," Shapiro wrote on Twitter. "Which means this is shaping up to be Biden vs. Warren – and THAT plays out nearly identically to Hillary vs. Bernie."
Harris is fading badly in this debate. Which means this is shaping up to be Biden vs. Warren – and THAT plays out nearly identically to Hillary vs. Bernie.

— Ben Shapiro (@benshapiro) August 1, 2019
Shapiro said on his podcast that Harris wasn't able to respond to the attacks by her opponents during the July 31 debate, and wasn't able to defend the health plan that she was proposing.
"The Kamala moment is over," he said. "This is now becoming a Joe Biden versus Elizabeth Warren race and it's doing so pretty quickly."
Shapiro said that Gabbard "brought the hammer about as hard as I've seen someone bring a hammer in a presidential debate since Chris Christie went after Marco Rubio."
"This is the meme from 'The Simpsons': stop, stop, he's already dead," he added.
During the Wednesday debate, Gabbard gave a damning list of past actions by Harris as  a prosecutor:
"Senator Harris says she's proud of her record as a prosecutor and that she'll be a prosecutor president, but I'm deeply concerned about this record," Gabbard said. "There are too many examples to cite, but she put over 1,500 people in jail for marijuana violations and then laughed about it when she was asked if she ever smoked marijuana."
"She blocked evidence that would have freed an innocent man from death row until the courts forced her to do so, she kept people in prison beyond their sentences to use them as cheap labor for the state of California." Gabbard said, listing a number of other things. "There is no excuse for that and the people who suffered under your reign as prosecutor, you owe them an apology."
Tucker Carlson interviewed Gabbard on Fox and mentioned that that moment might have made her be the most "googled" candidate after the debate.
"She refused to answer the question, she refused to engage on the debate stage," Gabbard said in the interview with Carlson.
Democrats Try to Distinguish Themselves in 2020 Debate, Says Political Commentator
Democratic candidates debated their plans for the country in Detroit during the first round of debates on July 30, but amid the socialist policy plans, a few Democrats drew a line to distance themselves from the progressives.
The leading progressives, Senators Bernie Sanders (I-Vt.) and Elizabeth Warren (D-Mass.), were center-stage. Around them were eight other candidates, including John Delaney and Tim Ryan—both candidates that see no hope in winning the presidency with radical proposals.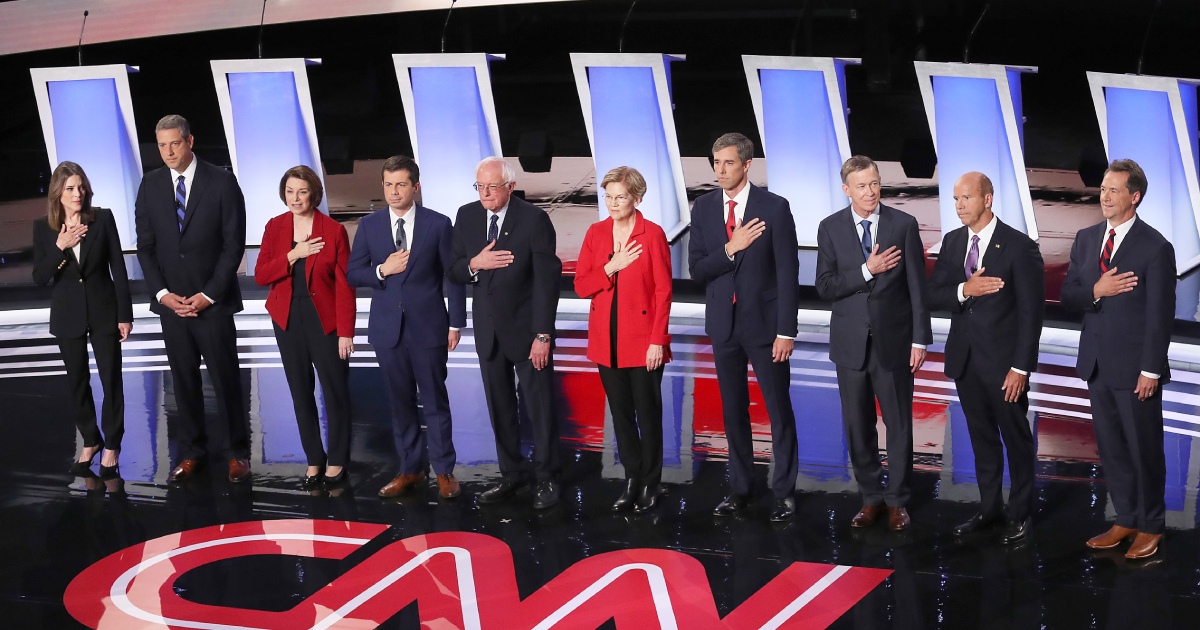 But according to Rich Valdes—political commentator, radio host, and associate director for the Mark Levin Show—this is expected.
"Traditionally you still have a lot of baby boomers out there that I think identify as the JFK Democrat," said Valdes in an interview with The Epoch Times. "They feel disenfranchised by the Democratic Party, that with these debates, and with the rhetoric, and the "Squad," and all of these things that are going on—[they] feel that they've been abandoned."
To select a few, candidates proposed Medicare-for-all, a Wealth Tax, and the decriminalization of illegal border crossings. Under Sanders's Medicare for All, taxpayers would cover the health insurance of illegal immigrants; Warren's Wealth tax would have the wealthy pay handsomely for public services.
Candidates such as Delaney and Ryan, however, seem hopeful running as Democrats. And in response to the enthusiasm for these socialist policies, they took the little airtime they got to address what they called fiction, or the "impossible."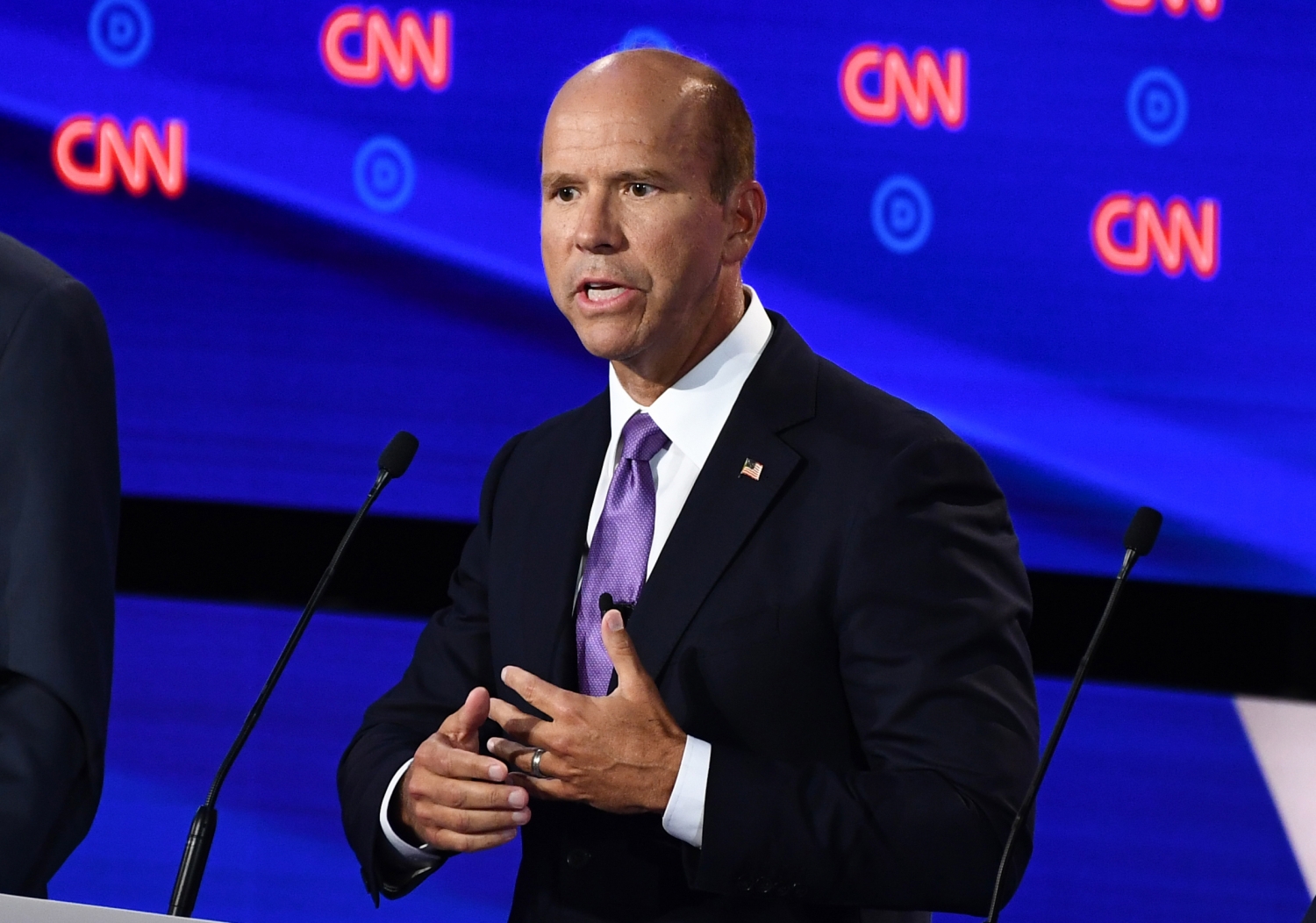 "I think Democrats win when we run on real solutions—not impossible promises—when we work on things that are workable, not fairy tale economics," said Delaney.
Although Delaney opposes Sanders's universal health care plan, he has proposed his own. On top of that, Delaney has also cosponsored the Assault Weapons Ban Act, which would ban the AR-15, he supports red flag laws, he "pledges to protect federal funding for Planned Parenthood," and he plans to rejoin the Paris Climate Accord if elected.
NTD reporter Miguel Moreno contributed to this report