The Biden administration's Department of Homeland Security (DHS) on Sept. 21 extended and redesignated temporary deportation protections for thousands of Afghan refugees, allowing them to temporarily work in the United States without being deported back to Taliban-led Afghanistan.
Secretary of Homeland Security Alejandro N. Mayorkas announced the department is extending and redesignating its Temporary Protected Status (TPS) program for Afghanistan nationals for 18 months, from Nov. 21, 2023, to May 20, 2025, allowing nationals from that country to apply for protection from deportation and obtain work permits.
The Department cited the ongoing armed conflict and "extraordinary and temporary" conditions in Afghanistan that prevent nationals from safely returning as reasons for the protection extensions.
"Today's announcement to extend and redesignate TPS for Afghanistan allows us to continue to offer safety and protection to Afghan nationals who are unable to return to their country," said Mr. Mayorkas. "DHS will continue to support Afghan nationals through this temporary form of humanitarian relief."
The extension will apply to some 3,100 Afghans already in the United States before the Taliban toppled the democratically-elected government in 2021 and the United States fully withdrew its forces from the country, as long as they continue to meet TPS eligibility requirements.
The redesignation also extends protections, for the first time, to another 14,600 additional Afghan nationals, or individuals with no nationality who last habitually resided in Afghanistan, who entered the country since the Biden administration first approved TPS for Afghanistan in March 2022, who have been continuously residing in the United States since Sept. 20, 2023, and continuously physically present in the country since Nov. 21, 2023.
President Joe Biden has often faced criticism over the way in which the U.S. military withdrew from Afghanistan in August 2021, during which 13 service members and around 170 Afghan civilians were killed in a suicide bombing attack near the Kabul airport.
ISIS Khorasan, also known as ISIS-K, claimed responsibility for the attack.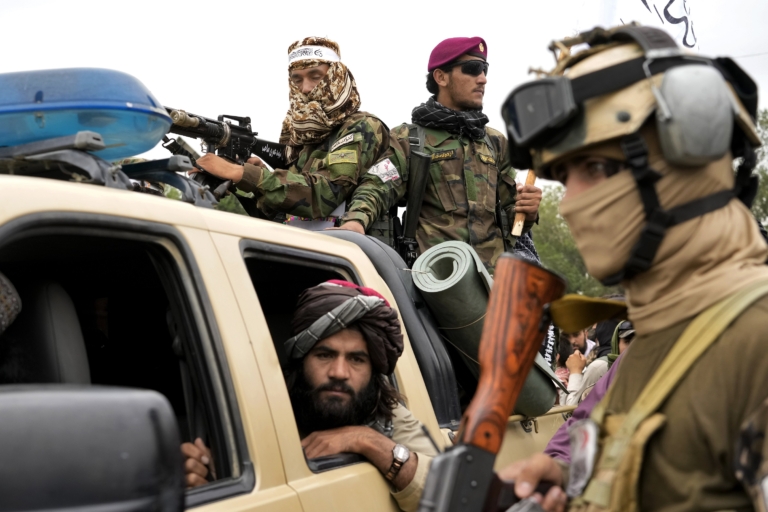 Biden Grants Protections for Venezuelans
The president has defended the withdrawal, stating that the cost to the United States would have been higher if soldiers had remained in the country amid the ongoing conflict.
Overall, roughly 124,000 people were eventually flown out of Kabul during the U.S. military-led evacuation, of which around 70,000 were relocated to the United States under Operation Allies Welcome, according to the Congressional Research Service.
Human rights advocates welcomed Thursday's announcement but called on Congress to do more, including passing the Afghan Adjustment Act, which would provide those fleeing the country with a more permanent home in the United States.
"The Biden administration's redesignation of Temporary Protected Status for Afghans honors our commitment to our allies, and is a welcome step," said Chris Purdy, director of Human Rights First's Veterans for American Ideals and Outreach.
"While we celebrate this act of protection for Afghans, we know that they cannot rely on temporary measures to build their lives in the United States. Congress needs to finish the job and give our Afghan allies the permanency they deserve by passing the Afghan Adjustment Act," Mr. Purdy added.
Thursday's announcement came one day after DHS said it would allow nearly half a million Venezuelans already in the United States—including those who illegally entered the country—to apply for TPS and thus be allowed to work temporarily whilst receiving protection from deportation.
Much like in Afghanistan, the "extraordinary and temporary conditions" in Venezuela prevent individuals from safely returning, the department said.
Roughly 242,000 Venezuelan immigrants already have TPS in the United States after it was extended last year until March 10, 2024. Wednesday's announcement of redesignation will extend eligibility to applicants who arrived in the country on or before July 31 this year.
Around 472,000 Venezuelans currently in the United States may be eligible for protection under the program.
From The Epoch Times