The Biden administration has proposed changing a Trump-era rule that would suspend federal funding to colleges that impede the activities of religious organizations on campus.
In an announcement on Tuesday, a U.S. Department of Education (DOE) official called the regulation "unduly burdensome" and issued a Notice of Proposed Rulemaking.
The DOE formulated the rule in 2019 in response to an executive order by then-President Donald Trump, titled "Improving Free Inquiry, Transparency, and Accountability at Colleges and Universities." The rule went into effect in November 2020.
Following President Joe Biden's 2021 inauguration, the DOE announced that it was conducting a review of the aforementioned rule. The regulation included a provision that enabled the federal government to withhold grants from higher education institutions that imposed restrictions on the operations of religious student groups, among other things.
Nasser H. Paydar, the DOE's assistant secretary for Postsecondary Education, wrote on the department's website that after reviewing the regulation, the department had proposed to rescind a portion of it relating to religious student organizations.
Paydar said the DOE deemed the portion of the rule unnecessary to protect the First Amendment's right to free speech and free exercise of religion, "given existing legal protections."
"The Department today issued a Notice of Proposed Rulemaking proposing to rescind a portion of the regulation related to religious student organizations because the Department believes it is not necessary in order to protect the First Amendment right to free speech and free exercise of religion given existing legal protections," Paydar wrote.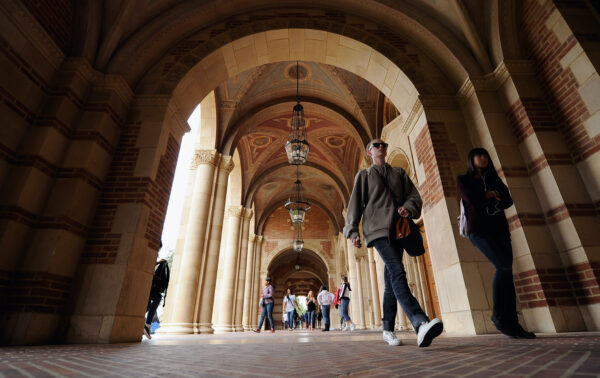 Rule 'Caused Confusion'
The DOE official added that the 2019 Trump executive order had "caused confusion" around nondiscrimination requirements for schools. He also argued it had "prescribed a novel and unduly burdensome role for the Department in investigating allegations regarding public institutions' treatment of religious student organizations."
Paydar argued that existing rules protecting First Amendment rights to free speech should provide sufficient protection for religious organizations on college campuses.
"We have not seen evidence that the regulation has provided meaningfully increased protection for religious student organizations beyond the robust First Amendment protections that already exist, much less that it has been necessary to ensure they are able to organize and operate on campus," Paydar wrote.
Paydar said that the DOE proposes to return to a system where the judicial branch determines whether an institution improperly restricts First Amendment rights. If the rule change is adopted, the DOE won't take any action if a college is found to restrict religious organizations' speech or activities.
"In its proposed rule, the Department is proposing to return to this longstanding practice of deferring to courts. If public institutions of higher education (IHEs) do discriminate against religious student organizations on the basis of the organizations' beliefs or character, such organizations can and do seek relief in the courts, which have longstanding expertise in and responsibility for protecting rights under the Free Speech and Free Exercise Clauses," he wrote.
Paydar emphasized that the proposed rescission would not affect the DOE's dedication to protecting religious freedom, which he noted is a fundamental human right under the First Amendment of the U.S. Constitution.
Additionally, he said the DOE remains committed to promoting First Amendment protections, including those for religious freedom, at public institutions of higher education.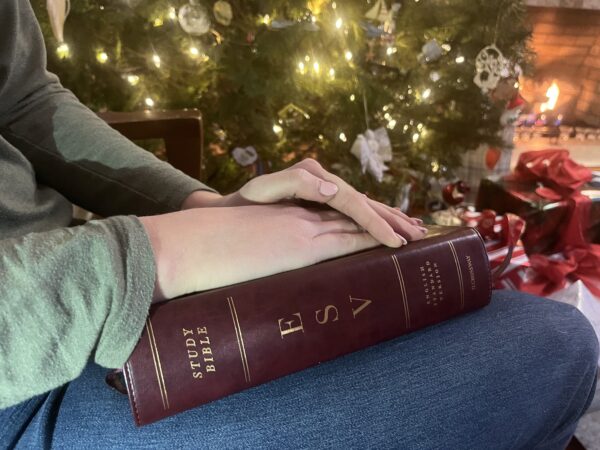 Rule Is 'Necessary and Important'
When the rule was first enacted in 2020, First Liberty Institute, a non-profit public interest law firm dedicated to defending religious freedom, said it was "a necessary and important step to protect students of all faiths and perspectives on campus."
"Disturbingly, over the past few decades, some public universities have effectively evicted religious organizations from campus by stripping these organizations of the right to communicate with students via college emails, websites, and campus-wide events, and deny them funding," wrote First Liberty Counsel Keisha Russell, on Sept. 25, 2020.
"These universities subjected religious groups to stricter standards than other student groups, requiring religious groups to accept members or leaders that fundamentally disagree with the organization's beliefs and mission," she continued.
Russell said it was fortunate that because of the Trump-era rule, public institutions would risk losing federal funding "if they bully religious organizations into abandoning their religious beliefs in order to have a presence on campus."
According to Russel, the rule forces institutions to follow their "stated institutional policies regarding freedom of speech, including academic freedom" to be eligible for federal grants.
The DOE is encouraging stakeholders and the public to provide feedback on the proposed elimination of the regulation.
From The Epoch Times