After taking aim at gas stoves as a way to cut greenhouse gases, the Biden administration has turned its attention to other home appliances, with dishwashers now in its crosshairs.
The Department of Energy (DOE) on May 5 proposed congressionally mandated standards for new dishwashers that promise to lower costs while reducing the amount of carbon being emitted into the atmosphere.
"This Administration is using all of the tools at our disposal to save Americans money while promoting innovations that will reduce carbon pollution and combat the climate crisis," Secretary of Energy Jennifer Granholm said in a statement.
The proposed rulemaking (pdf), published in the Federal Register, seeks to impose separate new efficiency standards for power and water usage for standard-size and compact dishwashers during their regular cycles.
The proposal seeks to cut energy use by 27 percent and water use by 34 percent in new conventional household dishwashers made in the United States or imported into the country, starting three years after the publication of the final rule.
This means that the maximum estimated annual energy use for standard-sized dishwashers would be 223 kWh/year and the maximum per-cycle water consumption would be 3.3 gallons.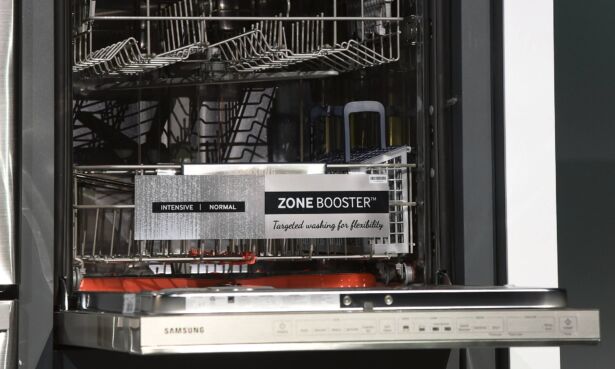 Compact dishwasher models would, under the proposed rulemaking, see a 22 percent reduction in power use and an 11 percent lower water usage. Specifically, this would mean that compact dishwasher models made in or imported into the United States would have a maximum annual energy use of 174 kWh/year and maximum water consumption of 3.1 gallons.
If the new rules are adopted within the DOE's suggested timeframe, they would come into effect in 2027. The agency estimated that the new rules would save consumers nearly $3 billion in utility bills over 30 years.
Carbon dioxide emissions over the time period in question would be cut by about 12.5 million metric tons, which is roughly the combined annual emissions of 1.6 million homes, while saving about 240 billion gallons of water.
The dishwasher rule comes alongside new requirements for electric motors and beverage vending machines, which the DOE stated would reduce carbon emissions by an additional combined 94.7 million metric tons over 30 years.
The proposed standards represent the toughest clampdown on dishwasher efficiency standards in a decade and come as the Biden administration has set its sights on boosting efficiency and reducing emissions of various household appliances in the name of fighting climate change.
The DOE stated that it will hold an online hearing on the proposed rules on June 8, while opening the proposal for public comment.
The Biden administration's move stands in contrast to former President Donald Trump's approach to household appliance efficiency standards.
Trump criticized the push to raise efficiency requirements, arguing that they made some appliances work less effectively and so were counterproductive as they forced people to flush toilets more or run dishwashers repeatedly to get the same result.
Gas Stove Ban
As part of its quest for greater energy efficiency in the name of fighting climate change, the Biden administration has also taken aim at gas stoves.
The DOE on Feb. 1 proposed a rule that could effectively take many gas stoves off the market.
That proposal came several weeks after a commissioner with the Consumer Product Safety Commission (CPSC), Richard Trumka Jr., told Bloomberg that a ban on gas stoves was "on the table."
The CPSC's chair, Alexander Hoehn-Saric, would later walk back Trumka's comment by insisting that the agency is "not looking to ban gas stoves," and Granholm said that the notion of banning gas stoves was "just not true."
Granholm did acknowledge, however, that the proposal would affect about half of the has stoves on the market.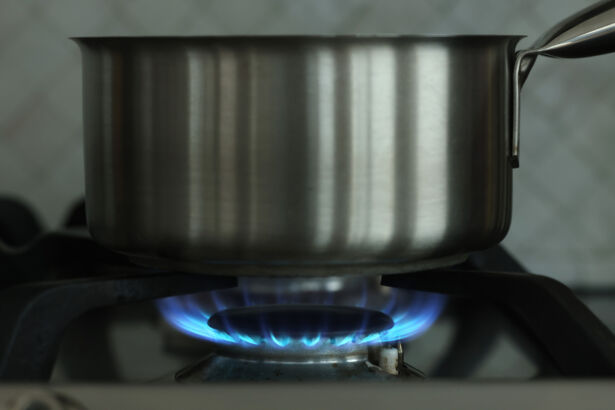 Members of the gas appliance industry have criticized the proposal.
"We are concerned that this is another attempt by the federal government to use regulations to remove viable and efficient natural gas products from the market," American Gas Association President Karen Harbert told Bloomberg.
"This approach by DOE could effectively ban gas appliances," Jill Notini, with the Association of Home Appliance Manufacturers, said. "We are concerned this approach could eliminate fully featured gas products."
Meanwhile, Republican members of Congress have proposed legislation to preemptively block any proposed rules to ban or heavily restrict gas appliances.
Two GOP House representatives and members of the House Energy and Commerce Committee have proposed two pieces of legislation to this effect: the Save Our Gas Stoves Act (pdf) and the Gas Stove Protection and Freedom Act (pdf).
"President [Joe] Biden and the radical left want to use the federal government's power to dictate what kind of car you can drive, how you can heat your home and business, and now how you're allowed to cook food for your family," Rep. Cathy McMorris Rodgers (R-Wash.), chair of the House Energy Committee, said in a statement.
"Natural gas is a safe, reliable and affordable energy source for millions of Americans," she said.
The two pieces of legislation would prohibit the CPSC from using federal funding to implement any regulation that would classify gas stoves as a prohibited dangerous product.
The bills also prohibit the CPSC from enforcing any consumer product safety standards that would ban the use of gas stoves outright.
"Our bill makes it clear that Americans should decide if a gas stove is right for their families, not the federal government," said House Energy Committee Vice Chair Kelly Armstrong (R-N.D.) in a statement.
Meanwhile, New York recently became the first state in the country to ban natural gas stoves after the state Legislature approved a new budget that includes a prohibition of fossil fuel equipment in new buildings under seven stories by 2026 and by 2029 in taller ones, effectively requiring all-electric heating and cooking.
There are exemptions for places such as hospitals, manufacturing facilities, and restaurants.
Republican leaders in the state Senate criticized the measure, arguing that it would drive up utility bills and housing costs.
Senate Republican leader Rob Ortt (R-N.Y.) said in a statement that it ignores the priorities of New York residents.
"A first-in-the-nation, unconstitutional ban on natural gas hookups in new construction will drive up utility bills and increase housing costs," he said.
New York City approved its own ban on fossil fuels in new buildings in 2022, seeking to eliminate natural gas hookups along a faster timeline than the newly passed budget deal.
A study from RMI found that the combined all-electric building laws in New York City and the state would jointly save an additional 4 million metric tons of carbon dioxide emissions by 2040, equivalent to keeping 870,000 cars off the road for a year.
From The Epoch Times