A Biden administration lawyer on Nov. 7 told an appeals court that a judge was mistaken in blocking a rule that imposes new restrictions on asylum seekers at the U.S.-Mexico border.
Brian Boynton of the U.S. Department of Justice spoke before a three-judge panel of the 9th U.S. Circuit Court of Appeals in Pasadena, California.
Mr. Boynton told the judges it was wrong to block a rule imposing the new restrictions on the basis it violates federal immigration law, which states that crossing the border illegally should not be a bar to asylum.
The rule was challenged by immigrant advocacy groups represented by the American Civil Liberties Union (ACLU).
President Joe Biden took office in 2021, pledging to reverse many of the policies implemented by former President Donald Trump.
The Biden administration has been criticized for having lax border policies amid a record influx of illegal migrants into the United States via the southern border.
With an approaching election next year, President Biden has increasingly advanced stricter measures to cope with the vast numbers of illegal migrants.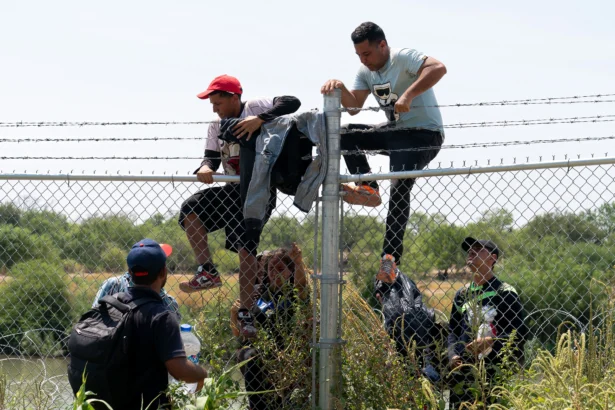 According to the regulation, most migrants are unlikely to be eligible to apply for asylum if they pass through other nations without seeking protection there first. It also questions eligibility in the event of an illegal crossing rather than through a designated port of entry.
In August, the 9th Circuit paused the judge's ruling that blocked the rule, allowing it to remain in effect pending the outcome of the appeal.
Mr. Boynton said the rule is valid on the grounds that it includes exception clauses for asylum seekers, rather than categorically barring asylum for migrants across the board.
These exceptions had been successfully applied for 12 percent of migrants as of September, he added.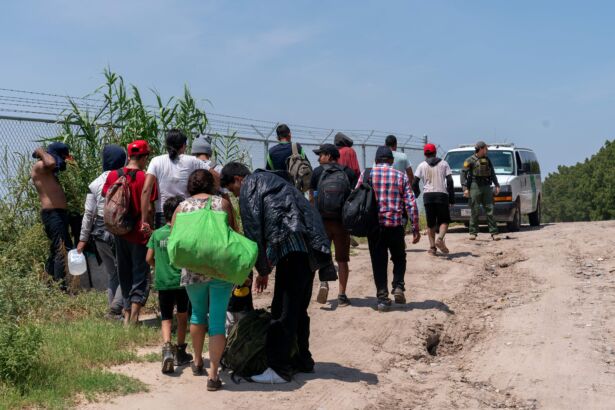 However, ACLU lawyer Spencer Amdur said this figure shows that the vast majority of migrants are being barred from even being considered for asylum because of the way they entered the United States, in violation of immigration law.
"Such a small exception can't be what makes the difference to the rule's legality," Mr. Amdur told the court.
There was no indication of the judges' position during the hour-long hearing. Two of the judges, however, pointed out that federal immigration law appears to give the government broad discretion to consider any relevant factors in deciding who ultimately receives asylum protections.
"If the manner of entry can be considered in making a final decision on asylum, it makes sense that it could be a factor in determining whether a migrant can apply in the first place," Circuit Judge Lawrence VanDyke said.
Reuters contributed to this article.