President Joe Biden on Monday announced changes to the federal program that's aimed at helping small businesses survive the COVID-19 pandemic.
The Small Business Administration is establishing a 14-day period during which time only businesses and nonprofits with fewer than 20 employees can apply for loans from the Paycheck Protection Program (PPP). The period will start on Feb. 24.
Larger companies will be able to apply for loans after the period ends, up until the program expires on March 31.
Biden's administration will also axe a restriction on giving loans to small business owners who were previously convicted of felonies and owners who have been labeled delinquent for failure to pay off student loans.
Two other changes were announced: sole proprietors, independent contractors, and the self-employed can access higher loan amounts through a revision of the PPP's funding formula, and non-citizens who are legal residents can apply for loans by using their Individual Taxpayer Identification Number.
Biden said at the White House that approximately 400,000 small businesses have shuttered during the pandemic, "and millions more are hanging by a thread."
"Walk down any Main Street and you see it: empty storefronts, goodbye signs hanging in the windows. Maybe it's the pizza place you used to take your family to dinner, or the hardware store that always had the tool you needed. It's mom-and-pop shop that's sponsored by—that is supported by the community, and then, in turn, they support the community. They sponsor a Little League team; the barber shop with the first dollar bill that he or she earned is still taped to the wall, along with a picture of the kids who are now in college," he said.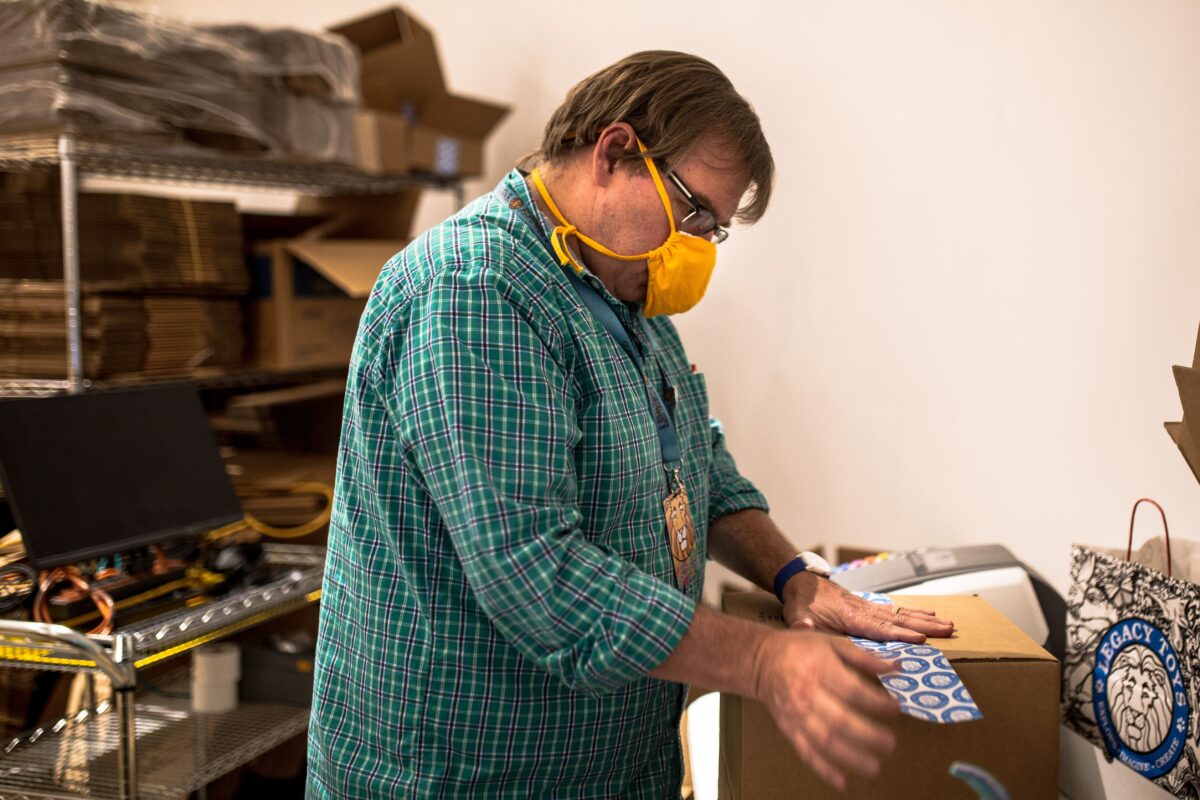 Biden described the "mom-and-pop" stores as the backbone of the business community, but asserted that owners of the shops were "muscled out of the way by bigger companies" seeking loans from the federal government.
"I want to be clear: The Paycheck Protection Program is a bipartisan effort; Democrats and Republicans helped pass it. But Democrats and Republicans have also voiced concerns about improving it. With their input, that's what we're doing in our administration: improving it," he said.
Congress added more than $284 billion to the PPP in December 2020 with its latest COVID-19 relief package, setting aside some $60 billion for businesses with 10 or fewer employees. The bill also increased maximum loan amounts and restricted second draws for companies that have 300 or fewer employees, with some exceptions.
The changes to the program announced Monday drew support from both sides of the aisle.
"I'm glad to see the Biden [administration] opening up PPP dollars/loans to small businesses and others who continue to be impacted so negatively by COVID. It's possible to continue this more calculated approach of aid/assistance, and not massive bills that have little bearing on COVID," Rep. Rick Crawford (R-Ark.) said.
"These changes ensure our hardest-hit small business owners can access PPP and don't miss out on this critical funding," added Rep. Brenda Lawrence (D-Mich.).
From The Epoch Times