Not many CIA directors serve as members of a U.S. president's Cabinet. CIA Director William Burns will now be one of the few. 
President Joe Biden, underscoring the confidence he holds in and how much he relies on Mr. Burns, announced on July 21 that the intelligence chief is now a Cabinet member.
There is precedent for a CIA director to serve in a Cabinet. President Bill Clinton named CIA directors John Deutsch and George Tenet to his cabinet. President Ronald Reagan did the same with William Casey.
Mr. Burns is one of the president's closest advisers, and the two meet regularly.  Mr. Biden has dispatched Mr. Burns overseas on diplomatic missions.
Mr. Burns traveled to Russia in November 2021 to speak with and warn the nation's president Vladimir Putin not to invade Ukraine.  Russia invaded Ukraine the following February.  
In June, Mr. Burns took a semi-secret trip to China where he met with Chinese intelligence officials in the hopes of maintaining open and helpful lines of communication between the superpowers.
Mr. Burns has made several trips to Kyiv to meet with Ukrainian President Volodymyr Zelenskyy.
Biden Praises Burns
In his announcement naming Mr. Burns to his Cabinet, the president used a quote from Mr. Burns himself, saying, "As Bill says: 'Good intelligence delivered with honesty and integrity, is America's first line of defense.'" 
Mr. Biden added: "Since his first day on the job, Bill has demonstrated the meaning behind those words. Working in lockstep with Director of National Intelligence Avril Haines, Bill has harnessed intelligence to give our country a critical strategic advantage."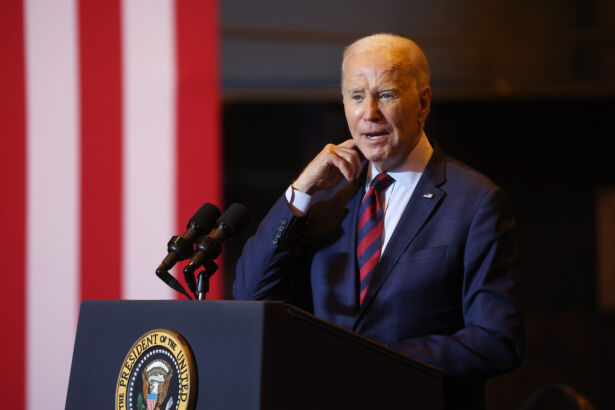 Mr. Burns, 67, a career diplomat, became CIA director on March 19, 2021. As a candidate nominated for the CIA post by Mr. Biden, he was unanimously approved by the U.S. Senate.
The position in the Cabinet is largely ceremonial in that it does not confer on or invest Mr. Burns with any new authority. But, as well, as a Cabinet member, he will now participate in Cabinet meetings that include top secretaries and other officials in the administration. 
Of particular importance is that with Mr. Burns in the cabinet, he will be part of a Cabinet intelligence triad that includes the president, Director of National Intelligence Avril Haines, and himself. 
Prior to the CIA, Mr. Burns held the position of president of the Carnegie Endowment for International Peace from 2014 through 2021.  Mr. Burns served in the U.S. Foreign Service for 32 years before retiring in 2014.
While in the Foreign Service, roles in which Mr. Burns served included executive secretary of the State Department, ambassador to Jordan (1998-2001), assistant secretary of state for Near East affairs (2001-2005), ambassador to Russia (2005-2008), and undersecretary of state for political affairs (2008-2011).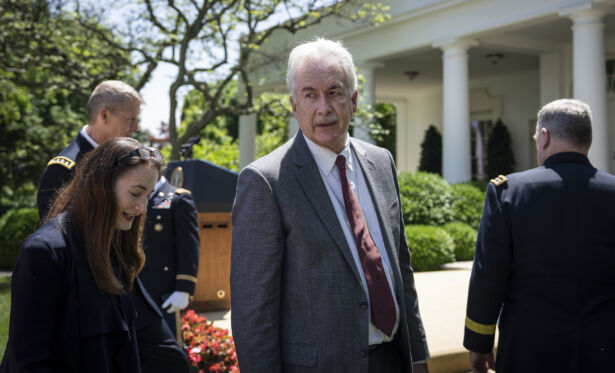 On being named to the president's Cabinet, Mr. Burns issued a statement.
"The President's announcement today recognizes the essential contributions to national security the Central Intelligence Agency makes every day, and reflects his confidence in our work," Mr Burns said.
"I am honored to serve in this role, representing the tremendous work of our intelligence officers.  It is also an honor to serve alongside our exceptional intelligence community colleagues, under the leadership of DNI Avril Haines."
Met Epstein, but 'No Relationship' 
But Mr. Burns has been involved in a bit of controversy.  This past spring, the Wall Street Journal, citing private calendar entries and emails, reported that in 2014, while he served as deputy secretary of state in the Obama administration, he had three meetings scheduled with Jeffrey Epstein after the financier had been convicted of sex crimes. 
One of the meetings was scheduled for a law office in Washington, D.C., and the other two for Epstein's townhouse in Manhattan. 
The CIA provided a statement on the revelations, confirming that Mr. Burns had met with Epstein.
"Director Burns recalls being introduced by a mutual friend in Washington, DC, and then met with him once briefly in New York City, about a decade ago as the Director was preparing to leave government service," said CIA spokesperson Tammy Kupperman.
"The Director did not know anything about him, other than he was introduced as an expert in the financial services sector and offered general advice on transition to the private sector. The Director does not recall any further contact, including receiving a ride to the airport. They had no relationship."
From The Epoch Times