Top Biden administration official Sam Brinton is reportedly no longer working for the Department of Energy (DOE) after the self-described gender-fluid Deputy Assistant Secretary of Nuclear Energy was accused of luggage theft twice this year.
"Sam Brinton is no longer a DOE employee," a Department of Energy spokesperson told news outlets on Monday. "By law, the Department of Energy cannot comment further on personnel matters."
In a statement to Fox News, a DOE spokesperson also noted that Brinton "was not a Biden official." It was not immediately clear if Brinton had resigned or had been fired and the department did not provide further clarity on the matter.
The Epoch Times has contacted the Department of Energy for further comment.
The former deputy assistant secretary was placed on leave by the department in November after being charged with stealing luggage at Minneapolis–St. Paul International Airport on Sept. 16, according to court documents, which show that Brinton also admitted to the theft.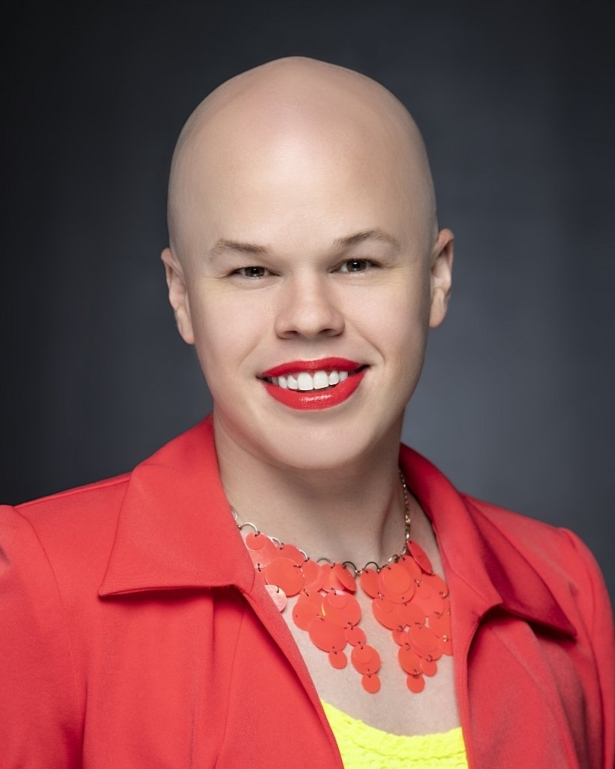 Brinton Says Theft Was an Accident
According to law enforcement officers at the airport, a woman arriving from New Orleans said she had checked her Vera Bradley suitcase but that it had not arrived on the carousel after she landed in Minnesota, despite being scanned as arriving at the airport.
The bag itself and the items inside were worth an estimated $2,325, according to officials.
Video footage later showed that a "white male adult wearing a white T-shirt with a large rainbow-colored atomic nuclear symbol design" picked the bag up from the carousel before removing the tag from the bag and leaving the area, according to a detective's declaration.
Brinton had arrived at the airport on a flight from Washington roughly 20 minutes before removing the woman's bag from the carousel, court documents showed.
Despite having not checked in any baggage, Brinton initially denied stealing the bag and instead told police that it was an accident and that he had mistaken the bag for his own.
Brinton was subsequently charged with felony theft and faces up to five years behind bars and a fine of up to $10,000 if convicted.
At the time, a DOE spokesperson told The Epoch Times in an emailed statement: "Sam Brinton is on leave from DOE, and Dr. Kim Petry is performing the duties of Deputy Assistant Secretary of Spent Fuel and Waste Disposition."
Brinton is due in court on Dec. 19 in Hennepin County, Minnesota.
The spokesperson did not state if Brinton, who was on a $178,063 yearly salary according to The National Pulse, was placed on paid or unpaid leave.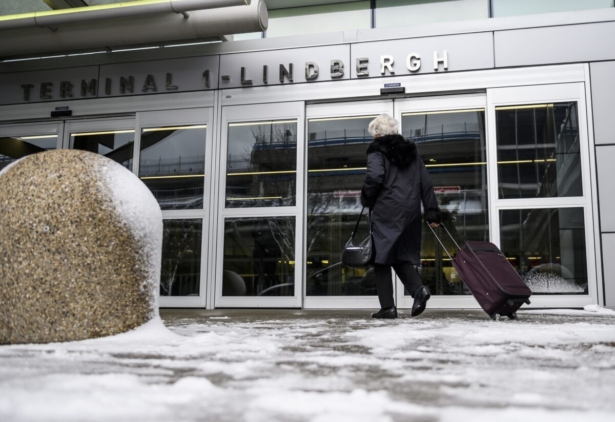 Brinton Accused of Second Theft
Brinton was also accused of having stolen another piece of luggage at Harry Reid International Airport near Las Vegas in July. That came after a police officer recognized the former government employee from news articles pertaining to the first luggage theft and promptly issued a felony warrant for Brinton.
The charge is reportedly for grand larceny for items worth between $1,200 and $5,000, which included jewelry, clothing, and makeup, according to police.
According to the arrest warrant, police said that they can clearly see and identify Brinton on a security camera taking the woman's gray luggage from a baggage carousel at the Las Vegas airport on July 6 and leaving the airport with it.
On Dec. 6, 16 House Republicans, led by Rep. Andrew Clyde of Georgia, called on Energy Secretary Jennifer Granholm to remove Brinton, writing in a letter (pdf): "We implore you to set aside petty politics and appoint only the most qualified and dedicated individuals to influence America's energy sector."
Zachary Stieber and Bryan Jung contributed to this report.
From The Epoch Times