President Joe Biden warned Russia's leadership that they should not use nuclear weapons in Ukraine and said Moscow would face unspecified consequences.
"Don't. Don't. Don't," Biden told CBS's "60 Minutes" in an excerpt of a rare one-on-one interview Sunday. He issued that response to a question fielded by CBS reporter Scott Pelley about what he would say to Putin if he is considering using nukes during the months-long conflict.
"You will change the face of war unlike anything since World War II," Biden said.
When asked about what the United States might do in response, Biden declined to elaborate.
"You think I would tell you if I knew exactly what it would be? Of course, I'm not gonna tell you. It'll be consequential," the 46th president said. "They'll become more of a pariah in the world than they ever have been. And depending on the extent of what they do will determine what response would occur."
Putin has said Moscow would respond more forcefully if its troops were put under further pressure, raising concerns among some western officials that he could at some point use unconventional means like small nuclear or chemical weapons. However, Putin and other top Kremlin officials have repeatedly said Russia is not considering using nuclear weapons.
It comes amid reports of Ukrainian advances to retake territory that was seized by Russian forces earlier this year. Western defense officials have claimed Kyiv is gaining ground and has forced Russian troops back into Russia.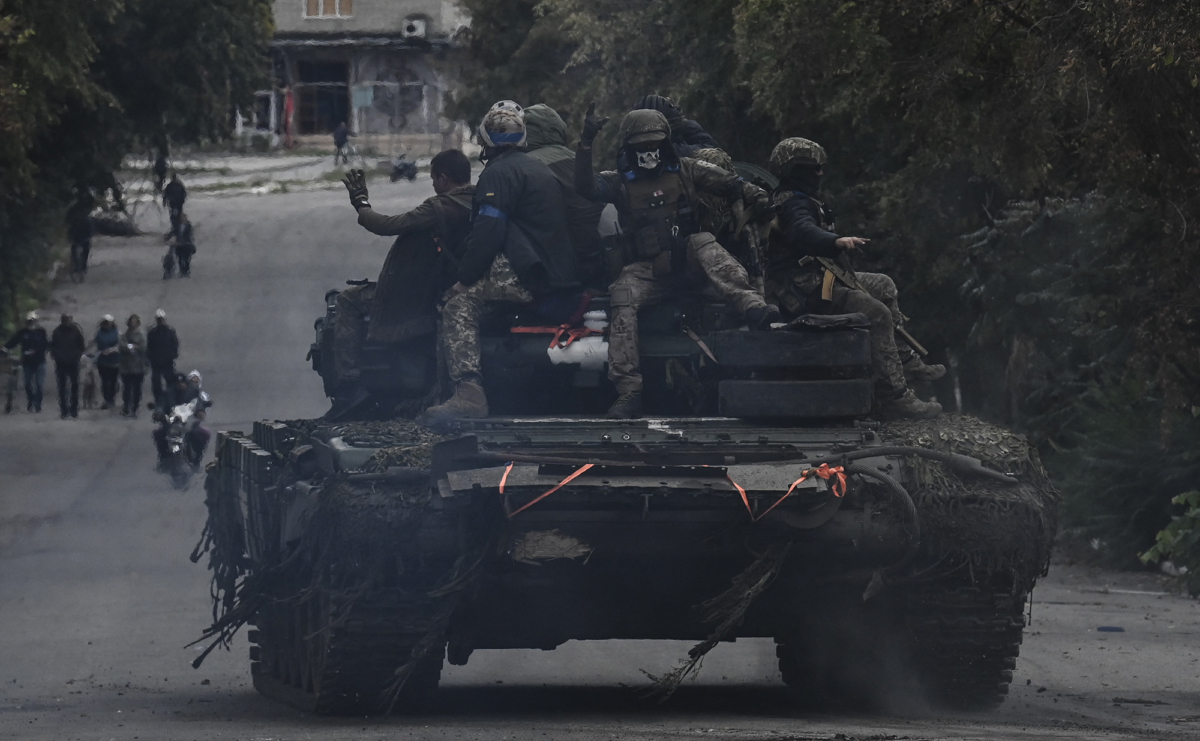 "It's brilliant. I think it has really far-reaching implications potentially, but let's be cautious," United Kingdom Gen. Sir Richard Shirreff told Fox News. "They've achieved great success. They have to maintain their success. Equally, they have to be ready for the Russians to reorganize and counter-attack."
As it has received billions of dollars in military aid from the United States and European nations, Ukraine recently launched a major offensive to recapture territory in the south, where it hopes to trap thousands of Russian troops cut off from supplies on the west bank of the Dnipro River, and retake Kherson. Kherson is the only large Ukrainian city Russia has captured intact since the start of the war.
In an intelligence update on Twitter, Britain's Ministry of Defence said that Russia had launched several thousand long-range missiles against Ukraine since the start of the invasion. Those strikes, the ministry has said, have struck targets including an electricity grid and a dam.
"As it faces setbacks on the front lines, Russia has likely extended the locations it is prepared to strike in an attempt to directly undermine the morale of the Ukrainian people and government," the ministry said.
Reuters contributed to this report.
From The Epoch Times