After a gunman killed 18 people in Maine, President Joe Biden issued a statement calling for more gun control measures, prompting a Second Amendment advocacy group to denounce his remarks as a "disgusting politicization of a tragedy."
The suspect in Wednesday night's mass shooting in Lewiston is Robert Card, who at the time of reporting remained at large as authorities searched forests, waterways, and small towns while many Maine residents sheltered in place.
Police said Mr. Card, a U.S. Army reservist, should be considered armed and dangerous and should not be approached, while arrest warrants were issued for him for eight counts of murder.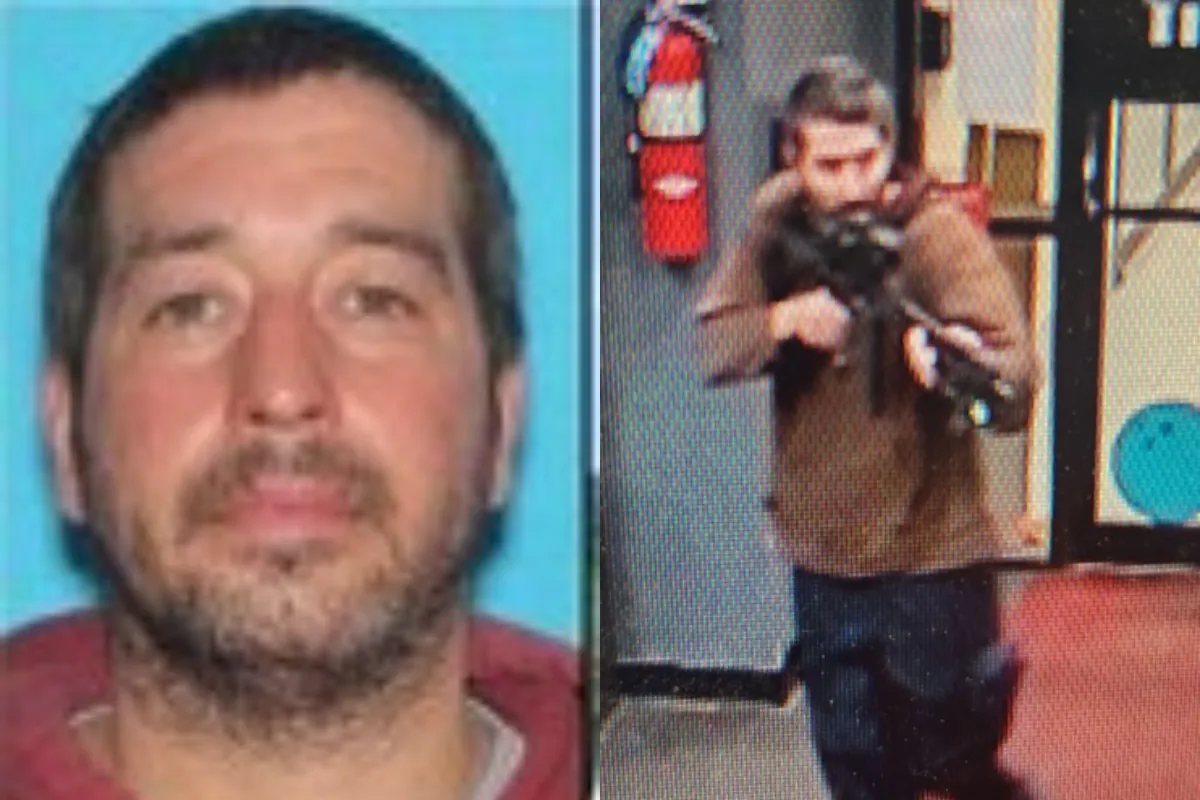 Maine State Police Col. William Ross told a press conference on Thursday morning that "the reason it's eight counts is because ten people have not yet been identified."
Police said that mental health issues may have been a factor.
Maine Gov. Janet Mills vowed to do everything necessary to catch Mr. Card and "seek full justice for the victims and their families."
Elsewhere, President Biden ordered the flag to be flown at half-staff at the White House and expressed condolences to the families of the victims—and then used the opportunity to push for more gun control.
'Simply Not Enough'
In his statement, President Biden said the country was in mourning after yet another mass shooting.
It was the 36th mass killing in the United States so far this year, according to a database maintained by The Associated Press and Northeastern.
"Far too many Americans have now had a family member killed or injured as a result of gun violence. That is not normal, and we cannot accept it," the president said.
He then switched focus to gun control laws, touting the Bipartisan Safer Communities Act that he signed into law, as well as the two dozen or so executive actions he's taken restricting firearm ownership.
He also mentioned the recent establishment of the White House Office of Gun Violence Prevention, before adding that all these measures are "simply not enough."
He then urged Republican lawmakers to work with Democrats to adopt new gun control legislation.
"Today, in the wake of yet another tragedy, I urge Republican lawmakers in Congress to fulfill their duty to protect the American people," he said.
"Work with us to pass a bill banning assault weapons and high-capacity magazines, to enact universal background checks, to require safe storage of guns, and end immunity from liability for gun manufacturers," he added.
Vice President Kamala Harris issued a statement of her own, adding "red flag" laws to the list.
And then White House press secretary Karine Jean-Pierre signal-boosted her bosses' call for tougher gun laws, telling a press conference that "now is the time to find common ground" on passing more laws to "keep guns out of the hands of criminals and dangerous individuals who have no business being armed with a weapon of war."
While Ms. Jean-Pierre did not elaborate on what she meant by "weapons of war," her remarks (and those of her bosses) were met with a critical reaction by Second Amendment advocates.
'Another Disgusting Politicization'
The Gun Owners of America, a gun rights advocacy group, took to social media to denounce what it saw as the Biden administration exploiting a tragedy for political ends.
"Another disgusting politicization of a tragedy by the Biden Administration," the group said in a post on X.
"NONE of these gun control measures would stop a murderer intent on committing heinous acts of mass public violence," it added.
Surveillance images of the gunman show that he was carrying what appears to be an AR-type rifle, which President Biden and others have often labeled as an "assault weapon."
However, FBI data on the types of weapons used in homicides in America show that rifles account for less than 3 percent of murders, with knives and other cutting instruments accounting for over 10 percent.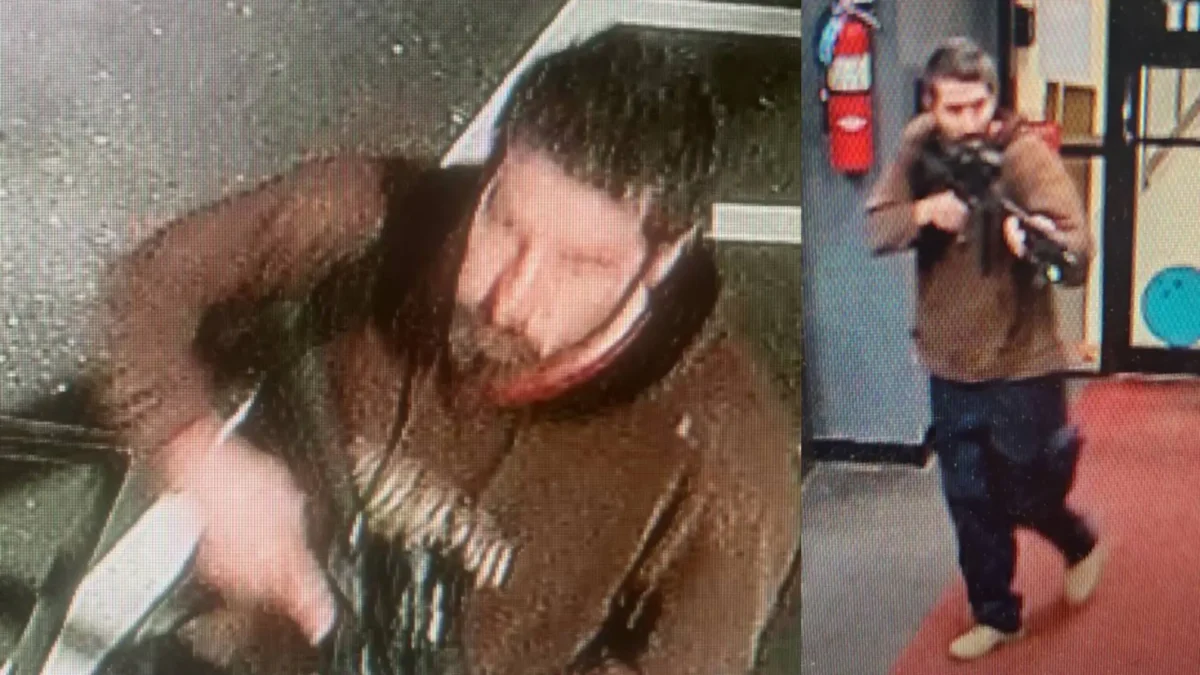 Gun rights advocates generally acknowledge the tragic number of people killed each year using guns, which is roughly 10,000. But they also argue that gun control activists focus almost exclusively on the tragic numbers of deaths while ignoring the many more lives saved by guns.
According to the 2021 National Firearms Survey (pdf) published by Georgetown University, there were an estimated 1.67 million instances in which a person used a firearm in defense of self or others.
Even though handguns are the most common type of firearm used for self-defense, AR-15s or similarly styled rifles have been owned by over 30 percent of gun owners, or around 24.6 million individuals.
Last year, after a mass shooting at a Walmart in Virginia, President Biden called for "much stricter gun laws," saying he planned to push a ban on "assault weapons" and calling the idea of allowing "semiautomatic weapons" to be available for purchase "sick."
As for adopting red flag laws (also known as extreme risk protection orders, or ERPO) which President Biden once again called for on Thursday, the evidence of their utility appears largely inconclusive.
While some studies, like one from the Coalition to Stop Gun Violence (pdf) and another from the University of Michigan's Institute for Firearm Injury Prevention, claim that ERPOs can help reduce suicides and mass shootings, research from the RAND Corporation found the evidence inconclusive.
While gun control advocates have touted red-flag laws as a powerful tool to reduce violent crime, gun rights advocates have argued that such laws won't be effective at reducing crime but will only make law-abiding citizens more vulnerable by reducing their access to tools they can use to defend themselves and their families.
"You're taking away someone's property and means of self-defense," Richard Mack, a former Arizona sheriff who heads the pro-gun Constitutional Sheriffs and Peace Officers Association, told PBS.
Others argue the problem isn't guns but the lack of institutionalization of the mentally ill.
"The reality is that absent institutionalization of disturbed individuals, such persons presenting actual threats to society will remain a threat even after seizing their firearms, as they will still have the ability to use a knife, motor vehicle, or countless other potentially lethal items to commit mass murder," some two dozen conservative South Dakota lawmakers wrote in a 2019 letter advocating against red-flag laws.