President Joe Biden said on Thursday that he has not been "directly" engaged in the negotiations to avert a potentially crippling rail strike, contradicting White House Press Secretary Karine Jean-Pierre who repeatedly insisted that the president has been "directly" involved.
Speaking to reporters outside a fire station on Nantucket Island, Massachusetts, on Nov. 24, Biden said his administration has been involved in the talks between rail worker unions and railroads but that he, personally, has not yet engaged on the matter.
"My team has been in touch with all the parties, and in [a] room with the parties and I have not directly engaged yet because they're still talking," Biden said.
Asked to comment on what's holding up a settlement, Biden declined to say "because it's in the middle of negotiations still."
Biden's remark stands in contrast to repeated statements by the White House press secretary, who during a Nov. 22 briefing was asked pointedly whether the president was "talking to any of the parties" currently engaged in negations.
"The President is indeed involved directly, but I don't want to get into details at this time. But he has been involved," Jean-Pierre replied.
A reporter then asked Jean-Pierre to comment on a remark by SMART Transportation Division President Jeremy Ferguson earlier that day, who was quoted as saying that there had been "no real engagement" from the administration in the talks.
"I just said the President has been directly involved. He's been in touch. The administration, more broadly, has been in touch with respective parties. Secretary Walsh, as I mentioned yesterday, has been in touch," she replied.
Pressed further by a reporter to explain exactly how Biden has been involved in the talks "given that one of the union presidents is saying he hasn't seen any real engagement," Jean-Pierre insisted on the president's direct involvement.
"This is the third time I'm saying he's been directly involved," she replied, adding that she wouldn't provide any more details at this time.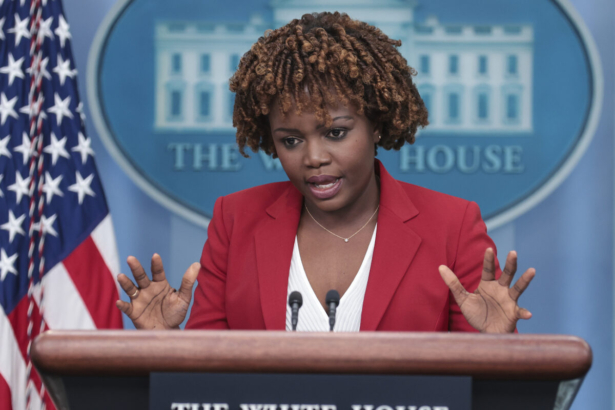 Groups Call for Biden Involvement to Avert Rail Strike
It comes as more than 300 groups, including the National Retail Federation and the National Association of Manufacturers, urged Biden last month to get involved to help avoid a potentially crippling rail strike.
A potential rail strike and ensuing shutdown could freeze nearly 30 percent of U.S. cargo shipments, impede supplies of food and fuel, cause transportation snarls, stoke inflation, and cost the U.S. economy about $2 billion per day.
Several of the groups that earlier called for Biden's intervention in the talks renewed their appeals earlier this week, calling for the president and Congress to get involved quickly to avert a rail traffic stoppage ahead of the holidays.
On Monday, workers at the largest U.S. rail union voted against a tentative deal with carriers reached in September, bringing to four the total number of unions to reject the preliminary agreement and raising the possibility of a strike.
Unless a new deal is reached, starting on Dec. 9, rail union members will be allowed to go on strike while rail carriers can lock out workers.
A strike by any of the four rail unions that have rejected proposed deals with carriers would mean that the other eight rail unions that have ratified agreements would join the striking workers on picket lines.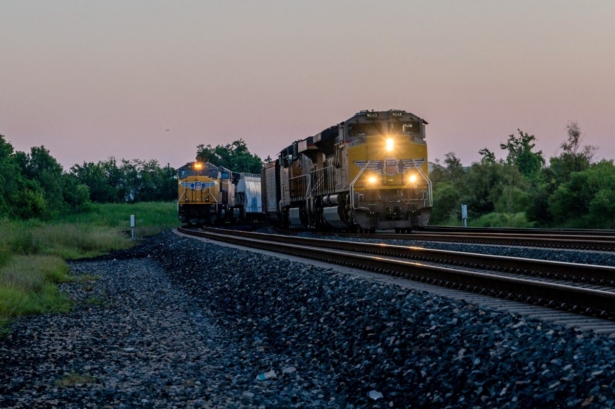 Paid Sick Leave a Key Sticking Point
The initial agreement caps health care costs for rail workers, grants them an additional personal day off, and gives them a 24 percent pay raise over five years.
The provisional deal also features changes to railroads' strict attendance policies, giving workers the opportunity to miss work for medical reasons without facing penalties.
Railroads have called the tentative contract the most generous in modern history, while some union members have said that's not good enough.
A key sticking point is paid sick leave, which is absent in the tentative deal. Unions have asked for 15 paid sick days while the carriers have settled on one personal day off.
Unions have said paid sick leave long overdue while railroads maintain that unions have agreed to forego paid sick time in favor of higher pay and short-term disability benefits.
In the event of a strike, Congress could step in and take a range of measures under the Railway Labor Act, including extending the status quo or imposing contract terms.
The Biden administration helped avert a service cutoff by hosting last-minute contract talks in September that led to the tentative deal.
Reuters contributed to this report.
From The Epoch Times