President Joe Biden has expressed support to the United Auto Workers union and its unionization effort for carmakers Tesla and Toyota in a speech last week, also using the opportunity to challenge former President Donald Trump.
Speaking to protesting UAW workers in Belvidere, Illinois, President Biden was rallying support for his reelection campaign amid polls indicating his dwindling popularity. He mentioned the former president, saying, "I hope you guys have a memory. Where I come from, it matters."
President Biden reminded workers that President Trump, the frontrunner for the Republican presidential nomination, had visited a nonunion factory in Michigan in September while he had joined a picket line with striking UAW workers.
Donning a red UAW T-shirt, President Biden congratulated Shawn Fain, the head of the UAW, and highlighted the tentative contract agreements between the union and Detroit's Big Three Automakers that ended a nearly 45-day strike.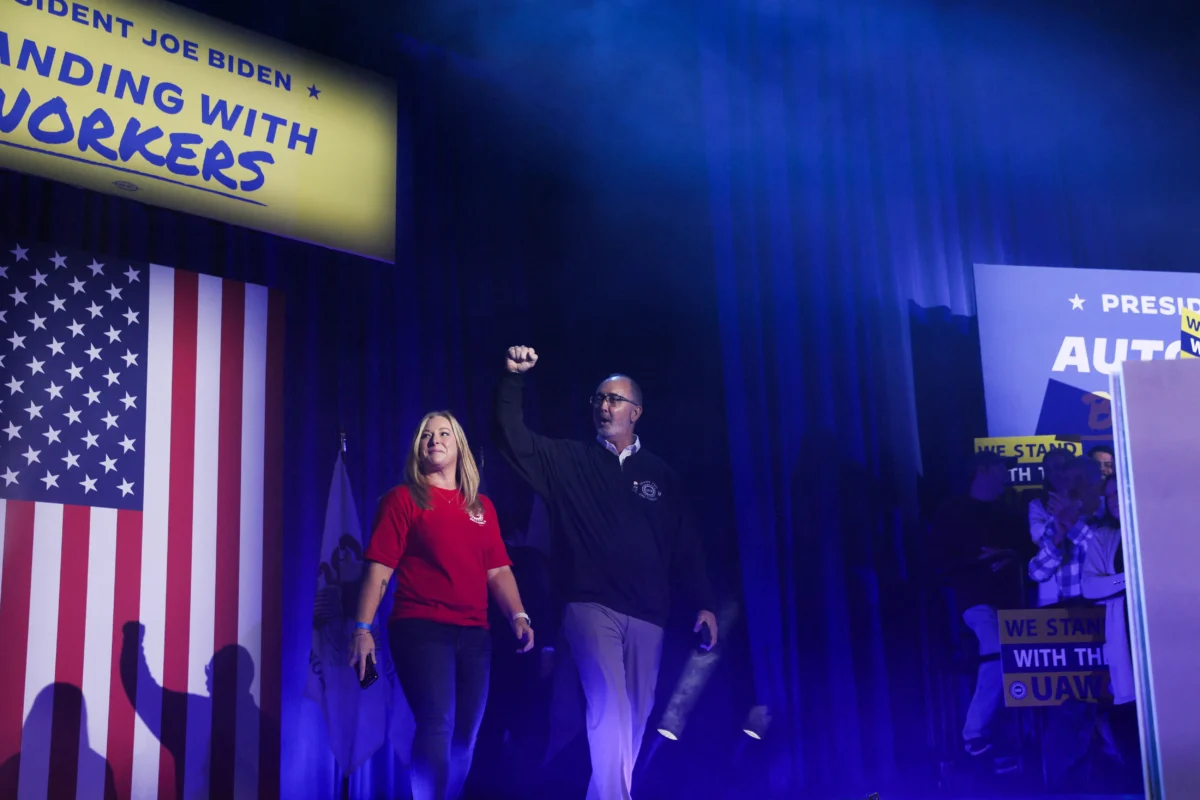 "I want this type of contract for all autoworkers," President Biden said in Belvidere.
En route to the event, President Biden told reporters that he "absolutely" supports the UAW's efforts to unionize Tesla and Toyota workers.
In response to his remarks, Toyota said it wants to "foster positive morale" and boost productivity in its workforce. "The decision to unionize is ultimately made by our team members," the Japanese automaker said in a statement.
Tesla did not immediately respond to a request for comment on the remark by President Biden, who has backed UAW efforts in other speeches.
Mr. Fain previously said the union would seek to organize the nonunion workforces in the U.S. plants of foreign carmakers. Union leaders have signaled that Toyota could be one of the first to face those efforts, especially at its sprawling Georgetown, Kentucky, plant.
Labor leaders and Democratic officials said an endorsement from the UAW for President Biden is expected after the union's members approve their tentative contract agreements, which dramatically raised pay for auto workers and ended a strike targeting General Motors, Ford, and Stellantis, the maker of Jeep, Dodge, and Ram vehicles.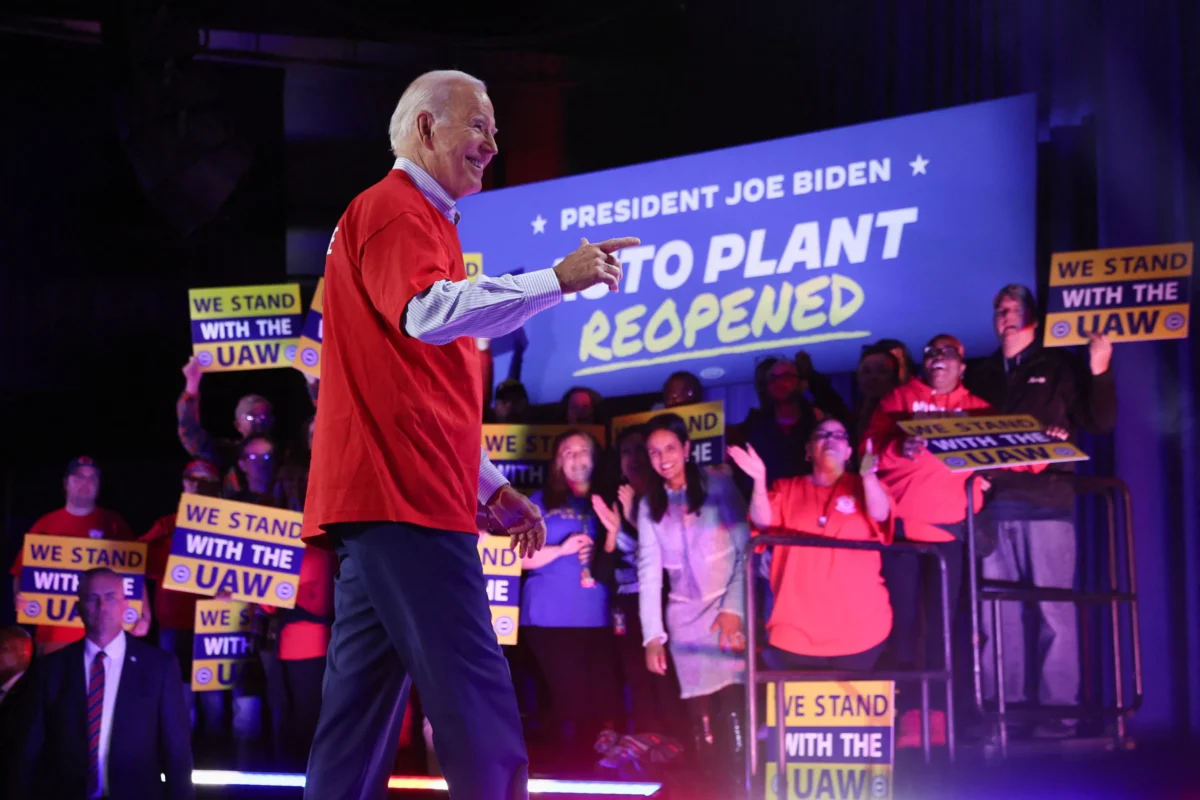 Union Deal
The tentative deals have been described as a "historic" win for the union—but there has been some debate about how the agreements will impact the auto industry and consumers.
"The D3 [Detroit Three] will be under enormous pressure to find new ways to cut labor costs. Over time they might increase production in Canada or Mexico. They might introduce more automation and robots in their plants," automotive industry expert and founder of Autoline John McElroy previously told The Epoch Times.
All of the three deals give workers 25 percent general pay raises with 11 percent upon ratification. With cost of living pay, the raises will exceed 30 percent by the time the contracts end on April 30, 2028. Workers hired after 2009 without defined benefit pensions will get 10 percent annual company contributions to 401(k) plans, and they'll get $5,000 ratification bonuses.
The average new car price has soared roughly 25 percent since the pandemic struck three years ago, and now the new deals could further increase car prices in the future. The strike by union workers, while limited, also shut down several major assembly plants that cost the industry billions of dollars.
"Consumers will not benefit from these contracts in that they significantly raise labor costs for GM, Ford, and Stellantis who will try to pass these costs onto consumers. Other automakers might also take advantage of this to raise their prices too," Mr. McElroy said.
Ford said earlier that its deal with the union would raise labor costs by $850 to $900 per vehicle.
A total of 3,087 workers at Ford's Michigan Assembly Plant in Wayne voted in favor of the deal and 683 were against it, the union said.
UAW members began striking against Ford, General Motors, and Stellantis in September after failing to reach a deal on a new labor contract by the Sept. 14 deadline.
After the deal, Toyota announced that it plans to increase wages of nonunion factory workers.
Reuters and Joe Gomez contributed to this report.