WASHINGTON—President Joe Biden signed a proclamation on Tuesday to establish a national monument in honor of Emmett Till, a 14-year-old African-American boy whose murder in 1955 marked a watershed moment in the civil rights movement.
"When I was preparing these remarks, quite frankly—and my colleagues will understand this—I found myself trying to temper my anger," Mr. Biden said at the beginning of his remarks at a White House event.
"I'm not joking. I can't fathom. I can't fathom what it must have been like. It's hard to believe I was 12 years old," he said, calling Emmett's lynching 68 years ago "barbaric."
The announcement came on July 25, which would have been Emmett's 82nd birthday.
Emmett had just turned 14 years old when he traveled from Chicago to Mississippi to visit relatives in August 1955. He was kidnapped from his great-uncle's home in the middle of the night.
He was beaten and shot to death after allegedly wolf-whistling at Carolyn Bryant Donham, a 21-year-old white woman working at her family store in Money, which is bordered to the west by the Tallahatchie River.
The woman's husband, Roy Bryant, and his half-brother, J.W. Milam, were charged with Emmett's murder. The two men, however, were found not guilty by an all-white jury in September 1955. A few months later, the suspects admitted to the lynching in an article in Look magazine.
Emmett's mutilated body was discovered in the Tallahatchie River days after his kidnapping. As news of the murder spread, it ignited outrage and horror across the nation.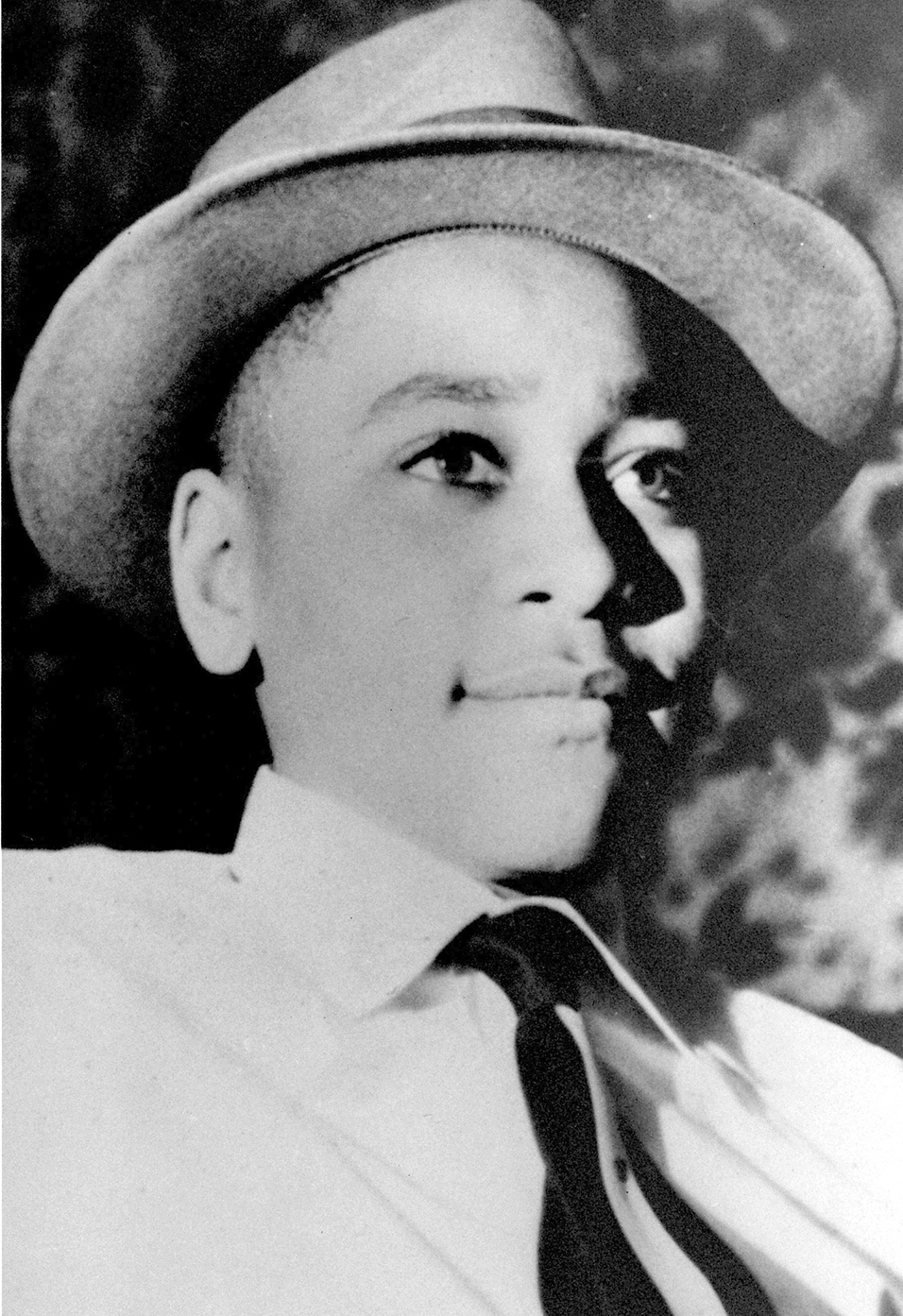 When his body was transported to Chicago, his mother, Mamie Till-Mobley, insisted on an open-casket funeral. Pictures taken from the funeral disturbed many, fueling the civil rights movement—a nationwide movement calling for an end to racial segregation and exclusion and for equal rights for African Americans.
Mrs. Bryant Donham, who accused the black teenager of whistling at and accosting her, died in April this year at the age of 88.
According to The New York Times, she stood by her prior account of events in an unpublished memoir that surfaced last year, though she stated she tried to stop her husband from harming Emmett.
"He came in our store and put his hands on me with no provocation," she wrote. "Do I think he should have been killed for doing that? Absolutely, unequivocally, no!"
The new monument, according to the White House, "will protect places that tell the story of Emmett's too-short life and racially-motivated murder, the unjust acquittal of his murderers, and the activism of his mother, Mamie Till-Mobley, who courageously brought the world's attention to the brutal injustices and racism of the time, catalyzing the civil rights movement."
The monument will comprise three separate sites in two states, according to the White House, including Roberts Temple Church of God in Christ in Bronzeville, a historically black neighborhood in Chicago, which was the site for the funeral of Emmett in September 1955.
The memorial in Mississippi will include Graball Landing, which is thought to represent the location where Emmett's body was recovered from the Tallahatchie River. The third location is the Tallahatchie County Second District Courthouse in Sumner, Mississippi, location of the murder trial.
This will be the fourth new national monument created by the president since assuming office.
"The designation reflects the Biden-Harris Administration's work to advance civil rights and commitment to protecting places that help tell a more complete story of our nation's history," the White House stated.
Emmett's cousin and best friend, Rev. Wheeler Parker Jr., attended the White House event on Tuesday. He was in the room with Emmett when he was kidnapped in Mississippi.
Controversy Over Black History
During his speech before the signing of the proclamation, Mr. Biden criticized Republicans for banning books and denying history.
"We can't just choose to learn what we want to know. We have to learn what we should know. We should know about our country. We should know everything—the good, the bad, the truth of who we are as a nation."
Mr. Biden's announcement came after a controversy erupted last week over how black history should be taught in Florida schools.
On July 19, the Florida State Board of Education approved new guidelines for teaching black history in schools, drawing criticism from Vice President Kamala Harris.
"They dare to push propaganda to our children," Mrs. Harris said on July 21 in Jacksonville, Florida.
The new standards included a controversial provision that said instruction should include "how slaves developed skills which, in some instances, could be applied for their personal benefit."
Florida Governor and Republican presidential candidate Ron DeSantis has long accused Democrats of liberal indoctrination in schools.
"Democrats like Kamala Harris have to lie about Florida's educational standards to cover for their agenda of indoctrinating students and pushing sexual topics onto children," he wrote on Twitter in response to Ms. Harris's speech.
Mr. Biden's proclamation "comes at an important moment," said White House press secretary Karine Jean-Pierre on July 24.
During a press briefing, she stated that "we've witnessed extreme officials in Florida and across the country lie about American history" in recent months.
"It's inaccurate, insulting," she said. "The Biden-Harris administration will continue to speak out against hateful attempts to rewrite our history and strongly oppose any actions that threaten to divide us and take our country backwards."
From The Epoch Times