President Joe Biden will hold his first press briefing as president by the end of March, the White House said Friday.
Pressed on why Biden has not held a press conference yet, in contrast to most other modern presidents since President Ronald Reagan, White House press secretary Jen Psaki said he does answer questions several times a week.
"He took questions actually twice yesterday, which is an opportunity for people covering the White House to ask him about whatever news is happening on any given day. We look forward to holding a full press conference in the coming weeks before the end of the month, and we are working on setting a final date for that. As soon as we do, we will let you know," she told reporters in Washington.
"This president came in during a historic crisis, two historic crises, a pandemic like the country had not seen in decades, and an economic downturn that left 10 million people out of work. So I think the American people would understand if his focus and his energy and his attention has been ensuring we secure enough vaccines to vaccinate all Americans, which we will do by the end of May, and then pushing for a rescue plan that will provide direct checks to almost 160 million Americans. That is where his time and energy and focus has been," she added.
A reporter noted that in most cases that Psaki is referring to, Biden takes only one or two questions—a big difference from former President Donald Trump, who was known to take a dozen or more during interactions with the press outside formal press conferences.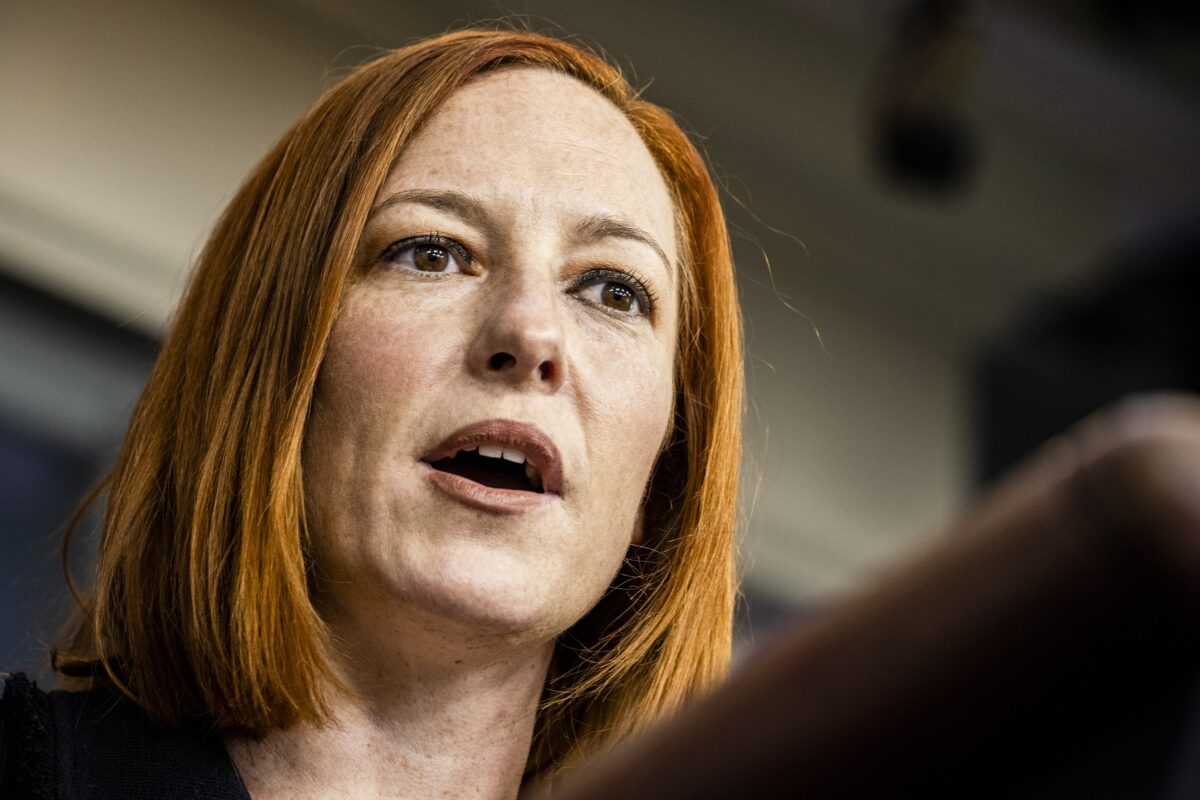 "Those sprays though, are not an ideal form for us to be asking questions. He can't hear us at the time. We get maybe two questions and get shuffled out. Why hasn't he answered questions from the press at this point, is it just that he's too busy?" the reporter asked.
"He has answered questions, I believe the count is almost 40 times, and his focus, again, is on getting recovery and relief to the American people. He looks forward to continuing to engage with all of you and to other members of the media who aren't here today, and will look forward to letting you know as soon as that press conference is set," Psaki said.
On Wednesday, the press secretary had declined to set an exact date for Biden's first press conference.
Biden's 15 predecessors held solo press briefings within 33 days of their respective presidencies.
Tom Ozimek contributed to this report. 
From The Epoch Times