President Joe Biden will meet with Ukrainian President Volodymyr Zelenskyy during the Hiroshima Summit, the White House said.
The meeting will happen in the afternoon of May 21 local time.
"We do expect that the president will have a bilateral meeting with President Zelenskyy … In that meeting, the president will continue to reiterate the United States' firm and resolute support for Ukraine going forward," a senior administration official said Saturday during a background call.
Leaders from G7 countries, including the United States, Japan, the United Kingdom, France, Germany, Canada, and Italy are having a summit in Hiroshima, Japan. Zelenskyy arrived on Saturday to talk with the leaders.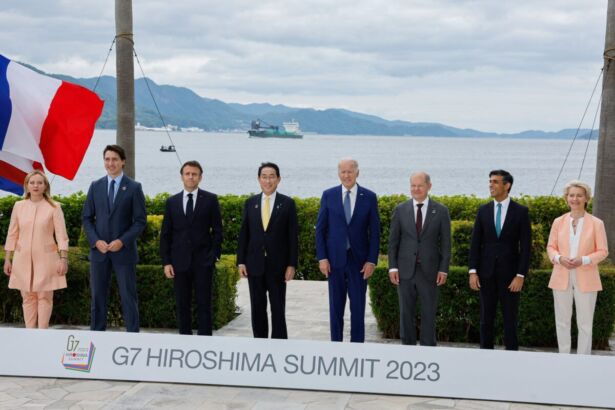 The G7 vowed to intensify the pressure in its joint statement Saturday.
"Russia's brutal war of aggression represents a threat to the whole world in breach of fundamental norms, rules and principles of the international community. We reaffirm our unwavering support for Ukraine for as long as it takes to bring a comprehensive, just and lasting peace," the group said.
Politico reported that the Biden administration will announce a new military aid package of $375 million for Ukraine after the Biden–Zelenskyy meeting.
The senior White House official didn't confirm or deny the report.
"The only thing I would say is [it] should not come as a surprise to anybody that PDA (Presidential Drawdown Authority) packages will continue to flow to Ukraine," the official said.
PDA authorizes the president to transfer articles and services from U.S. stockpiles without congressional approval during an emergency.
Green Light on Joint F-16 Training
Biden told his G-7 counterparts on Friday that the United States will support a joint effort to train Ukrainian pilots on fourth-generation fighter aircraft.
As part of the decision, the United States will permit its Western allies to supply Ukraine with fighter jets, which include U.S.-made F-16s.
"The United States and our allies and partners have focused on providing Ukraine with the systems, weapons, and training that it needs to conduct offensive operations this spring and summer," National security adviser Jake Sullivan told reporters.
"We have turned to discussions about improving the Ukrainian Air Force as part of our long-term commitment to Ukraine's self-defense," he added.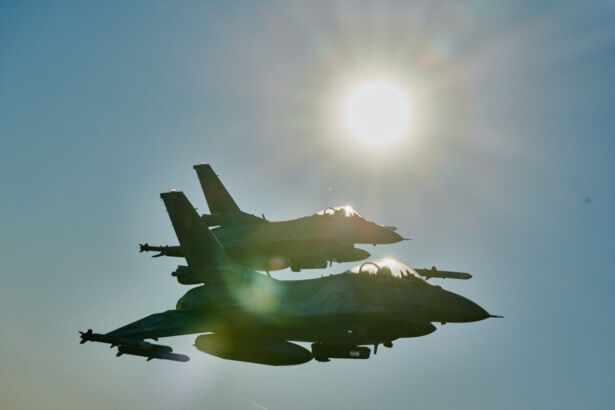 Biden previously ruled out the possibility of the United States providing Ukraine with F-16 fighter jets. Ukraine has been pushing its allies for advanced warplanes to help defend its airspace, but the United States and its partners had feared this could lead to further escalation with Russia.
The green light on F-16 training is the latest shift by the Biden administration as it moves to arm Ukraine with more advanced and lethal weaponry, following earlier decisions to send rocket launcher systems and Abrams tanks. The United States has insisted that it is sending weapons to Ukraine to defend itself and has discouraged attacks by Ukraine into Russian territory.
"We've reached a moment where it is time to look down the road again to say what is Ukraine going to need as part of a future force, to be able to deter and defend against Russian aggression as we go forward," Sullivan said.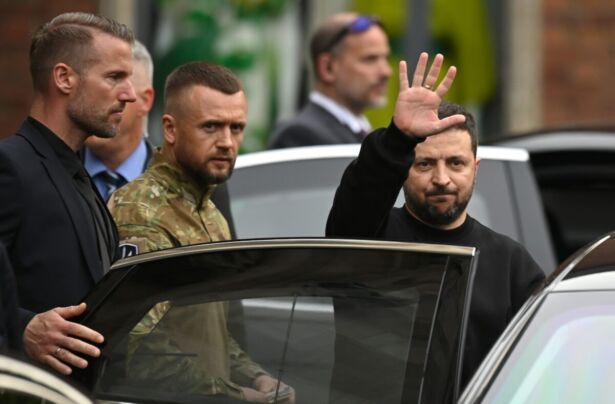 Biden's decisions on when, how many, and who will provide the fourth-generation F-16 fighter jets will be made in the months ahead while the training is underway, Biden told leaders.
British Prime Minister Rishi Sunak welcomed Biden's move and said that his nation will work with the United States, the Netherlands, Belgium, and Denmark "to get Ukraine the combat air capability it needs."
Ukrainian President Volodymyr Zelenskyy, who is traveling to Japan on Saturday for the summit, said he believed the United States' "historic decision" will "greatly enhance our army in the sky."
"I count on discussing the practical implementation of this decision at the G7 summit in Hiroshima," Zelenskyy stated on Twitter.
Emel Akan, Aldgra Fredly, and The Associated Press contributed to this report.
From The Epoch Times