Chris Magnus has submitted his resignation from the role of U.S. Customs and Border Protection (CBP) Commissioner, the White House announced late Saturday, amid record numbers of illegal immigrants entering the United States from Mexico.
President Joe Biden accepted the resignation, White House Press Secretary Karine Jean-Pierre said in a statement.
"President Biden appreciates Commissioner Magnus' nearly forty years of service and the contributions he made to police reform during his tenure as police chief in three U.S. cities," the statement reads. "The President thanks Mr. Magnus for his service at CBP and wishes him well."
The resignation letter from Magnus (pdf) offered no reason why he is leaving his post. In the letter, he said he was grateful to have served in the role, and that his resignation is effective immediately.
Magnus also it has been "a privilege and honor" to be part of the administration and wished the administration the "very best going forward."
A day earlier, Los Angeles Times reported that Magnus told the outlet he had been asked on Wednesday by Homeland Security Secretary Alejandro Mayorkas to step down or be fired but refused. The CBP is an agency housed within the Department of Homeland Security (DHS).
Magnus told LA Times that on Thursday, John Tien, deputy secretary of the DHS, also advised Magnus the same thing.
"I expressed to him that I felt there was no justification for me to resign when I still cared deeply about the work I was doing and felt that that work was focused on the things I was hired to do in the first place," Magnus said.
By Friday, Magnus noted that his access to his official Twitter account was blocked.
The Epoch Times has contacted the DHS for comment.
Some Republicans Also Sought Magnus Replacement
At the start of November, more than a dozen House Republicans sent a letter to Biden asking for Magnus to resign. The lawmakers cited a report from Politico, which had reported that "five current administration officials who work with Magnus described him as unengaged in his job, saying he often failed to attend White House meetings on the situation on the border, badmouthed other agencies to colleagues and superiors, and has not built relationships within CBP and across other immigration agencies to address the influx of migrants at the border."
"Based on a recent report by Politico, U.S. CBP Commissioner Chris Magnus has been sleeping on the job—literally," Rep. Jody Hice (R-Ga.), who led the group in sending the letter, said in a statement before sending the letter.
"It is unacceptable for someone in such a critical position to skip high-level meetings because of his sleep schedule," Hice added. "America's top border official is prioritizing naps over national security. Magnus has been snoring through the skyrocketing border crossings since he got the job. Under his supervision, we've seen record-breaking border crossings month after month."
Magnus responded to the report at the time, defending his approach in leading what he called an operational agency and saying that his critics were either unfair or uninformed.
"I've always been someone who aggressively questions the status quo, looks for ways to do things better, and engages directly with the public and workforce," he said. "In any organization, some people are threatened by this. They don't like it when someone questions 'why' certain things must be done the way they've always been done. I'm not here to back down to the predictable challenges from those people."
The DHS has struggled to manage the influx of immigrants, even though Mayorkas has repeatedly said that the border is closed and that no crisis exists. Illegal immigrants were arrested more than 2.3 million times in the fiscal year that ended Sept. 30—up about 37 percent from the year before.
Annual total arrests at the U.S.–Mexico border rose above 2 million in one fiscal year for the first time in August, and is more than twice the highest levels that were seen during former President Donald Trump's presidency in 2019.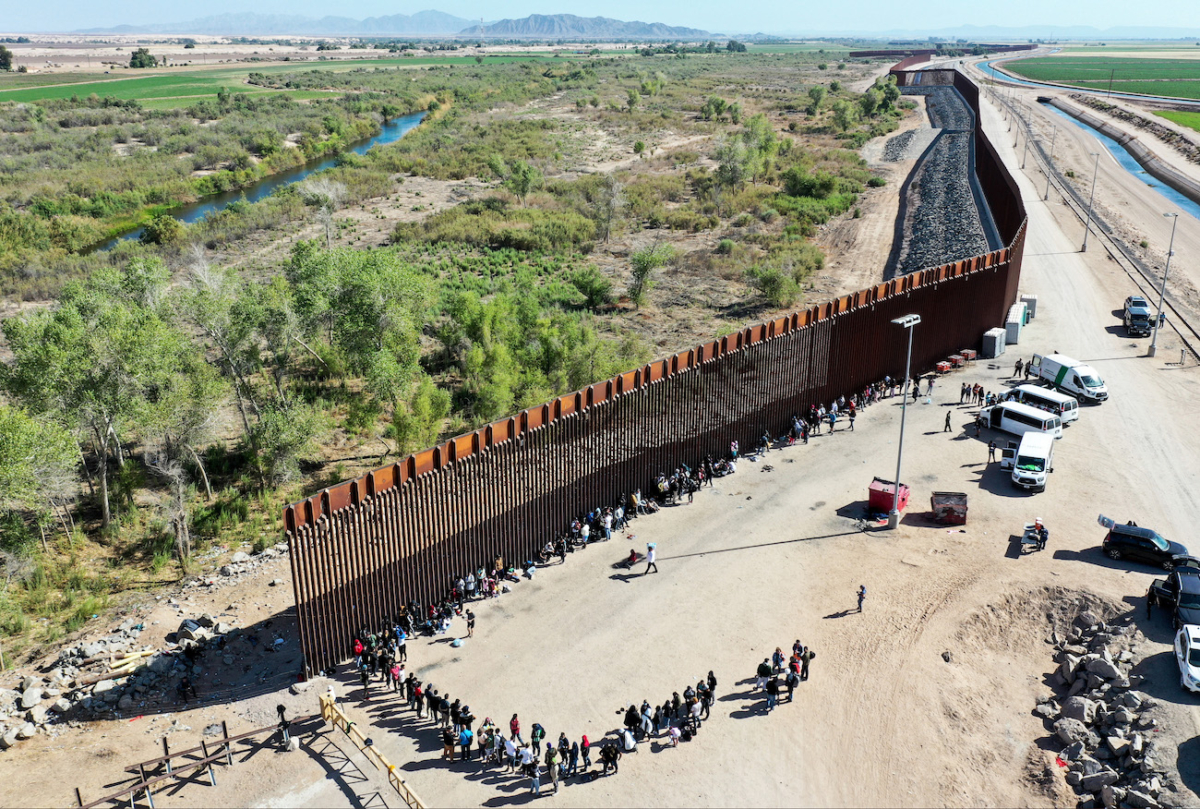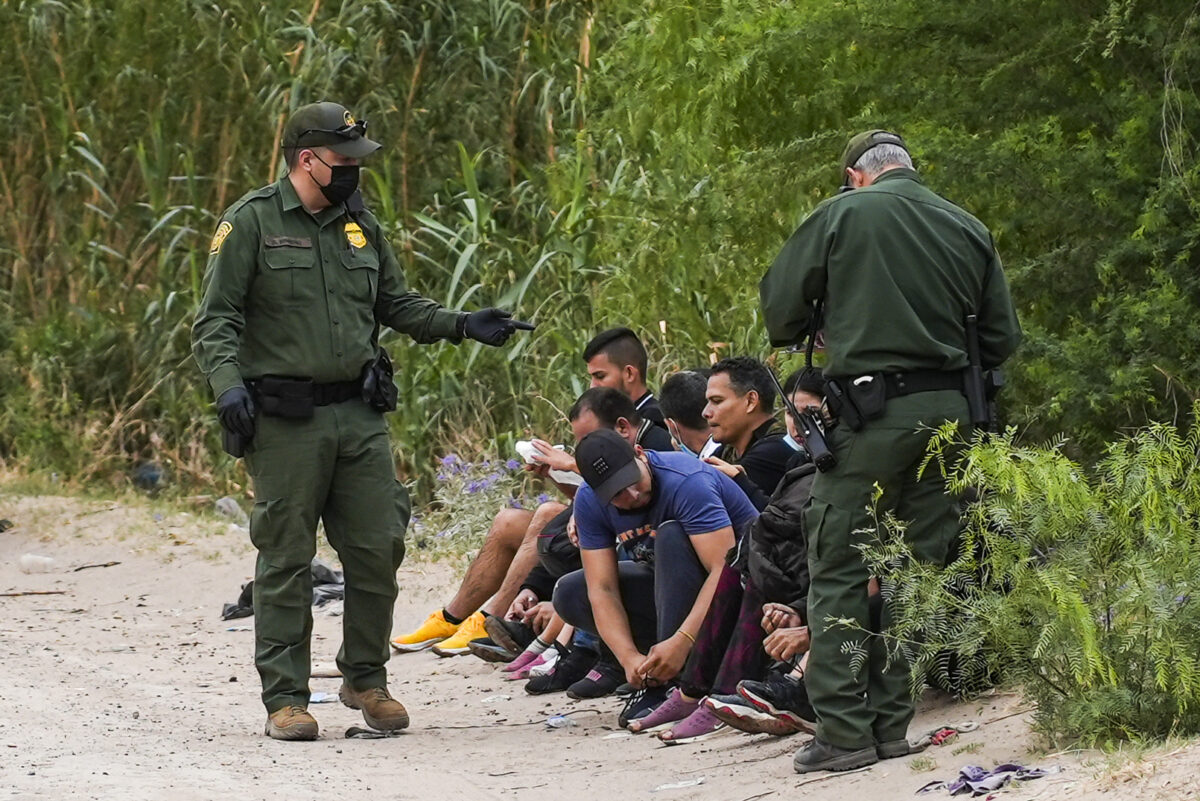 U.S. Border Patrol Chief Raul Ortiz said in late July that the border crisis continues due to an absence of consequences for most illegal immigrants, adding that if the Biden administration isn't detaining or removing them, the numbers will increase.
Joshua Philipp, editor and senior investigative reporter for The Epoch Times and host of EpochTV's "Crossroads" program, said in a special report entitled "Border Deception: How the US and UN Are Quietly Running the Border Crisis" that America's border crisis is "not organic."
"Behind the nearly 4.9 million illegal immigrants who entered the United States since President Joe Biden took office are criminal cartels, orchestration from the United Nations, and financing from the U.S. government. And while taxpayers are being told that local law enforcement and the National Guard are working to resolve the crisis, in reality, they're being used to funnel migrants to networks of non-governmental organizations, who then traffic them for resettlement throughout the country," his report states.
Philipp said his investigation found "a coordinated effort, with the cooperation of foreign governments, financing from the United States, and a pervasive program being run by various NGOs and the United Nations, to facilitate human trafficking every step of the way, all through Central America, up through Mexico, and into the American heartland."
"American taxpayers are financing the mass migration into the United States, including for operation costs and for direct payments to the migrants," he said. "The money is going through various NGOs which are involved in resettling refugees. The United Nations, meanwhile, is facilitating the migration into the U.S. under the guidance of the State Department."
From The Epoch Times