Ahead of his potential Democratic presidential run, Michael Bloomberg recently apologized for his longstanding support of the controversial "stop-and-frisk" police strategy, a practice that he embraced as New York's mayor.
According to Fox News, Bloomberg has filed paperwork to enter the presidential primaries in Alabama and Arkansas.
While addressing a black church in Brooklyn, New York, Bloomberg said he was "sorry" and acknowledged that it often led to the detention of blacks and Latinos.
"I can't change history," Bloomberg told the congregation. "Today, I want you to know that I realize that back then I was wrong."
Bloomberg's stop-and-frisk strategy is a glaring issue that could hobble his potential candidacy if he doesn't express contrition and win over black voters.
Under the program, New York City police officers allegedly made it a routine practice to stop and search multitudes of mostly black and Hispanic men to see if they were carrying weapons.
While the searches did lead to weapons being confiscated, the overwhelming majority of people who were detained and frisked were let go because they hadn't done anything wrong.
Reactions
Former Massachusetts governor Deval Patrick who just entered the Democratic race, said Bloomberg's apology was, "Good."
Sen. Cory Booker had a similarly positive but brief reaction to Bloomberg's reversal on stop and frisk, saying, "I'm happy he did."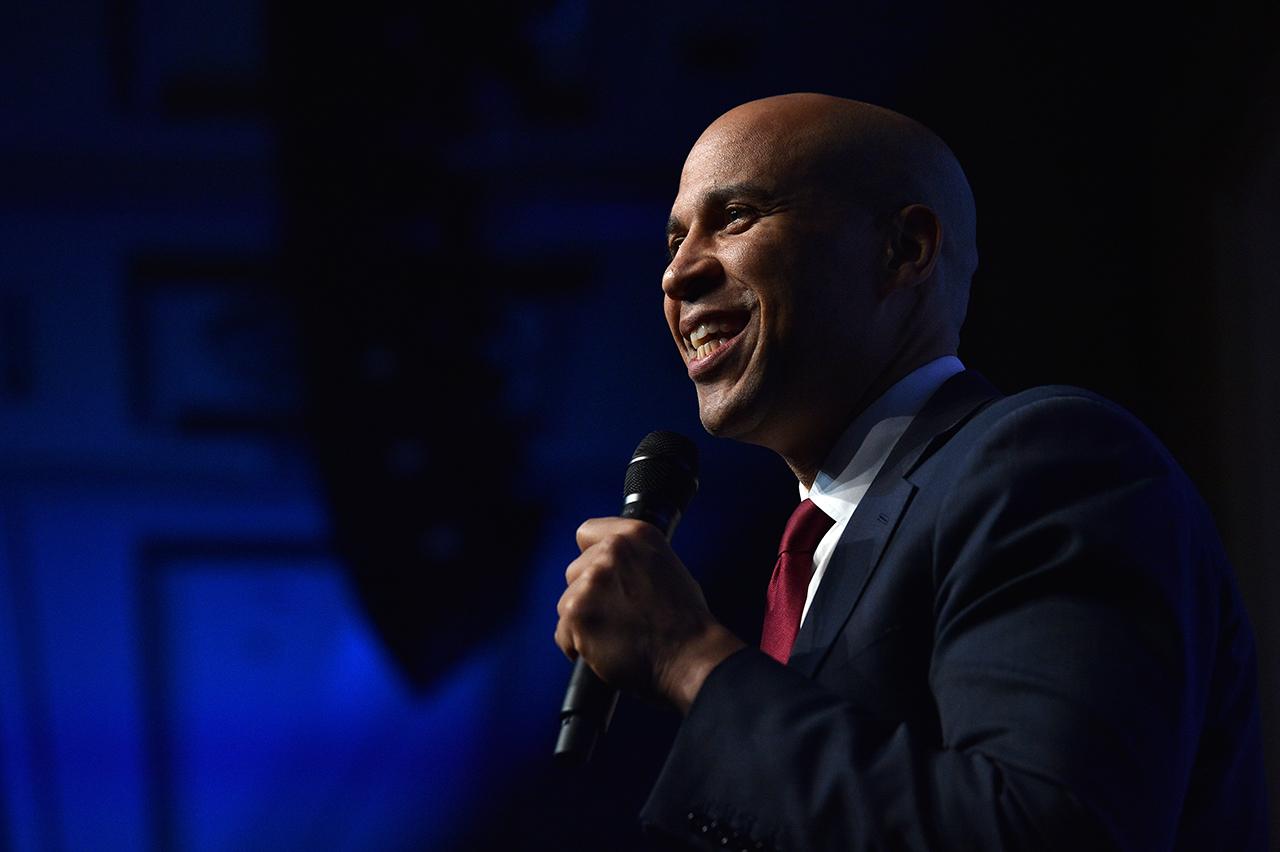 Former Housing and Urban Development secretary and presidential candidate Julian Castro said: "It's interesting timing that the mayor would apologize for that now. That was a wrong policy. I guess it's better late than never. People will have to judge whether they believe his apology."
Rev. Al Sharpton while applauding Bloomberg for reversing his stance, added that he would have to "wait and see whether it was politically motivated."
According to CBS News, it has been estimated that one-in-five Democrats in 18 early voting states would consider voting for Bloomberg.
The timing of the apology was received with much skepticism by many prominent activists who noted that it was made as he takes steps to enter the race.
Black activist and data scientist Samuel Sinyangwe posted on Twitter Sunday, "Under Bloomberg, NYPD increased stop and frisk from 100,000 stops to nearly 700,000 stops per year. 90% of those impacted were people of color—overwhelmingly black and brown men."
Under Bloomberg, NYPD increased stop and frisk from 100,000 stops to nearly 700,000 stops per year. 90% of those impacted were people of color – overwhelmingly black and brown men. Bloomberg personally has the money to begin paying reparations for this harm. "Sorry" isn't enough. https://t.co/kF1n9nLhfT

— Samuel Sinyangwe (@samswey) November 17, 2019
Activist DeRay Mckesson said, "It is convenient that Bloomberg suddenly apologizes but has done nothing to undo the immense damage he has caused on countless lives. His apology is not accepted."
The Associated Press contributed to this report.