U.S. Border Patrol Chief Jason Owens said the Mexican drug cartels are flooding the southern border with illegal immigrants in part as a distraction so they can smuggle "other things," including drugs and convicted sexual predators, into the United States.
Mr. Owens made the remarks during an interview that aired on ABC News's "This Week" on Sept. 24, pointing out that the historic numbers of illegal border crossings under the Biden administration "isn't sustainable" and "about as bad as I've ever seen it."
In June, the Biden administration named Mr. Owens—a longtime veteran of the U.S. Customs and Border Protection (CBP) who started his career in 1996—to lead the agency. He replaced outgoing U.S. Border Patrol Chief Raul Ortiz amid intense political scrutiny over President Joe Biden's immigration policies.
"In terms of flow and the threats that we're seeing with fentanyl and with the criminal organizations that are our adversary, it's about as bad as I've ever seen it," Mr. Owens said.
"This isn't sustainable," he added. "This is up-and-down the system, everybody is overwhelmed. Even the government of Mexico, which have been great partners [sic] for us, the U.S. Border Patrol, a lot of times our facilities are already over capacity."
When Mr. Owens was asked about thousands of illegal immigrants crossing the U.S.-Mexico border through the small Texas town of Eagle Pass—which recently issued an emergency declaration due to a "severe" surge in illegal immigration—the border chief responded that he believes cartel members are using illegal immigrants as a decoy to distract border agents while they smuggle other things across the border.
"I believe it's a money-making opportunity for those smugglers, and I believe it's a distraction from them to cross other things into the country," he said, later clarifying that the "other things" cartels are smuggling are narcotics, fentanyl, bulk cash, weapons, people of interest, whether it be hardened criminals and gang members, as well as convicted sexual predators.
Mr. Owens also said that the primary focus of border agents should be to stop the smuggling of those things, but instead, they're overwhelmed with tens of thousands of illegal immigrants flooding the border.
According to data from the U.S. Centers for Disease Control and Prevention, about 71,000 Americans died from overdosing on synthetic opioids like fentanyl in 2021, up from almost 58,000 in 2020. The rate of overdose deaths involving synthetic opioids in 2021 was nearly 22 times the rate in 2013, the agency noted.
'Human Shields'
Former U.S. Border Patrol Chief Rodney Scott expressed similar concerns in late March during an interview with NTD News, The Epoch Times' sister outlet, explaining that people who cross the border serve as the perfect "cover" for the cartels' other operations.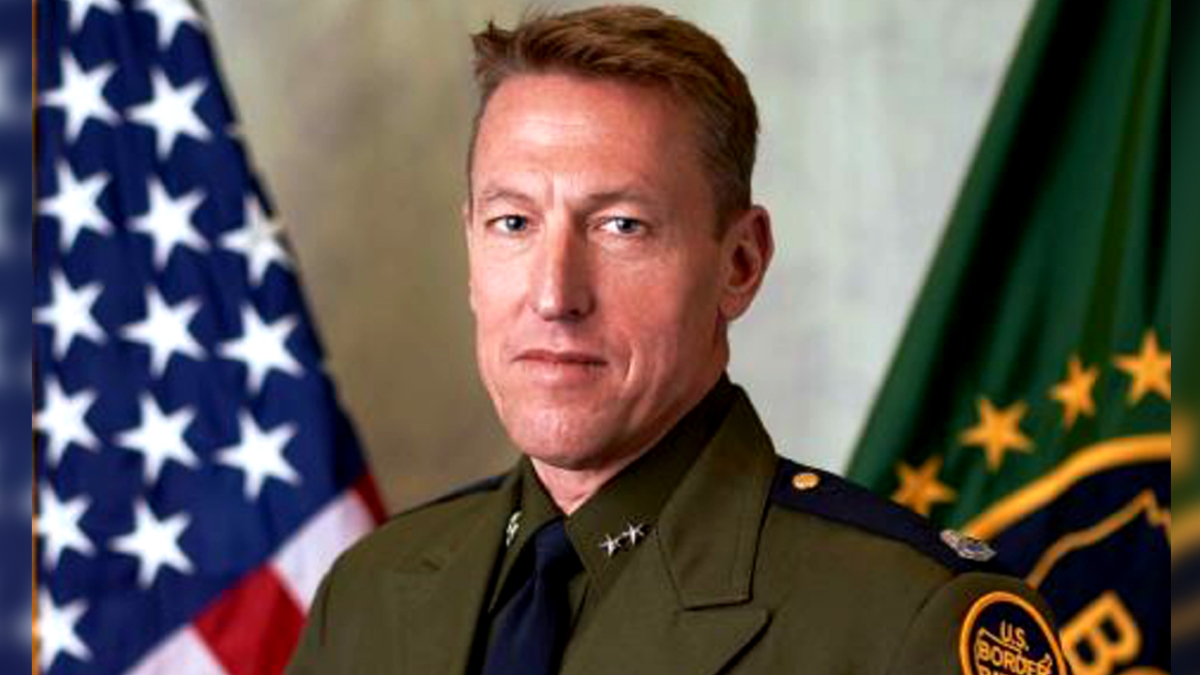 "The cartel uses these people as human shields to shape the border to completely overwhelm all law enforcement in areas very systematically so that they can bring in other threats—people that are willing to pay more money to not meet a Border Patrol agent, or the narcotics, the fentanyl that we see poured into our cities all across this country," he said. "Those are the threats that the illegal immigration is a cover or a mask for."
Mr. Scott added that illegal immigrants often pay a far bigger price than money to serve as the cartels' "human shields," citing an incident where groups of people had been found locked inside railcars.
Deadly drugs like fentanyl are also pouring across the border, Mr. Scott pointed out, noting that the threat today is "more than ever before" due to a partnership the Mexican cartels have entered with China's communist regime.
"The cartels in Mexico are creating fentanyl, and the profit is so high, and the commodity is such a small amount, it's easier to smuggle," he said.
Mr. Owens's remarks come days after the Department of Homeland Security announced on Sept. 20 that around 800 new active-duty military personnel were being sent to the border to help the 2,500 federal National Guard members already assisting CBP across the entire length of the southern border.
According to the DHS, the active-duty personnel will focus on "logistics and other functions at the border to allow more CBP agents and officers to return to their core mission and responsibilities."