Autism affects approximately 1 in 59 children in the United States. But an Arizona family has found an unexpected cure in an ancient mind and body practice.
The story went viral when Diana Molovinsky posted her son's recovery story on Facebook. Now she's sharing the details with NTD.
Brady Molovinsky is just like any other 14-year-old. He loves sports, animals, and he smiles a lot. But just a few years ago, delightful moments like these were such a luxury that his mother never thought she would ever experience them on a normal basis.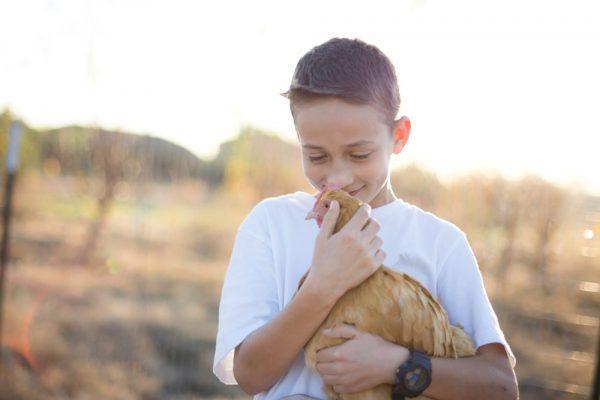 "It was pretty tricky. He just wasn't a very happy kid," she said, "The world was very frustrating to him.
When Brady was 4 years old, he was diagnosed with Asperger's, a type of autism. And his severe gluten intolerance just made things worse.
"He would be up all night sometimes," Molovinsky said. "He couldn't have cupcakes where there were parties at school, little things that are important to kids, you know." Molovinsky tried everything from special vitamin treatments, to detoxing, and a gluten-free diet, but the results were short-lived or not as impactful as she hoped for.
But it all changed in 2013, when she started practicing an ancient meditation called Falun Dafa. The spiritual discipline includes five gentle exercises and encourages practitioners to be truthful, compassionate, and tolerant.
Molovinsky tried to teach her kids the practice, but she never had much hope that they would understand. However, one day, Molovinsky saw Brady take the book "Zhuan Falun," the main text of Falun Dafa, off the shelf, and he started reading it.
"I was in the kitchen cooking, "she said. "He was so excited. And I was like, I think he is actually understanding it."
"He is much more spiritual than I give him credit for," Molovinsky said. "And I think that that side was really opening up when he was reading."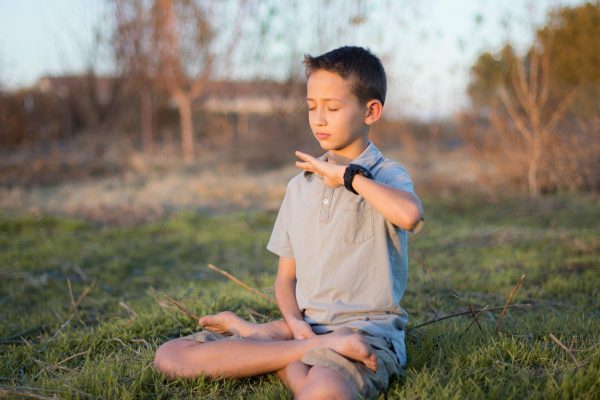 Molovinsky said not only was Brady vastly improving with his autism, but also his gluten allergy. "Literally it was within a month that he had no symptoms," she said, "And I had to explain to the teachers, who were like we thought he couldn't have this!"
Brady's special needs teachers were amazed and told him that his meditation is now an official part of his curriculum. "They were like … oh my god, he was a totally different kid," Molovinsky said.
Brady is now a member of the cross country running club in his school, and he gets to enjoy life as it should be enjoyed. "It was a blessing that I didn't even think that could happen," Molovinsky said.
When asked about what he likes about the exercises, Brady said, "Well, I feel a lot better afterward. If I hadn't done them in a long time, I start doing the first one, I felt like this explosion of happiness."