A 13-year-old boy from Ohio died after he overdosed on a common allergy medication when he participated in a so-called TikTok challenge.
Jacob Stevens, of Greenfield, took 12 to 14 Benadryl tablets, more than six times the recommended dosage, his family said.
The over-the-counter drug's generic name is diphenhydramine, an antihistamine. It's typically used to treat allergies, insomnia, and common cold symptoms.
The dangerous hype on TikTok claimed that taking 12 to 14 tablets of Benadryl could induce hallucinations.
But after taking that amount while filming the stunt, the boy started having seizures and was immediately taken to the hospital.
He was placed on a ventilator for almost a week, the boy's family told ABC6.
He later became brain dead, after which his family took him off life support, according to the boy's father, Justin Stevens, who shared about the tragedy on GoFundMe, a fundraising website.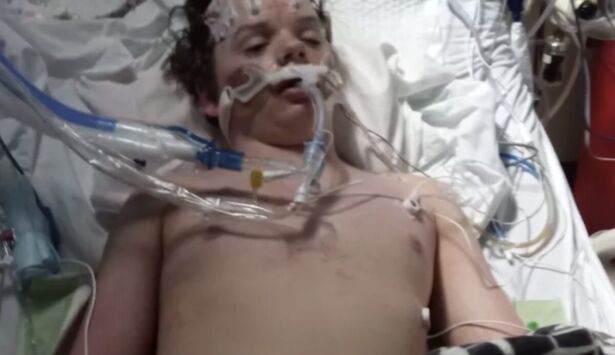 The fundraiser was created on April 12. "I ask for your help so that we can have a proper funeral and send off for this young man. Thank you for your help it is greatly appreciated by myself and his mother," the boy's father said on GoFundMe.
The family told ABC6 they are now trying to get lawmakers to impose an age restriction on Benadryl.
"I already sent a message to [Ohio Gov. Mike DeWine]," Justin Stevens told the outlet. "It's my life goal now to make that happen. I'll go at it until the day I die."
Jacob's grandmother, Dianna Stevens, told ABC6 a similar message.
"I'm going to do anything I can to make sure another child doesn't go through it," she said.
The lethal Benadryl trend is not new, with first posts calling users to try out the challenge dating back to 2020, according to multiple reports. It prompted the U.S. Food and Drug Administration to issue a warning that year.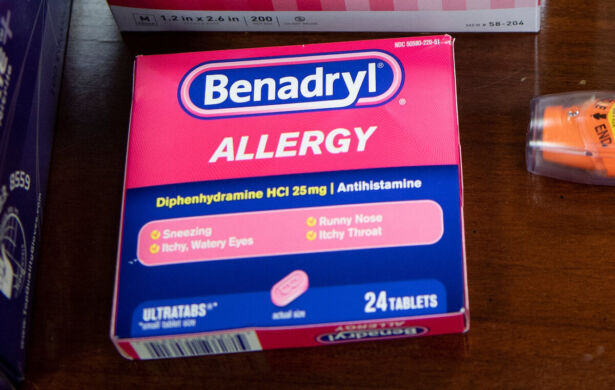 "The [FDA] is warning that taking higher than recommended doses of the common over-the-counter allergy medicine diphenhydramine (Benadryl) can lead to serious heart problems, seizures, coma, or even death," the warning said at the time.
"We are aware of news reports of teenagers ending up in emergency rooms or dying after participating in the 'Benadryl Challenge' encouraged in videos posted on the social media application TikTok."
TikTok Responds
TikTok shared condolences following news of Jacob's death, and said that it removes content that promotes dangerous behavior, reported ABC6.
"Our deepest sympathies go out to the family," said a spokesperson. "At TikTok, we strictly prohibit and remove content that promotes dangerous behavior with the safety of our community as a priority. We have never seen this type of content trend on our platform and have blocked searches for years to help discourage copycat behavior."
An online obituary described the boy's death as "sudden and unexpected."
According to the post, Jacob's parents described him as "a well-mannered, funny, loving kid." Jacob Stevens had enjoyed listening to music, playing football, and hanging out with his friends, according to the post.
Jacob's funeral is set for Wednesday, in the early afternoon, at Summers Funeral Home in Washington CH, Ohio.
From The Epoch Times